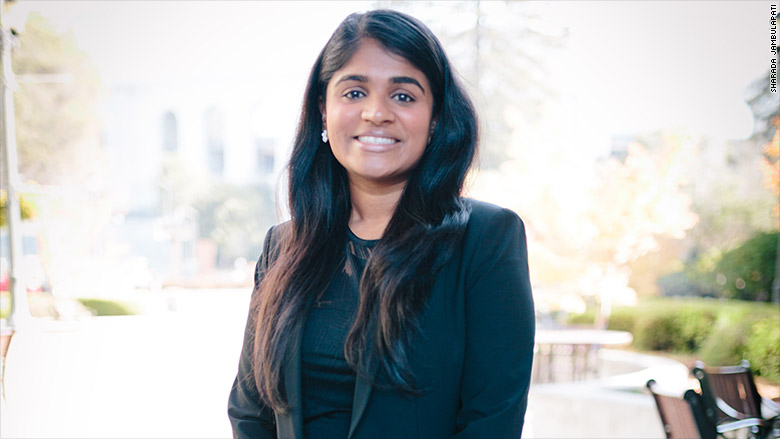 Warning: This story contains language some may find offensive.
After years of unsuccessfully looking for steady work in Boston, Sharada Jambulapati's father set his sights on the Deep South. He bought a farm and soon afterward, moved the family to the small 450-person town of Whigham, Georgia.
It was the 1990's and for this family of Indian immigrants, the Mayberry-like town seemed to offer chance at a new start. But life in Whigham presented its own difficulties.
Most of the town's residents were either white or black and the Jambulapatis stood out. Sharada remembers classmates and others using terms like 'nigger,' 'dirty' and 'illegal.' "Even teachers seemed too comfortable using unacceptable words," she said.
But things were slowly starting to change as a growing number of immigrants opted to move to the suburbs or rural areas over the big cities.
"The new people that arrived around that time -- mostly from Latin America -- were seen as 'the other.' They weren't assigned a race, they were just 'foreign,'" Jambulapati recalled.
"Growing up, I always felt so alone," she said.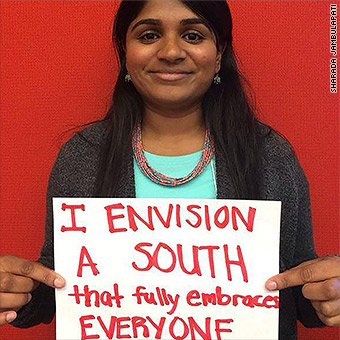 But now, many years later, she has found the place where she belongs. Jambulapati is now getting her law degree at the University of California, Berkeley. Her dream is to serve as an advocate for immigrant children and young convicts, who feel much like she did when she was growing up.
To help her pursue this goal, she was recently granted the Paul and Daisy Soros Fellowship for New Americans, which pays up to $90,000 for the graduate education of immigrants or children of immigrants.
"My main desire is that we have justice in this society for people like my family," Jambulapati said. "I can never let go of my personal experiences, of seeing the struggles that my mom faced and the experiences that the Latino and Black communities have endured."
Related: I want to bring health care to undocumented immigrants
When they first moved to the farm in Whigham, Jambulapati's father grew cotton and corn. But as the South Asian population expanded -- especially a few hours away in Atlanta -- he began to grow curry leaves and other vegetables used in South Asian cuisine, selling them at Hindu temples and at the Dekalb Farmers Market in the city of Decatur.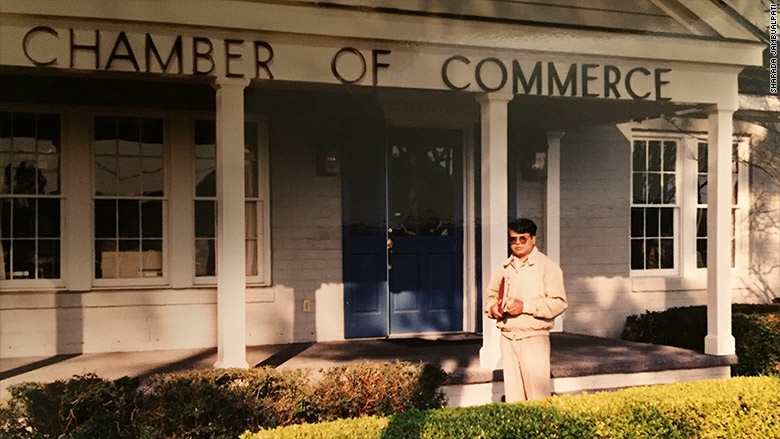 "He struggled to make ends meet at first," Jambulapati said.
The stresses of life in Whigham pulled her parents apart. And a few years after the family's arrival, they divorced. The three kids and their mother all stayed in a mobile home on the farm. Their dad moved into a place in town.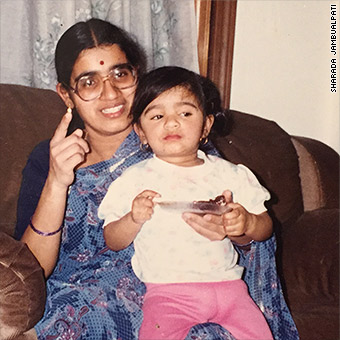 The split was especially difficult for Jambulapati's mother, who struggled with English and had a limited education. "My parents divorced and she always took jobs that didn't pay more than $10,000 a year. I remember filling out her applications and sometimes she would be rejected even if she was qualified," she said.
Her mother took jobs as a factory seamstress and a janitor. Eventually, she found work in Atlanta as a nanny, but it meant leaving the kids on their own during the week. Jambulapati says her two older siblings essentially raised her. "They were exceptional role models," she said.
Despite the hardships they endured, the three siblings were all able to attend college and pursue graduate degrees. Her sister would eventually get a master's in public policy from Georgetown University and now teaches at a charter school. Her brother is now getting his PhD at the Sloan School of Management at MIT.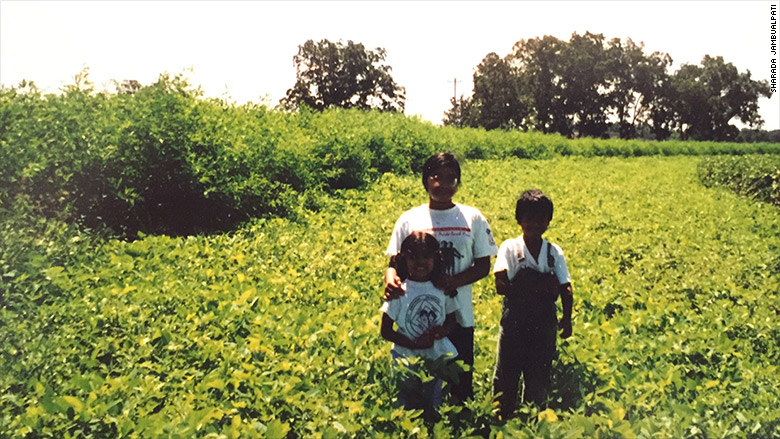 For undergrad, Jambulapati attended Stanford University where she studied international relations and became active on campus about immigration and other social issues.
After graduation, she received a fellowship to work at the Southern Poverty Law Center, where she had the valuable experience of advocating for children of immigrants and young convicts living mainly in Alabama.
Related: Bringing solar power and jobs to low-income neighborhoods
While there, she helped get undocumented immigrant children enrolled into Alabama schools that were unlawfully rejecting children because they didn't have a birth certificate or a Social Security number. As a result of the Southern Poverty Law Center's efforts, Alabama schools now no longer ask for Social Security numbers on enrollment forms, she said.
Jambulapati also worked with children convicted of crimes who'd been tried as adults and imprisoned in adult facilities.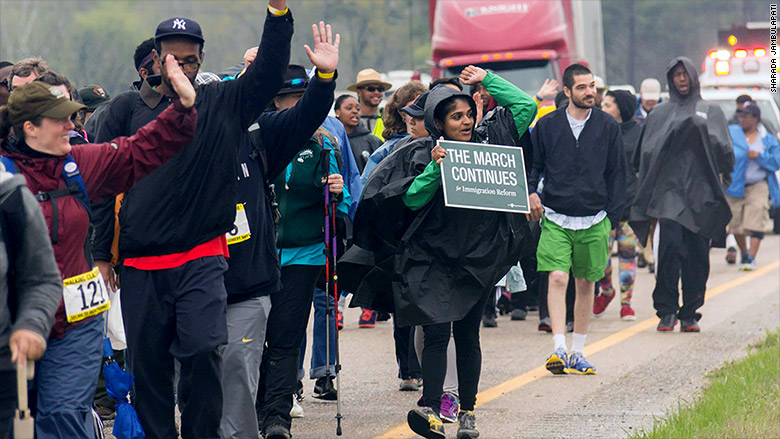 She remembered visiting a boy who had sent the Southern Poverty Law Center letters expressing his fears about serving a 20-year sentence in an adult prison even though he was still a child. At age 15, he had been convicted as an adult for a felony, Jambulapati said. In the letters, he said he didn't think he'd survive in prison because he was scrawny and weighed just 120 pounds. He said he was being exposed to daily violence and sexual abuse.
"He was a kid who had been bounced around foster homes," Jambulapati said. "His parents were addicts. He was a victim of injustice long before he went into the prison system. Being incarcerated was how he was going to be 'rehabilitated.'"
Related: Offering legal help to other immigrants
Jambulapati says that while progress has been made, the civil rights work in the South is far from over. Now it's time to make sure that people and institutions are complying with the laws, she said.
"The South always gets knocked for its history of racism, but people forget that there are so many courageous people who live there and who are pushing through that and fighting against the injustice," Jambulapati said.