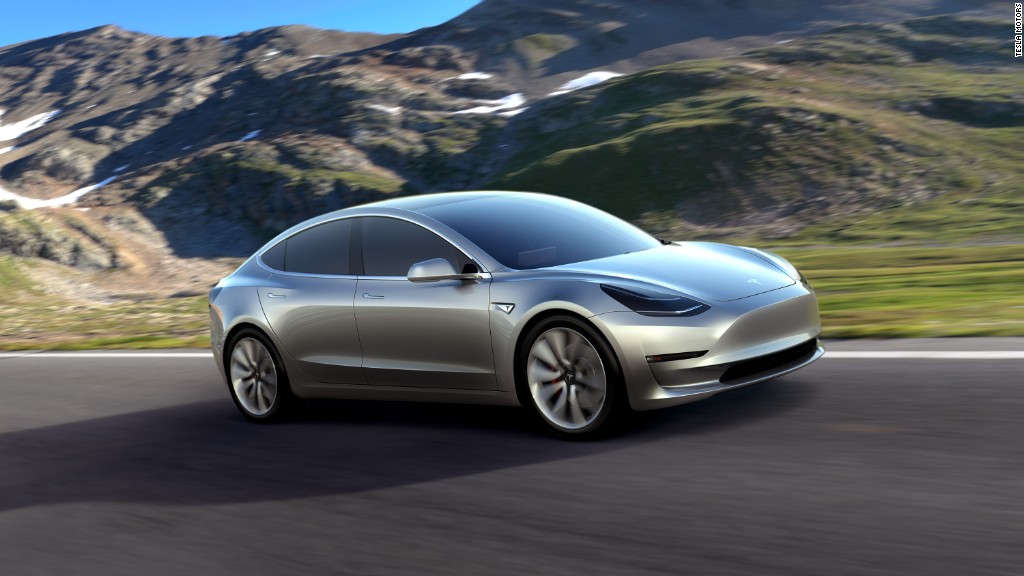 Forget about on-site massages and free dry cleaning. This tech company is giving its employees Teslas.
The North Carolina start up Practichem has already reserved a Tesla Model 3 for each of its 15 employees who drive. And the company, which makes scientific instruments used in biotech research, is hiring. The 10 new employees it's in the process of recruiting will also get Tesla
The Model 3 is Tesla's first mass market car, priced at around $35,000. CEO Nick DeMarco plans to lease his employee's cars, and says the cost will be well worth it.
"When I thought about what it costs to recruit, hire and train employees, I thought it might make sense," he said. "The more I dug into the numbers, the more sense it made."
Related: Tesla is selling $2 billion of its stock to accelerate its Model 3 plans
DeMarco has owned the much more expensive Tesla Model S for about a year and a half, a car that he really loves.
"It's ridiculous great," he said. "I've been a bit evangelical with the Model S. In my local area I've gotten six people to buy the car."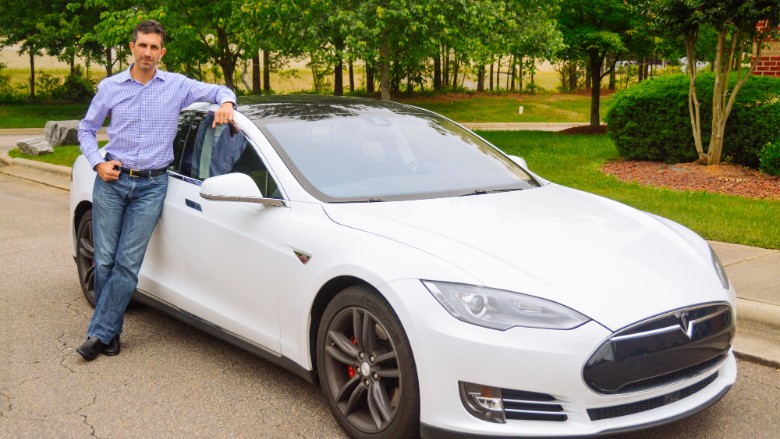 Practichem's Tesla give away certainly distinguishes it from the other tech companies with which it's competing for talent.
"When you're looking for best and brightest, you're looking for things that will lure them, and get you some attention so they know you exist," said Ann Revell, head of public relations for Practichem.
Related: Tesla has plenty of customers but still no profit
Tesla began taking deposits for the Model 3 on April 1 and already has about 375,000 orders. But the automaker won't start building them until the end of 2017, so most early buyers will have to wait until at least 2018 to get their car. Practichem's employees may have to wait even longer.
But lots of job benefits take some time to vest. And the Teslas will also serve as a retention bonus, since employees who leave the company won't be able to take the leased cars with them, Revell said.