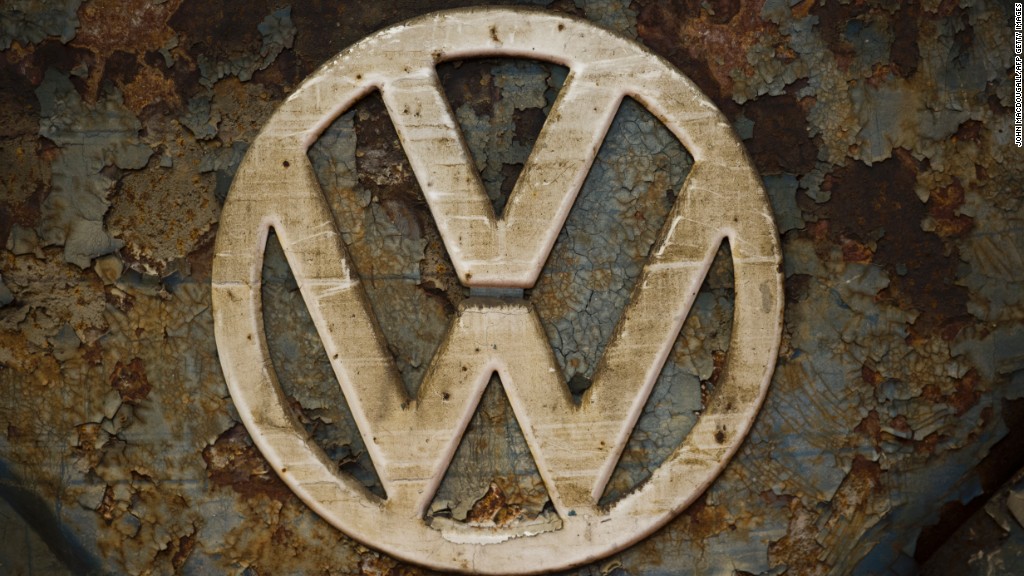 Volkswagen is in big trouble over its emissions cheating scandal, but that's not stopping its workers from getting a healthy raise and bonus.
The company said Friday that 120,000 of its workers in Germany will get a 5% raise over the next year and a half.
The pay increase applies to about 20% of Volkswagen Group's (VLKAY) global workforce, and was negotiated by the union, IG Metall.
The union is in the midst of negotiating similar raises with other automakers in Germany.
The announcement comes a week after the same VW workers were awarded an annual bonus of €3,950 ($4,430), though the payout was about one-third less than normal.
Related: New bombshell lawsuit against Volkswagen
Volkswagen admitted late last year that it fitted as many as 11 million diesel vehicles worldwide with software that could cheat nitrogen oxide emissions tests.
Volkswagen shares plunged as much as 40% after the news broke, and the automaker now faces criminal probes by U.S. and European authorities.
At least 70 lawsuits have been filed against the company, which has set aside €16.2 billion ($18.2 billion) to cover costs associated with recalls, car repurchases, criminal proceedings and lawsuits.
Related: Volkswagen owners can choose a fix or buyback
German wages grew by about 2.4% last year and inflation in the country is pretty much non-existent. That makes the latest Volkswagen pay hike an especially good deal for workers.
The agreement does not cover employees at Audi or Porsche, which are also part of parent company Volkswagen Group.