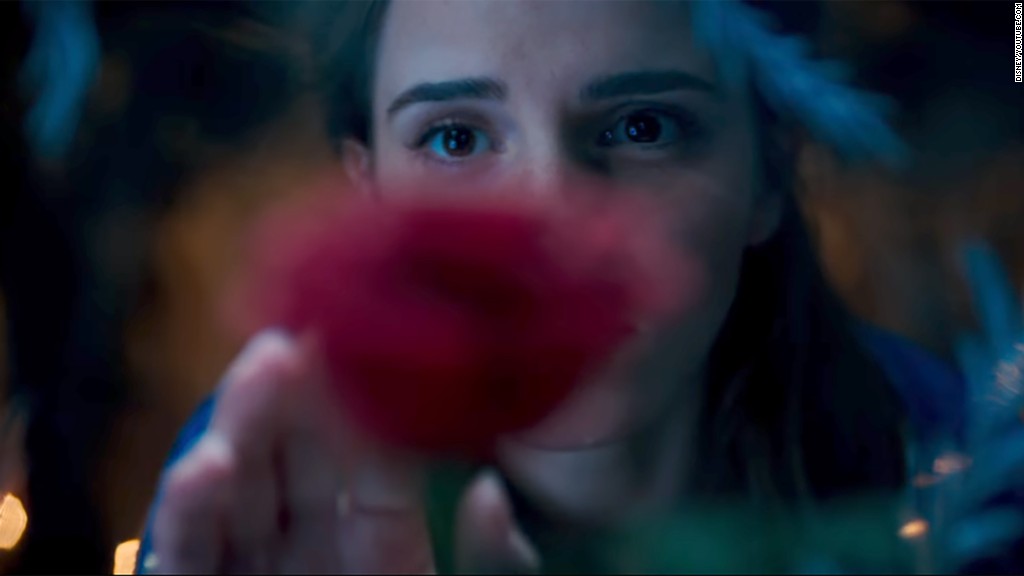 A tale as old as time is getting a retelling.
Disney (DIS) released the first look at its live action "Beauty and the Beast" on Monday morning.
The brief minute and a half long teaser showed off the new look of the film's Gothic castle as well the first glimpse of Emma Watson as Disney princess, Belle.
The former "Harry Potter" actress appears in the final moments of the trailer as she reaches out to the Beast's forbidden red rose.
The trailer for the film, which is a reimagined version of the 1991 animated classic, does a great job of bringing in subtle references from the original. This includes the score and what sounds like characters like Lumière and Cogsworth.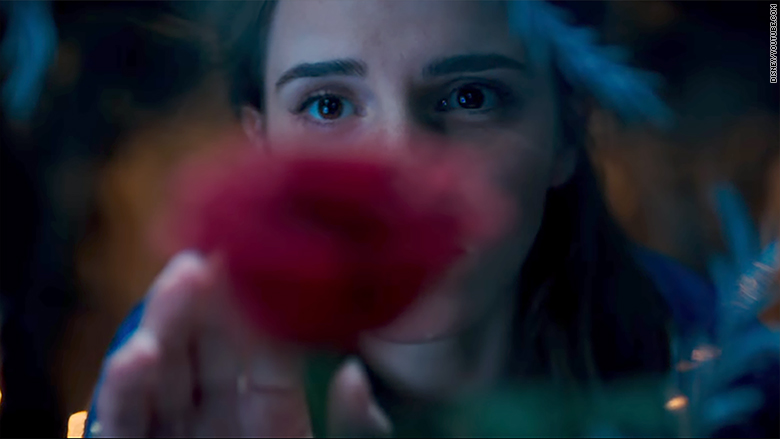 "Look a girl," says Lumière, who is voiced by Ewan McGregor. "What if she is the one?"
The trailer ends with the film's release date and the words, "Be Our Guest," a reference to the film's famed song.
"Beauty and the Beast" is one of Disney's most treasured films. It was the first full-length animated film to be nominated for Best Picture at the Academy Awards and brought in more than $420 million worldwide in 1991.
Related: Disney's 'The Jungle Book' stampedes to huge $103.6 million opening
The film is another in the line of Disney's live-action retelling of its animated classics.
The latest in the series, "The Jungle Book," has gone on to make more than $850 million globally since opening in April.
"Beauty and the Beast," which also stars Dan Stevens, Ian McKellen, and Emma Thompson, opens on March 17, 2017.