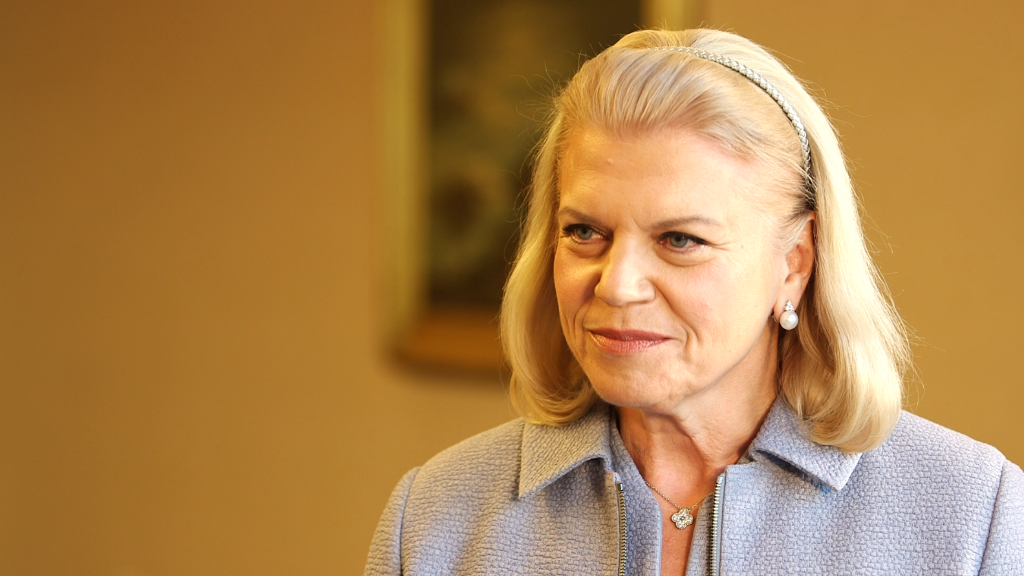 IBM is laying off thousands of employees, but it's also hiring like crazy.
As IBM transitions from a software and services business to a cloud company, it is letting go workers whose skills carried IBM in the last decade but are no longer in vogue. IBM said last month that it would lay off an unspecified number of people in those legacy businesses, but it announced that it would hire an equal number of people for its high growth units to replace them.
The company has posted about 7,000 positions online but said there are even more open positions that haven't yet been advertised. All told, IBM (IBM) told CNNMoney it hopes to fill about 20,000 open positions. The Wall Street Journal was the first to report that number.
Those new bodies can't come fast enough. IBM has rattled off 16 straight quarters of sales declines, and last month it announced its worst quarterly sales since 2002.
It wasn't so long ago that IBM was predicting that its profit would reach $20 a share by the end of 2015. That proved to be way too ambitious -- IBM posted earnings of just $14.92 at the end of 2015. (IBM abandoned that $20 target in the third quarter of 2014).
Related: IBM pays its entry-level workers extremely well
The company was ill-prepared for its customers' sudden warm embrace of cloud computing. Why buy big, expensive IBM mainframes and servers when you can pay Amazon (AMZN) or Microsoft (MSFT) to house all your data for you -- for cheaper? Why spend money on software for your computers, when those programs can be hosted in the cloud?
Over the past several years, IBM has attempted to shift its strategy. It is now a major cloud player, racking up $10.2 billion in cloud sales last year. And it has poured millions of dollars into big data analytics, mobility and security. Its most notable project that fits the "new IBM" bill is Watson.
IBM said sales of those "strategic imperatives" are growing fast -- up 26% in 2015.
But steering a ship as big as IBM in a new direction takes a lot of time. IBM's executive leadership says it expects that its strategy will pay off soon, but Wall Street analysts aren't expecting IBM's sales to grow for at least another couple years.
Share your story: Have you gotten a raise lately? Tell us about it!
Despite all the hiring, IBM is getting significantly leaner. IBM employed about 434,000 people when Ginni Rometty took over as CEO in 2011. Its headcount is now below 378,000.