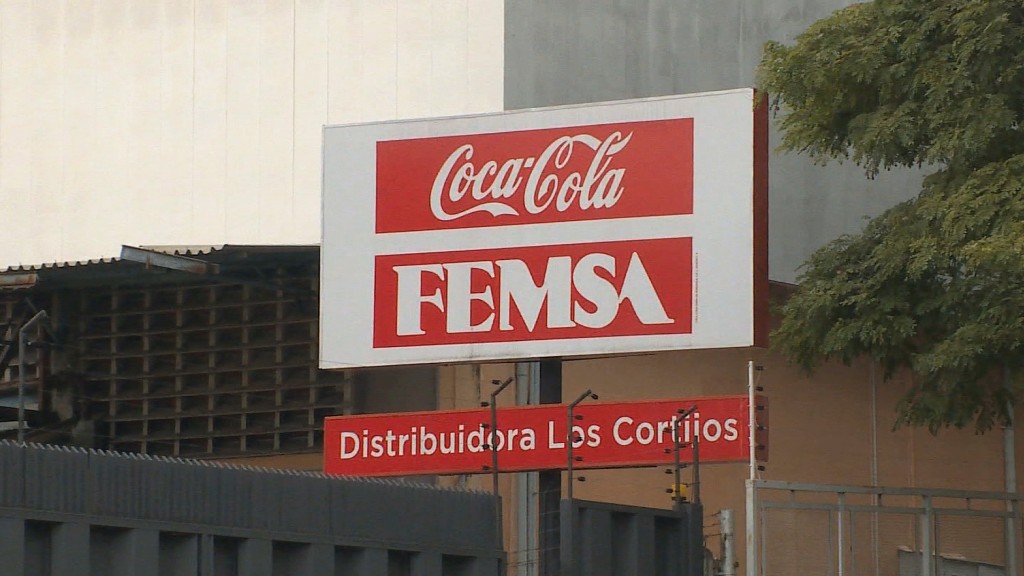 Coca-Cola ran out of sugar in Venezuela.
The company announced late Monday that it has temporarily stopped production of Coke and other sugar-sweetened beverages as sugar stocks are disappearing in Venezuela.
It's the latest sign of the economic and humanitarian crisis spiraling in Venezuela.
The country's embattled government can't afford to pay for basic imports, such as raw sugar, milk, eggs and flour. Government employees are only working two days a week to save on power. And medical supplies are scarce, causing a health care crisis that affects the nation's 30 million people.
Related: Venezuela is running out of sugar
Last week, Venezuelan sugar suppliers announced that they had temporarily suspended production of refined, industrial sugar -- the type Coca-Cola (KO) needs. Coke confirmed on Friday that the national sugar shortage would impact its own production "in the coming days."
Sugarcane production in Venezuela has been falling due to price controls and rising production costs, as well as a scarcity of fertilizer. As a result, many small farmers have turned to other crops that are not price controlled and thus generate higher income.
Reuters first reported Coke's production stoppage late Monday evening.
Coca-Cola's spokesperson, Kerry Tressler, said the company had offered production-line employees "competitive severance compensation until the sugar supply is normalized." Tressler did not say how many employees would be impacted by the suspension.
Related: Venezuela's health care crisis
Coca-Cola said that local sugar suppliers informed the company that they believe they can restore sugar inventories in the near-term but didn't specify a timeline. The company still plans to produce and distribute water and other non-sugar beverages in Venezuela.
But the production halt speaks to the severity of Venezuela's problems: extreme economic recession, political infighting and an energy crisis.
The country's main source of electric power, El Guri dam, is at record low water levels. The government blames a drought though outside experts say mismanagement is the root cause.
Related: Venezuela: the land of 500% inflation
To save electricity, the government, led by President Nicolas Maduro, has scheduled rolling blackouts for four hours per day in cities across the country except Caracas, the capital. Besides cutting the work week in the public sector, Maduro also pushed Venezuela's timezone ahead by 30 minutes to get more daylight during working hours.
The energy scarcity stands at odds with Venezuela's natural resources: It has the largest proven oil reserves in the world. But it exports almost all of its oil -- the one engine in its contracting economy.
Venezuela's economy is one of the worst in the world, according to several economists. Inflation is expected to rise nearly 500% this year and its economy shrank 5.7% last year, according to the International Monetary Fund. The IMF forecasts that Venezuela will be in recession until at least 2019.
Editor's note: This article has been updated to clarify that Coca-Cola FEMSA receives its sugar from private suppliers in Venezuela.