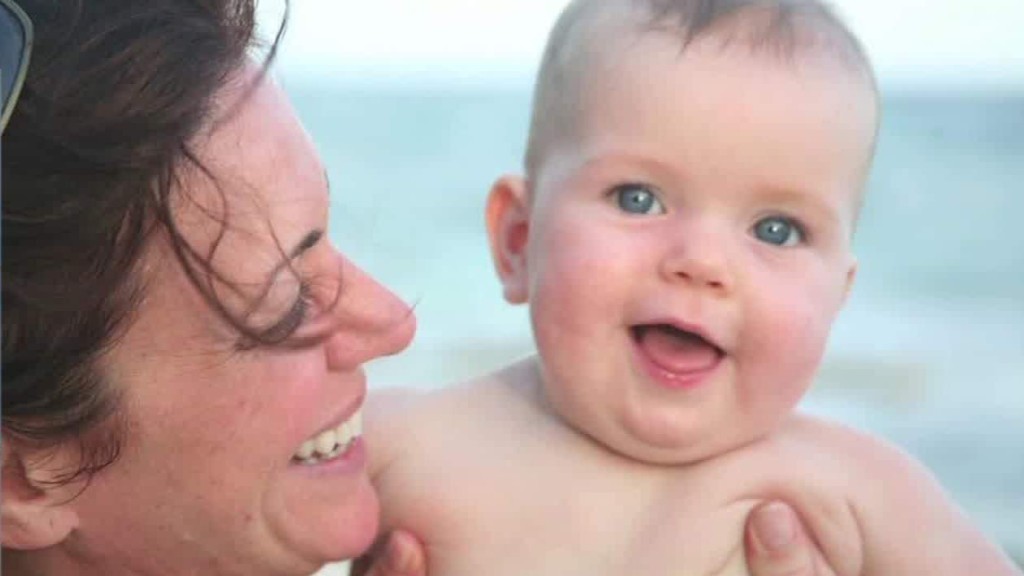 I was having brunch with a room full of highly successful women in their late 20s and 30s when the talk moved from "How was your week?" to "Have you frozen your eggs yet?" It was the second time that weekend that the topic came up unsolicited.
Egg freezing -- the process of extracting eggs and storing them for later -- is an appealing concept for some women. It can unshackle a woman from her biological clock while preserving the possibility of getting pregnant later in life.
The women I had just met were spilling their plans to freeze their eggs -- with their current partner's sperm, frozen alone or with a donor's sperm -- to keep their options open.
The conversation has become more mainstream and casual, in part due to efforts from companies like EggBanxx. The fertility clinic network launched in 2014 and hosts "egg freezing parties" -- with booze -- for women to learn more about the process. Women who attend average 34 years old -- and up to 10% typically end up freezing their eggs.
The process is much more nuanced than it may sound, though. It's painful, expensive, and there's a lot of variability -- from the cocktail of hormones to the side effects and the particular clinic. Not to mention some women may not be good candidates for it.
To put it mildly: There's a lot of room for improvement in the space.
Investor Halle Tecco has spent more than $50,000 on fertility treatments like in vitro fertilization (or IVF) and intrauterine insemination without a child to show for it, yet. It's an experience that's taught her "just how broken" the system is.
"[Fertility] is one of the last areas of healthcare that people pay straight out of pocket," said Tecco, 31, who cofounded health tech fund Rock Health. Most insurance companies and employers don't cover the procedures, and they come with a hefty price tag.
Related: She wants to help millions of women get pregnant
Egg freezing can cost $12,000 to $20,000 for a single round of treatment, which doesn't always produce enough eggs. That's in addition to what women later pay for IVF, which can run between $10,000 and $15,000 and doesn't always take.
In 2014, Apple (AAPL) and Facebook (FB) announced that they'd cover the cost of egg freezing. Other tech firms like Intel (INTC) and Yahoo (YHOO) have followed suit.
It's a nice perk for female employees who want the treatment, but some criticized the companies for sending a message that women should hold off on starting a family.
Those companies are still an anomaly, though. Just 2% of organizations offered egg freezing, according to the Society for Human Resource Management, which started tracking it for the first time in its 2015 report. The 2016 report, which is due out on June 20, shows little change.
Related: PillPack vs. Express Scripts: When business turns ugly
Startups are increasingly addressing women's health. Clue and Ovuline help women better understand their cycles, while Celmatix uses big data to help women seek the right fertility treatment. In February, Celmatix announced a partnership with 23andMe to research how certain genes might affect infertility. A service called Maven helps women virtually connect with gynecologists, lactation experts and more, for as little as $18.
Tecco, who left Rock Health earlier this month, sees a massive opportunity to improve the fertility space. She's looking for young startups to back through Techammer, a personal fund she and her husband started.
Tecco said fertility clinics have "enormous margins" and are typically "quite profitable" because they're able to name their price.
"Where there is waste, there is opportunity," said Tecco, who noted that a dearth of female investors likely correlates to funding.
"People think women's health is a small space. It's so ironic that they think that because we're half of the people on earth," she added. "Men aren't as intimate with the problems, so they don't necessarily realize how large [the market] is."
Tecco said that if she could go back in time, she would have frozen her eggs when she was younger. She's not alone in reexamining her choices.
Related: Are families the elephant in the workplace?
Sapana Agrawal, founder of U.K.-based Smart Egg, said women think the fertility decline happens later than it actually does, that the rates of miscarriage are lower and that their chances of IVF success are higher. Her firm, which launched this month, encourages women to proactively manage their fertility.
The fertility market has traditionally been rooted in insecurity, said Agrawal.
"It's structured to help you when things are going wrong -- for couples that are going through a problem," she said.
Egg freezing, however, is about options for the future.