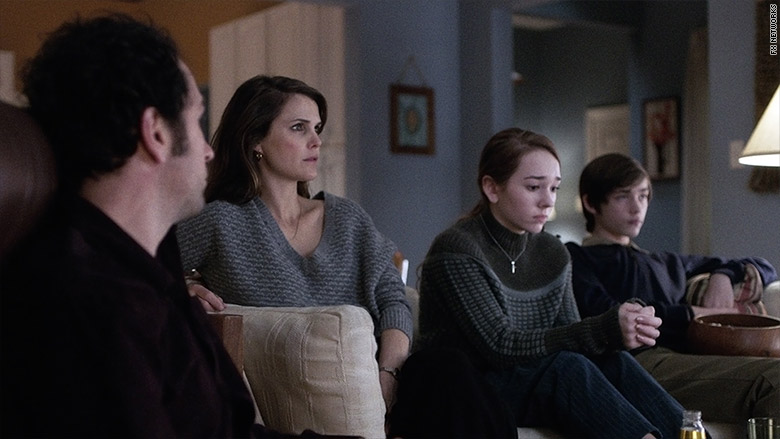 "The Americans" had been renewed for two more seasons, which will mark the end of the critically acclaimed FX drama's run.
The extension includes a full 13 episodes for next year, and a truncated order of 10 for a sixth and final season in 2018.
While the show has never been a major ratings draw, it has generated positive reviews, and accolades from groups like the American Film Institute. Matthew Rhys and Keri Russell star as a pair of Soviet spies, operating on U.S. soil in the 1980s.
On a seven-day basis, "The Americans" currently averages a modest 2.2 million viewers. That's down 9% from its ratings for the third season. FX chief John Landgraf has stated that critical praise figures in the network's calculations on sticking with a series.
The series has always seemed to come with a built-in expiration date, given the eventual fall of the Berlin Wall and end of the Cold War. The current season will end in June.
In a statement, producers Joe Weisberg and Joel Fields said they were "grateful" to be allowed to see the story through to its conclusion.