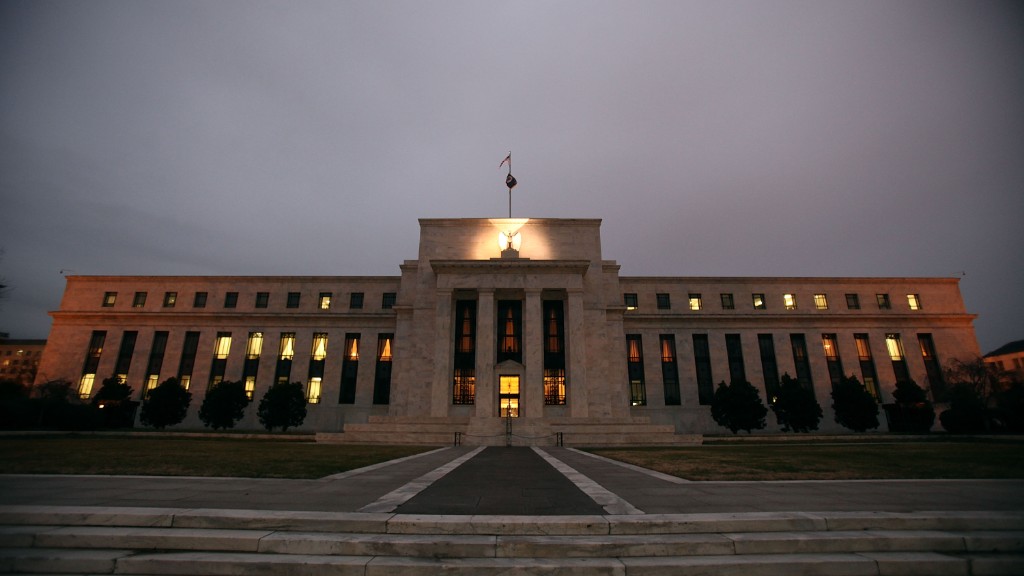 The strong dollar could be coming back very soon.
After rallying last year, the dollar stumbled at the start of 2016. One key measure for the dollar, the ICE dollar futures index, fell on May 2 to its lowest point in over a year.
But a slew of good economic news and optimistic comments by Federal Reserve officials have brought some burnish back to the dollar, which is up 3% in the last three weeks.
Fed Chair Janet Yellen speaks Friday on the economy at Harvard and her comments could accelerate the comeback if she indicates that a June rate hike is becoming more likely. Most Fed officials believe they'll raise rates at least two times this year and a meeting on interest rates in June looms.
"The dollar likely will rise to new highs for this year," says Ed Yardeni, chief investment strategist at Yardeni Research.
Related: Fed official: U.S. is 'basically at full employment'
The dollar is up against the euro, Chinese yuan, Mexican peso and several other currencies this month. Before May, the dollar fell against many currencies, including the euro, as commodity prices rallied and the Fed cooled down its rate hike expectations in March.
A strong dollar isn't good news for developing countries like Mexico, Turkey and Thailand. It means any debt that they have pay back in dollars will get more expensive to repay.
The dollar moves up when the possibility of a Fed rate hike goes up. That's exactly what's happened in the past two weeks. There was only a 7.5% chance of a June rate hike on May 13.
Then strong retail sales, solid inflation figures, a tick up in wage growth and a big pick up in new home sales caused Fed officials to feel a better about the economy -- and about raising rates at their next meeting in June.
Related: Does the Fed talk too much?
San Francisco Fed President John Williams told the Wall Street Journal last week that the recent economic data "make a good case for rate increases in the next few meetings." He and other Fed officials have said two to three rate hikes are on the table this year. The Fed's minutes from its April meeting released last week also confirmed that a June rate hike is very possible.
Wall Street's expectations for a June rate hike too has shot up to 38%, according to CME Group. The dollar has risen in tandem.
Markets will really pay attention to Yellen, the leader of the Fed. Her comments carry the most weight and her read on the economy almost always seems to dictate the Fed's decisions -- and the dollar's future.