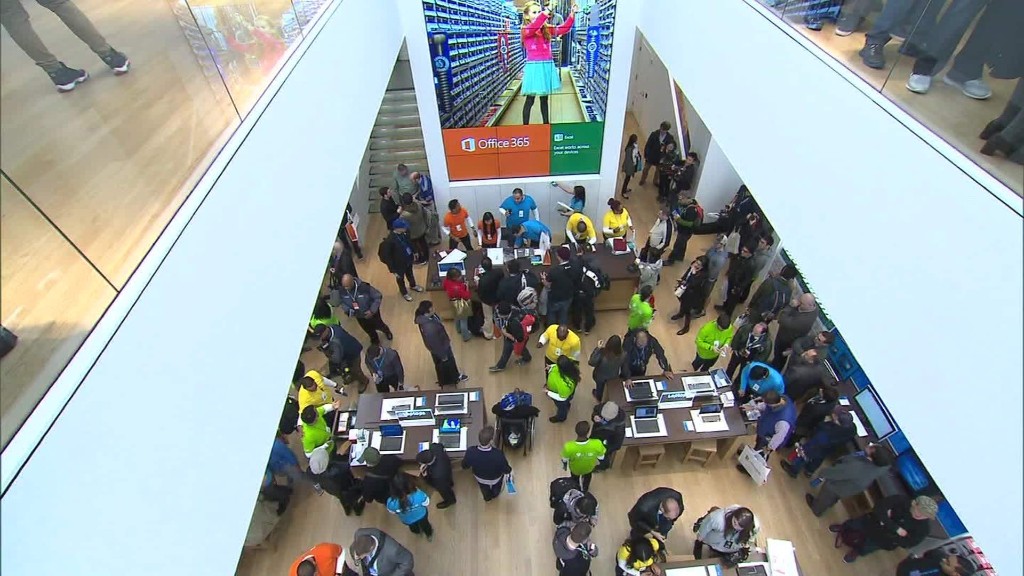 Microsoft is slashing more jobs at its phone business as it has struggled to gain traction in a competitive smartphone market.
The company announced Wednesday that it will cut up to 1,850 jobs over the next year, with the majority of cuts centered at its Microsoft Mobile unit in Finland.
This latest round of job losses is small compared to the tens of thousands of phone-related jobs that the company has cut over the last two years.
Microsoft (MSFT) CEO Satya Nadella has slashed over 25,000 jobs in the last two years at its Nokia division and smartphone hardware business as he has scaled back Microsoft's emphasis on phones.
His predecessor, former CEO Steve Ballmer, orchestrated the purchase of Nokia's struggling mobile phone business for €5.4 billion ($6 billion) in 2013. Even at the time, it was clear that Nokia was deeply troubled and rapidly losing relevance.
But Nokia was one of the few smartphone brands that had embraced Microsoft's Windows 10 operating system.
Microsoft said this latest round of restructuring and job losses will cost it $950 million, with $200 million going towards severance payments.
Related: Google is quietly building a crazy good gadget business
The tech giant also announced last week that it was selling its entire feature phone business to FIH Mobile (FXCNY), a Foxconn subsidiary, and a Nokia-owned Finnish company called HMD Global for $350 million. This unit specialized in low-cost phones.
Around 4,500 employees will be transferred from Microsoft to FIH Mobile as part of the deal.
While the software giant seems keen to exit a large portion of its phone operations, the company continues to report solid results in its cloud computing, Office 365 and Windows business units. Microsoft's overall bottom line continues to benefit from its cloud-first strategy.