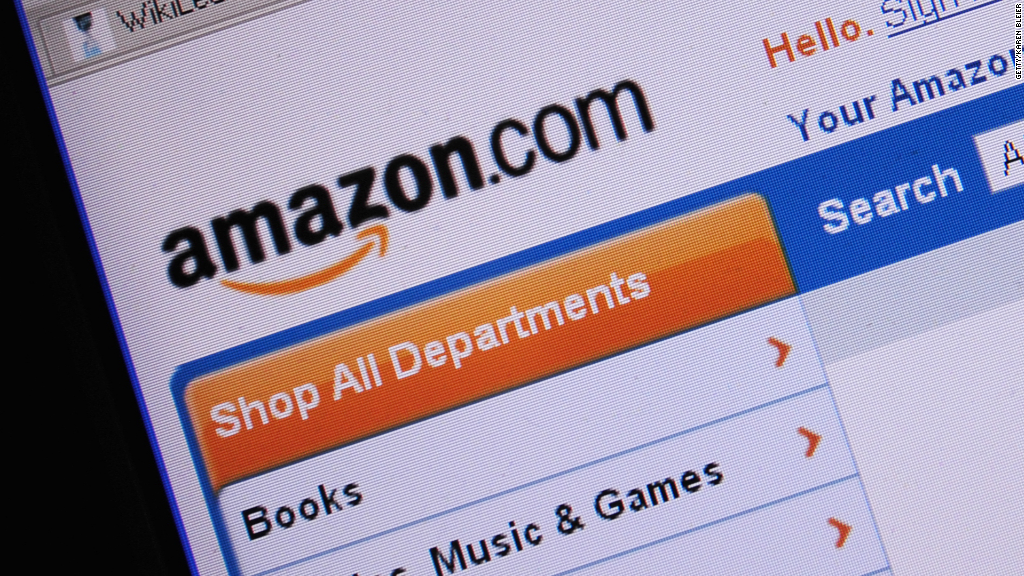 Cargo shorts aren't cutting it for Abercrombie & Fitch anymore.
The teen fashion brand reported a quarterly loss of about $40 million on Thursday -- its third loss in the last five quarters. Sales declined 3% from the same period a year ago.
Abercrombie & Fitch (ANF) stock immediately plunged 12% when markets opened Thursday, on track for its worst day since March 2015. It's a sign that a year and a half after A&F booted its former CEO Mike Jeffries, the company is still struggling to right the ship.
"The Abercrombie brand -- they still have the image issue, the brand just doesn't resonate," says Susan Anderson, senior research analyst at FBR & Co. "They haven't changed with the times."
Abercrombie's heyday in the late 1990s is a distant memory, just like the LFO song "Summer Girls" that gave the company a shout-out in its lyrics. Now, just like Gap (GPS), Abercrombie is competing with more popular, "fast fashion" brands like Forever 21, H&M, Uniqlo and Zara.
Related: Is Abercrombie & Fitch the next retail stock to die?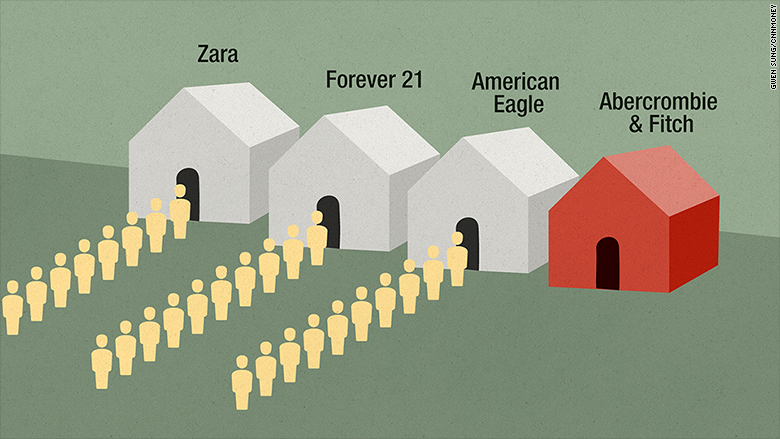 Abercrombie's annual sales have declined the last three years and experts forecast that 2016 will be the fourth. Sales at A&F stores open a year or more fell 8% in the quarter compared to the same time a year ago. International same store sales for the company, which also includes Hollister, fell 7%.
Abercrombie has tried to change its image. The apparel maker stopped using scantily clad models outside its stores and has toned down its excessive use of cologne, though not entirely eliminated it, analysts say.
Related: Gap stock plunges on weak sales
Last year Abercrombie hired fashion designers Aaron Levine, formerly of Ralph Lauren, and Kristina Szasz, who used to oversee denim products for Tommy Hilfiger in Europe.
Some analysts say the company has made good hires and its long-term future looks brighter than its past. But the road ahead could hurt for while.
In its previous quarter, "A&F moved out of the ICU and into recovery," says Neil Saunders, CEO of Conlumino, a retail research agency. "However it kicks off its new fiscal year with a clear indication that its health has deteriorated."