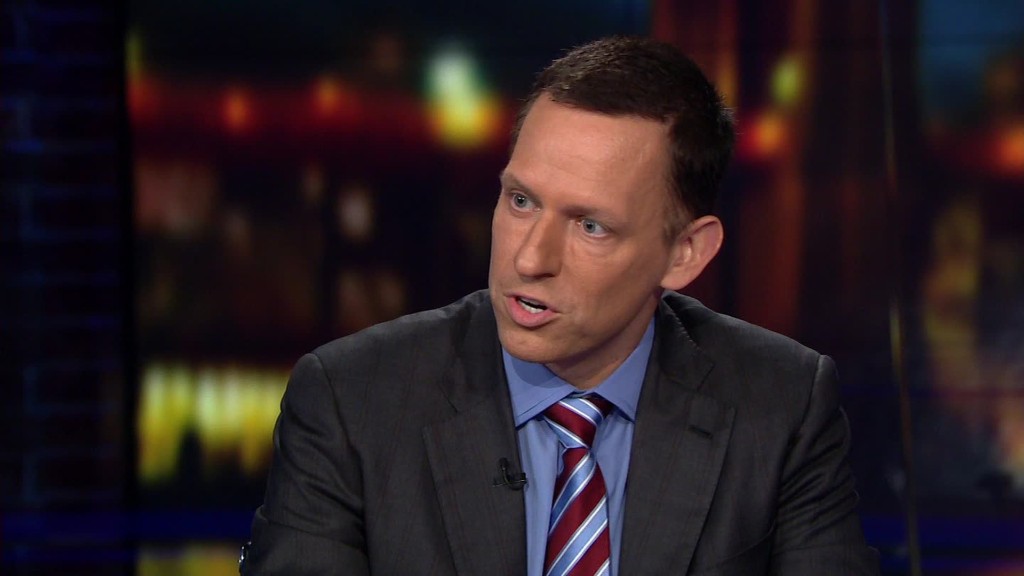 Nick Denton has a challenge for Peter Thiel: Let's talk, publicly.
The Gawker Media founder has called on the billionaire Silicon Valley entrepreneur to take part in "an open and public debate" following Thiel's admission that he is funding lawsuits -- including Hulk Hogan's $140 million verdict -- aimed at crippling Denton's news and gossip site.
"Peter, this is twisted. Even were you to succeed in bankrupting Gawker Media, the writers you dislike, and me, just think what it will mean," Denton wrote in a lengthy open letter.
"I'm going to suggest an alternative approach. The best regulation for speech, in a free society, is more speech," Denton wrote. "We each claim to respect independent journalism, and liberty. We each have criticisms of the other's methods and objectives. Now you have revealed yourself, let us have an open and public debate."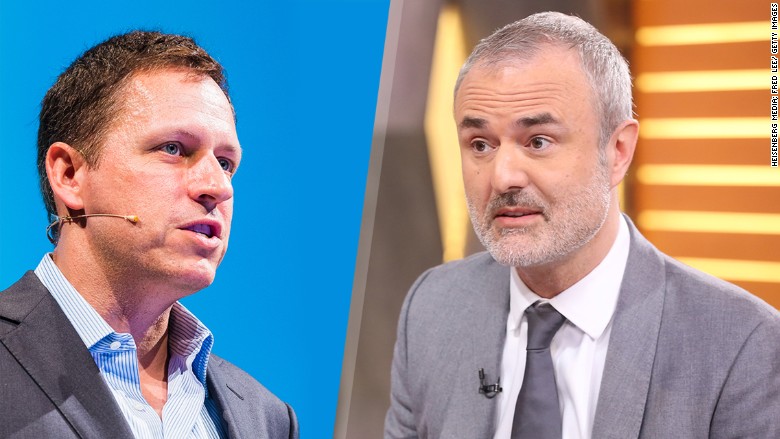 Thiel, a PayPal co-founder and early Facebook investor, could not be immediately reached for comment.
He had acknowledged Wednesday that he was funding Hogan's lawsuit against Gawker for invasion of privacy. Gawker had published a sex tape that featured Hogan, aka Terry Bollea.
"I am proud to have supported Terry Bollea in his successful fight against a bully's gross violation of privacy," Thiel said in a statement to CNNMoney.
But Thiel's reasons for taking on Gawker go back to 2007, when Gawker published an article that outed Thiel as gay. Those and other articles "ruined people's lives for no reason," Thiel told The New York Times this week.
Related: Gawker's plan B: Bankers ready to arrange a sale
Funding Hogan's court case was "less about revenge and more about specific deterrence," he told the Times. "I saw Gawker pioneer a unique and incredibly damaging way of getting attention by bullying people even when there was no connection with the public interest."
Denton said that while there have "undoubtedly been occasions we overstepped the line," Thiel's "vindictive decade-long campaign" was "quite out of proportion."
Related: Peter Thiel: Financing lawsuits against Gawker is about 'deterrence'
"Now you show yourself as a thin-skinned billionaire who, despite all the success and public recognition that a person could dream of, seethes over criticism and plots behind the scenes to tie up his opponents in litigation he can afford better than they," Denton wrote. He added that "with this diabolical decade-long scheme for revenge, you are redefining yourself as a comic-book villain."
Denton outlined a number of questions that he would like to ask Thiel should the two ever get an opportunity to debate. But whether that actually happens is of course up to Thiel, who has yet to respond.
The letter was sent on the same day that Gawker said it has hired bankers to advise them on a possible sale as a "contingency" against the multi-million dollar lawsuits filed against it.