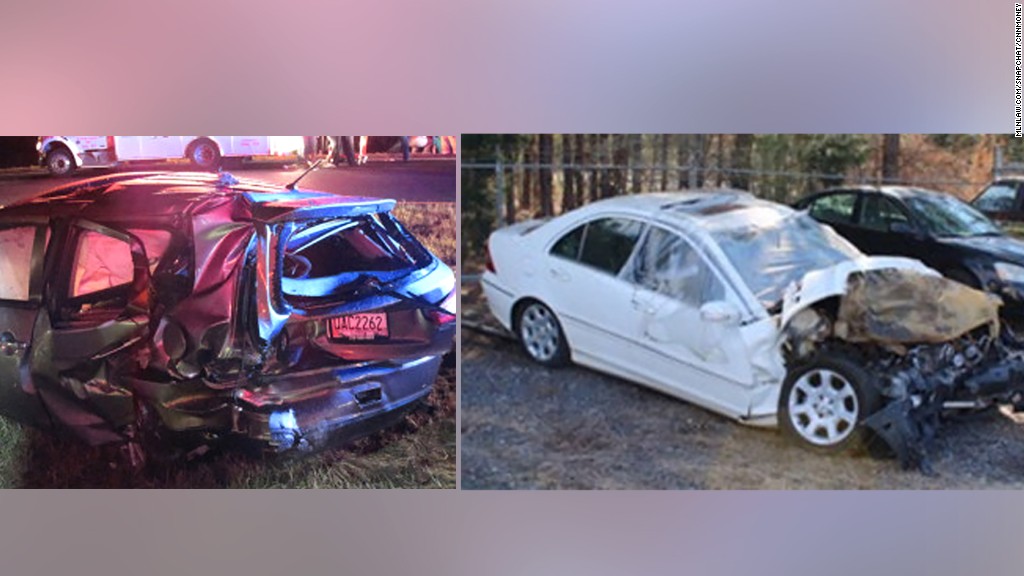 Snapchat says it's not to blame for a car crash that took place last year.
A Georgia resident sued the company last month for being partially responsible for a collision that left him with serious brain injuries.
Wentworth Maynard is accusing another driver, Christal McGee, of using Snapchat while she was speeding on a highway outside of Atlanta. The app has a feature that can track how fast someone is going while they're using their phone -- and Maynard says McGee was incentivized to use the app because of the speed filter while she was driving.
McGee has been denying this claim, and Snapchat says it has reviewed activity records for her account and found that they don't support the claims either.
"Snapchat contends that the Activity Logs demonstrate that McGee was not in fact using the Snapchat Application at the time of or immediately prior to the collision," reads the court filing, obtained by CNNMoney.
Maynard and his legal team haven't been able to verify this data. But this new information has prompted attorneys for both sides to jointly file a motion to put the lawsuit on hold for 30 days while they investigate further.
After Maynard and his lawyers assess the records, they will have the chance to discontinue their claims.
Related: Personal injury lawyers target Snapchat as reason for potential car crash suits
Maynard is going after McGee and Snapchat to pay for medical treatments related to severe traumatic brain injury. He needs a walker or wheelchair to get around and cannot work. He was an Uber driver at the time of the accident last year.
The lawsuit also claims that Snapchat has been aware of previous accidents caused by people using the app while driving at high speeds, and yet the company chose not to remove the speed filter.
Snapchat says it has always had a warning to not use the speed filter while driving.
The feature has drawn a lot of attention from personal injury lawyers who are using it to draw in potential clients.