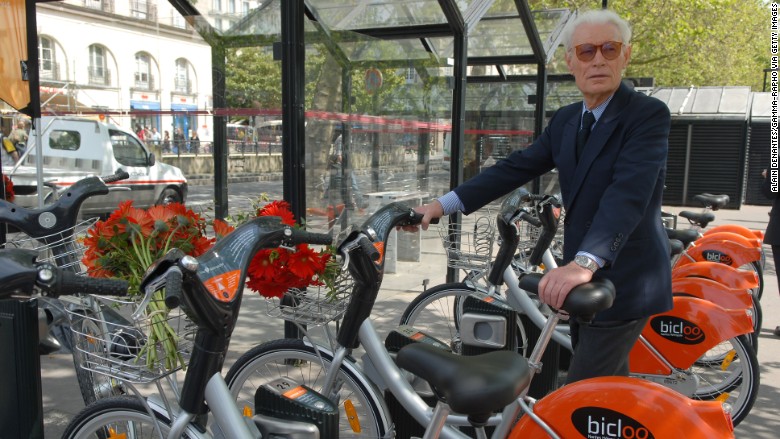 A French tycoon whose company is credited with starting the first bike-sharing program and making the first self-cleaning public toilet has died at the age of 78.
Jean-Claude Decaux founded one of the world's largest outdoor advertising firms. He also is said to have invented the idea of "street furniture" -- public spaces, such as bus shelters, that feature space for ads.
His death was confirmed Friday by his company, the JCDecaux Group.
The company was a family affair from the beginning -- Decaux's two brothers helped develop the group after it was founded in 1964. Decaux's three sons are also involved in the company -- his two eldest sons are the co-CEOs.
He served as honorary chairman of the board since May 2013.
Related: Morley Safer, CBS news legend, dies at 84
In 1964, the JCDecaux Group installed bus shelters in Lyon, France, making it the first French city to feature the ad spaces.
The group was also responsible for building Paris' first automatic toilets in 1980. According to the company, by the end of 2009, the company had nearly 3,000 toilets around the world -- about "416 million flushes in 21 countries."
In 2015, the JCDecaux Group acquired CEMUSA, which operated many of the bus stations and newspaper kiosks in New York City.
Related: Morocco is producing solar power at night
News of Decaux's death was addressed by former French President Nicolas Sarkozy, who posted a message to Facebook praising Decaux and expressing sadness at his passing.