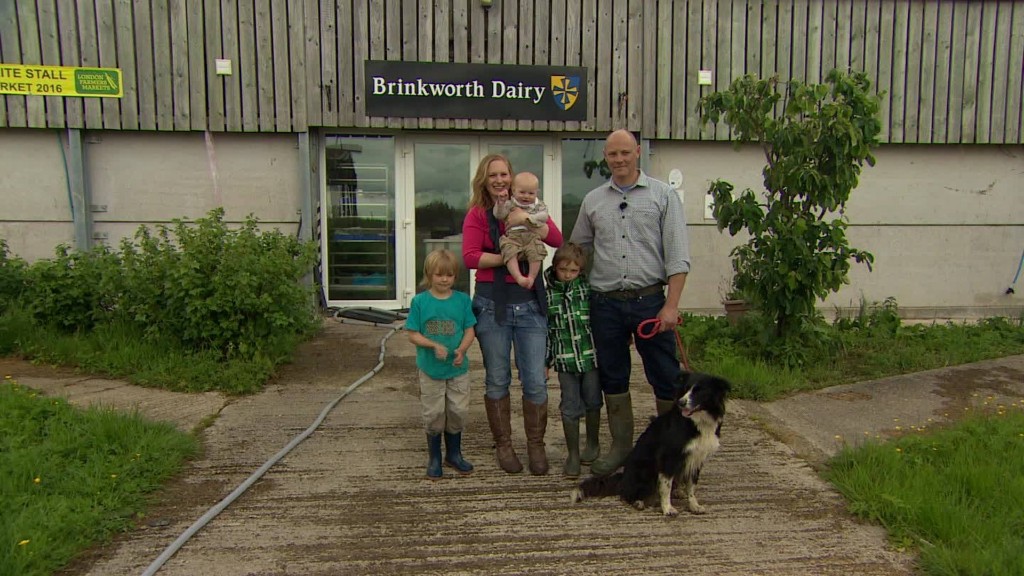 World leaders are warning about the damage a British exit from the European Union could do to the global economy.
The possibility of Britain choosing to leave the world's biggest single market is a "serious risk to growth," leaders of G7 nations said Friday.
Brits will decide whether they want to remain part of the EU in a referendum on June 23. It's unclear which way it will go, with a significant number of voters still undecided, according to opinion polls.
A vote to leave would "reverse the trend towards greater global trade and investment, and the jobs they create," the G7 leaders said in a declaration from a summit in Japan.
Related: The good, the bad and the ugly Brexit scenarios
The G7 groups together top developed nations, including the U.S., Japan, Germany and Britain.
U.S. President Barack Obama has already urged Britain to remain a member of the EU, warning last month that a decision to leave -- the Brexit scenario -- would put the country "at the back of the queue" for a free trade deal with the U.S.
International organizations, like the International Monetary Fund, have also predicted damage from a departure, particularly to the British economy. But a group of pro-Brexit economists has disputed that, forecasting that leaving the EU would boost the U.K. economy by 4%.
Investors are already nervous, and the pound has fallen against other major currencies this year.
Related: UK government says Brexit could cost 820,000 jobs
The G7 leaders also warned Friday that other potential shocks could hurt global growth, like escalating geopolitical conflicts, terrorism and refugee flows.
And they gave a pretty glum view of the current situation.
"Growth remains moderate and uneven, and since we last met downside risks to the global outlook have increased," the statement said.
But the leaders didn't announce any specific measures to improve things.
"We stand ready to deploy robust policy responses to bolster short and longer-term growth as necessary," they said.
Japanese Prime Minister Shinzo Abe warned at a news conference after the summit that if G7 countries don't get their policies right, the world economy could "fall into a crisis."