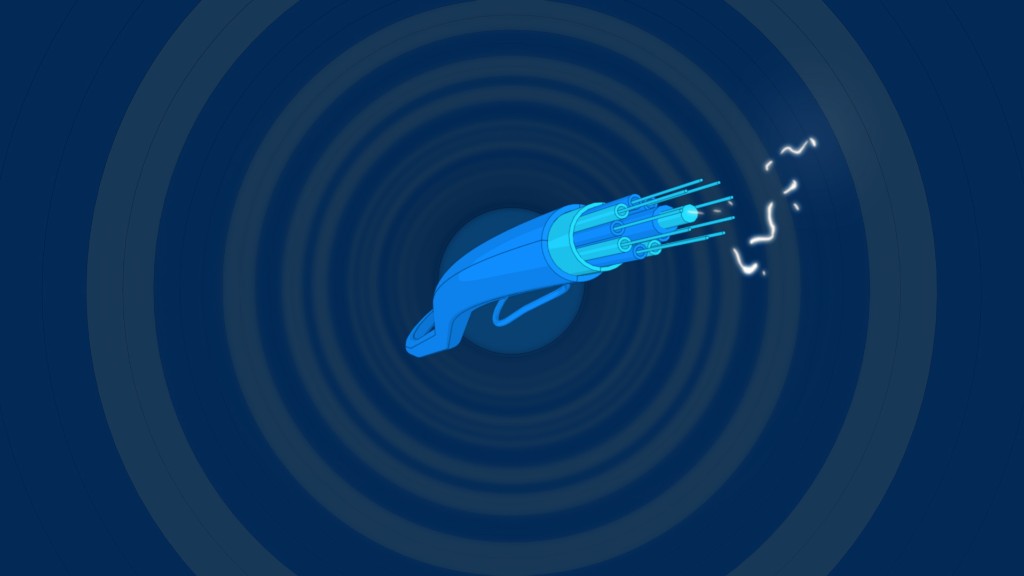 It's a comeback worthy of Frank Underwood. Netflix's stock is up more than 15% in the past week and a half and has soared nearly 30% since hitting a 52-week low in February.
What's driving Netflix's rebound? Merger rumors and Mickey Mouse.
Netflix (NFLX) was mentioned in a Financial Times story last week as a takeover candidate for Apple (AAPL) as the iEverything maker seeks to own more original content. (CNNMoney owner Time Warner (TWX) was also mentioned by the FT as a possible Apple target.)
But the merger talk does seem a bit curious.
Yes, Netflix's stock has lagged fellow FANG stocks (Facebook (FB), Amazon (AMZN) and Google owner Alphabet (GOOGL)) recently and is still down 10% so far in 2016 despite its recent rally. But Netflix was the top performer in the S&P 500 last year, surging nearly 130%.
That makes the company extremely expensive for any acquirer. Netflix's market value is $44 billion.
Related: Netflix faces home-grown content quota in the EU
The Apple-Netflix chatter isn't new either. Netflix has also been mentioned in the past as takeover chum for Amazon (before it launched its own streaming service), Google, Alibaba (BABA) and Disney (DIS).
A Disney deal for Netflix seems unlikely. But the owner of Marvel, Pixar and Star Wars studio Lucasfilm (as well as all those classic cartoons) is helping to boost Netflix's stock, too.
There is growing excitement about the fact that Netflix will finally become the exclusive home for the streaming of new Disney movies later this summer. Disney and Netflix announced their streaming deal in December 2012.
The partnership covers all movies made in 2016 and beyond.
That means this year's hits "The Jungle Book," "Zootopia" and "Captain America: Civil War" as well as upcoming releases "Finding Dory" and "Rogue One: A Star Wars Story." And the movies won't be on traditional cable TV either.
Netflix may need this highly desirable content to keep subscribers from defecting now that the price of a monthly subscription is going to up to $10 a month.
Some investors have also been concerned by the slow and steady decline of Netflix's DVD by mail subscription business, once the company's cash cow.
Netflix reported that it had just 4.74 million DVD subscribers as of the end of the first quarter. That's down from 4.9 million at the end of the fourth quarter and nearly 5.6 million a year ago. At its peak, Netflix had more than 20 million DVD subscribers in 2011.
Of course, many of those Netflix customers simply dropped their DVD plans in favor of streaming. And Netflix's total customer base is now much bigger than five years ago thanks to streaming. Netflix finished the first quarter with 81.5 million subscribers.
Related: Netflix launches Fast.com to help customers check internet speeds
Netflix has its growing stable of buzzy, award-winning original shows (including several from Disney's Marvel studio) to thank for that.
So is the worst finally over for Netflix's stock? It's unclear.
Wall Street analysts have yet to engage in a binge upgrade of the company's prospects. The consensus earnings estimate for this quarter and the full year have not changed in the past month.
It's also hard to ignore Netflix's stratospheric valuation. The company trades at more than 375 times 2016 earnings estimates and almost 100 times Wall Street's profit forecasts for 2017.
This premium price has often made Netflix a target for short sellers -- investors who bet that a stock will go down.
Shorts, who borrow a stock and sell it with the hopes of buying it back later at a lower price so they can pocket the difference, own nearly 10% of Netflix's shares.
Netflix has burned short sellers repeatedly though. Betting against the company has been a dangerous (and losing) proposition.
And even if the takeover talk turns out to be nothing more than early summer gossip from bored traders, there is no denying that Netflix has a lot of its own content that people love ... and it's about to have a lot more of it once the Disney deal kicks in.