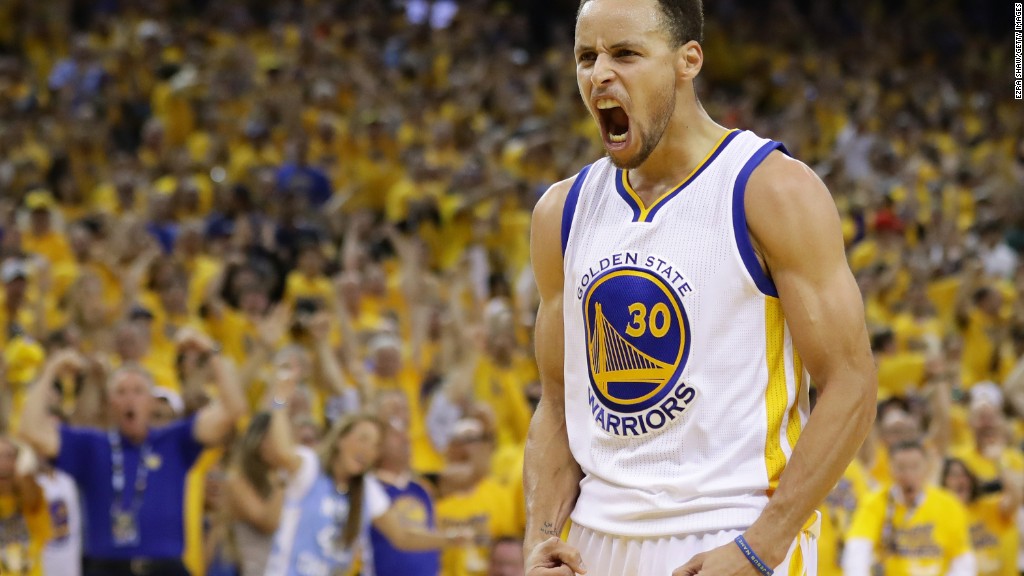 The NBA Finals that start Thursday are more than a rematch of the Golden State Warriors and the Cleveland Cavaliers. It's a rematch of Under Armour and Nike.
Under Armour (UA) is the upstart in the world of endorsements, signing sponsorship deals worth $859 million as of Dec. 31, a pittance compared to the $6.2 billion in contracts that Nike (NKE) has signed.
But Under Armour has some of the most popular athletes in sports under contract, including golfer Jordan Spieth, football stars Cam Newton, Tom Brady and Tony Romo, as well as baseball star Bryce Harper, who just signed a 10-year extension with Under Armour.
Related: Under Armour is crushing it. Thanks to Steph Curry
Still, none of those athletes are hotter than Under Armour's star Steph Curry, the NBA's two-time Most Valuable Player who led the Warriors to a record 73 wins during the regular season.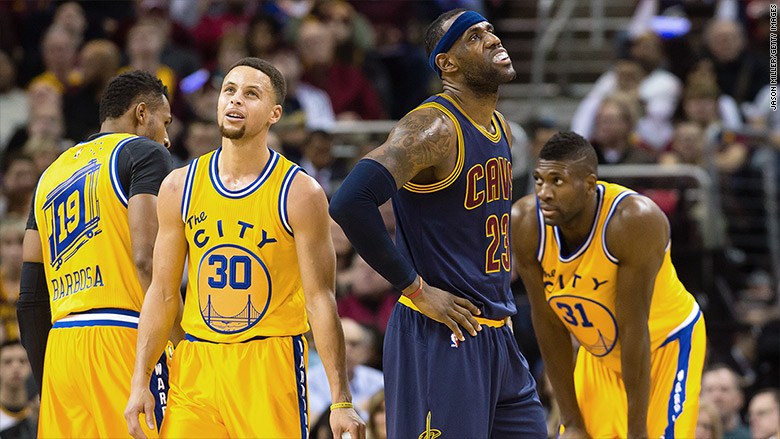 But Nike is well represented by LeBron James, who is making his sixth straight appearance in the NBA finals. James signed what is described as a lifetime contract extension with Nike in December, an unprecedented deal even for sponsorship leader Nike.
Related: UCLA, Under Armour sign record $280 million deal
Curry and James met in the finals last year, which the Warriors won in six games. But the Cavs were missing several players to injury last year, leaving James as the only star on the floor for Cleveland.
This year Curry is coming back from an injury that he suffered early in the playoffs. The Warriors had to come back from a three-game to one deficit in the conference finals in order to make it to the finals this year.