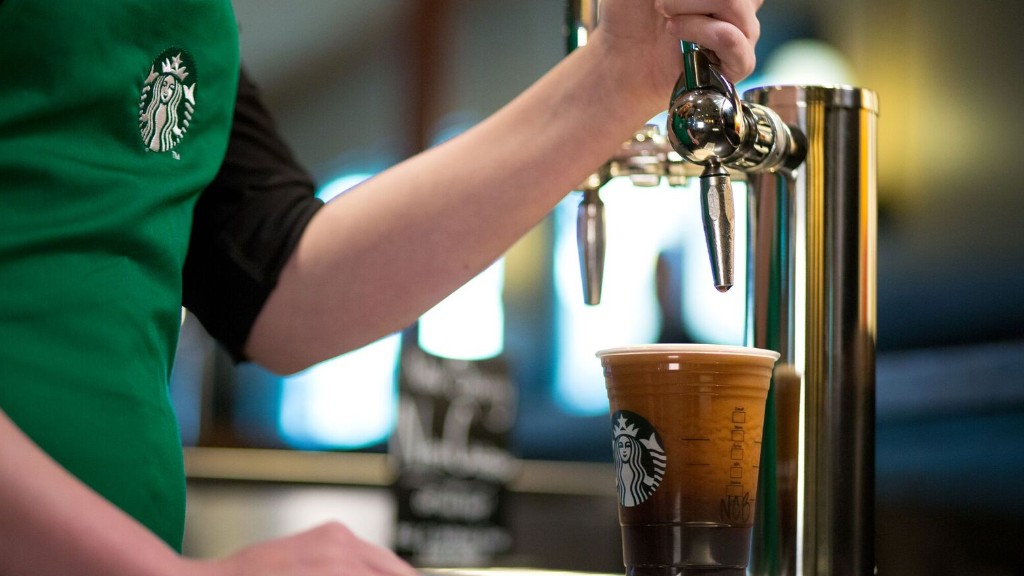 It's summer, so cue all the newfangled iced-coffee drinks designed to beat the heat and boost sales.
The newest cold concoction rolling out at Starbucks this summer is the "Nitro brew" -- a cold coffee infused with nitrogen and served through a beer tap.
"It almost comes out like a Guinness beer," CEO Howard Schultz told CNNMoney's Cristina Alesci. "These are craft products, not dissimilar to the trend of craft beer."
Starbucks began serving the brew at the Roastery and Tasting Room in Seattle in March for $3.95, and it became the second-best selling item on the menu.
Now the Nitro brew is coming to 500 Starbucks (SBUX) stores across Seattle, New York, Chicago, Boston, Los Angeles, San Francisco and Portland. The retailer is also introducing a new "cold bar" menu at its 10,000 North American stores this summer.
Related: Lawsuit says Starbucks' iced drinks have too much ice
It will include classic drinks like iced coffee, cold brew and iced espresso -- and a couple of new ideas, including a "vanilla sweet cream" to top off a cold coffee and a "double shot on ice" made with chilled espresso, a dash of milk and a bit of sugar.
Schultz said the company is looking to capitalize on the growing popularity of cold coffee, noting that its iced drink sales jumped 20% after it rolled out cold brew coffee last March.
Related: Your Starbucks drink may have 25 spoons of sugar in it
"This is a multi-billion dollar category that is in its nascent stage," Shultz said. "There is no company other than Starbucks that's better positioned ... to take full advantage of it"
Last week, Starbucks announced plans to open a roastery in Shanghai in 2017 -- the first outside of the U.S. China is a huge market for the company, which already 2,000 stores in 100 cities there.
Starbucks has also announced plans to install another roastery in downtown Manhattan, set to open in 2018.