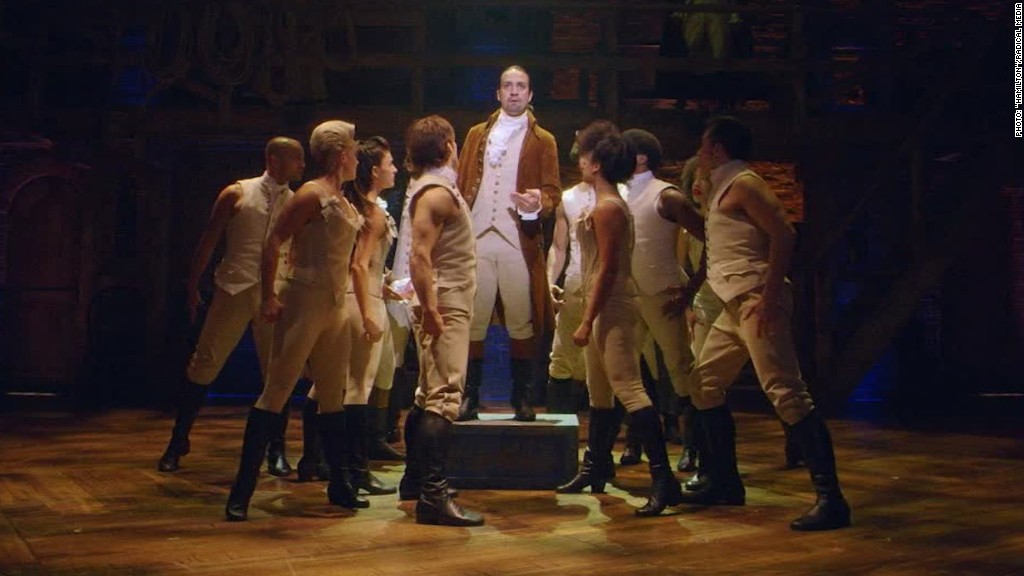 The 2016 election may be crazy, but according to Lin-Manuel Miranda it's not any more crazy than some of the elections in American history.
In an interview with Rolling Stone, the star and creator of Broadway phenomenon "Hamilton" told the magazine that being engrossed in American history every night on stage has put the current election into perspective.
"Yes, this election cycle is bizarre. But it's no more bizarre than the election in 1800, wherein [Thomas] Jefferson accused [John] Adams of being a hermaphrodite and Adams responded by [spreading rumors] that Jefferson died, so Adams would be the only viable candidate," Miranda said. "That, weirdly, gives me hope."
Miranda has had a star-making year following the creation of Broadway's "Hamilton," a hip hop musical about Alexander Hamilton that has gone on to win a Grammy and the Pulitzer Prize. He was also just named as a co-star in Disney (DIS)'s upcoming Mary Poppins sequel, "Mary Poppins Returns."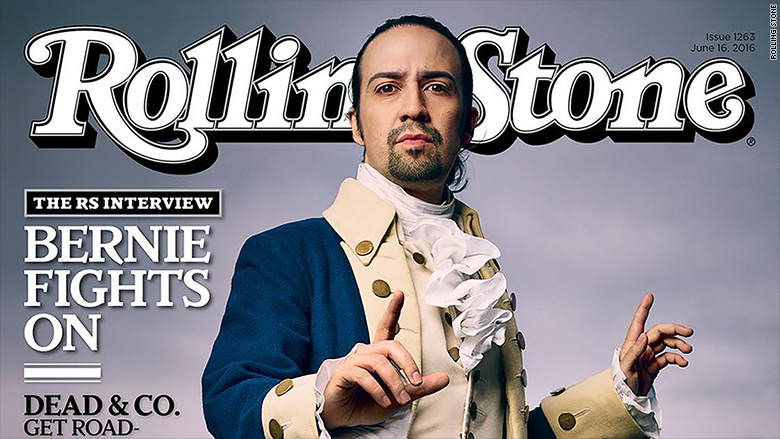 Related: 'Mary Poppins' sequel starring Emily Blunt, Lin-Manuel Miranda lands in 2018
The political themes of the show has garnered acclaim from some of the biggest names in the political realm like President Obama, Hillary Clinton, and Dick Cheney.
Despite playing a Founding Father multiple times a week, Miranda doesn't see himself making any campaign appearances before November.
"I would rather play the back half of a horse in 'Equus,'" he said. "I have no desire for my Twitter feed to be filled with a bunch of people screaming ad hominem attacks against anyone who voiced something different from how they feel. I don't feel the need to get in the middle of that. Just get out and vote."