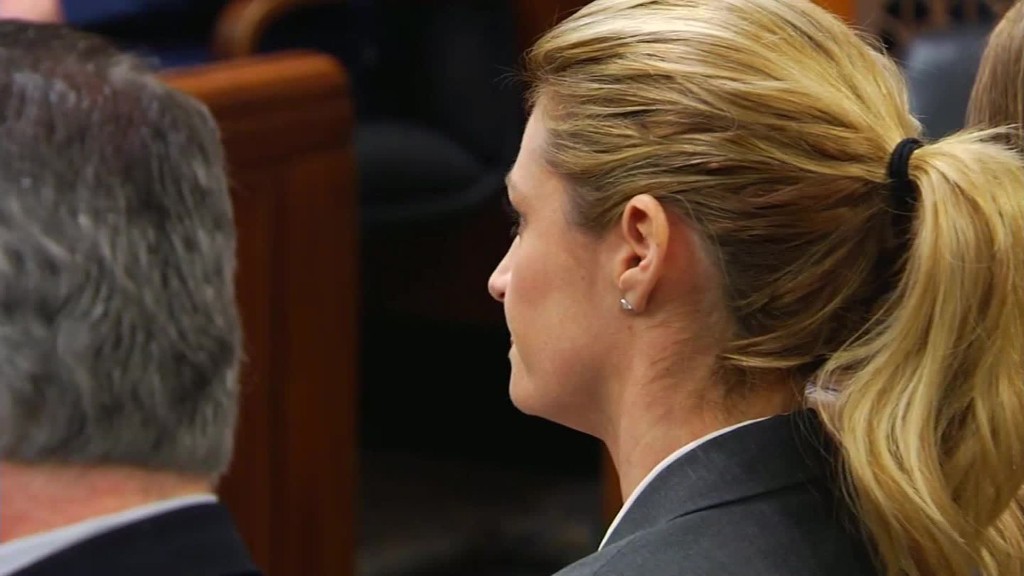 Erin Andrews, who just won a $55 million lawsuit over a secretly-filmed nude video, has landed a surprising new gig. Dos Equis has named the sportscaster the "5,008th Most Interesting Person in the World."
The campaign follows Dos Equis' popular series of ads featuring "The Most Interesting Man in the World," who was recently retired by the Mexican beer brand, owned by Heineken.
"Her personality is so infectious, she's unable to enter hospitals," declares the narrator of the 15-second ad, featuring Andrews on air (with the Fox logo on her microphone partially obscured.)
Related: Dos Equis sends "The Most Interesting Man in the World" to Mars
"She is the 5,008th most interesting person in the world," the voice says, as Andrews then polishes what appears to be an ice sculpture of a swan.
"I can drink beer with the best of them, and when I do, I choose Dos Equis," she says, while holding a beer at an outdoor party.
The ad launched earlier this week, just two months after Andrews won her lawsuit against the owner of the Nashville Marriott and her stalker Michael Barrett. Barrett secretly filmed her nude in 2008 through the peephole of her hotel room door and put the video online without her consent. Andrews convinced the jury that she was traumatized by the incident, especially since the video was still online.
"We're never going to get it off [the Internet,]" she said tearfully in court.