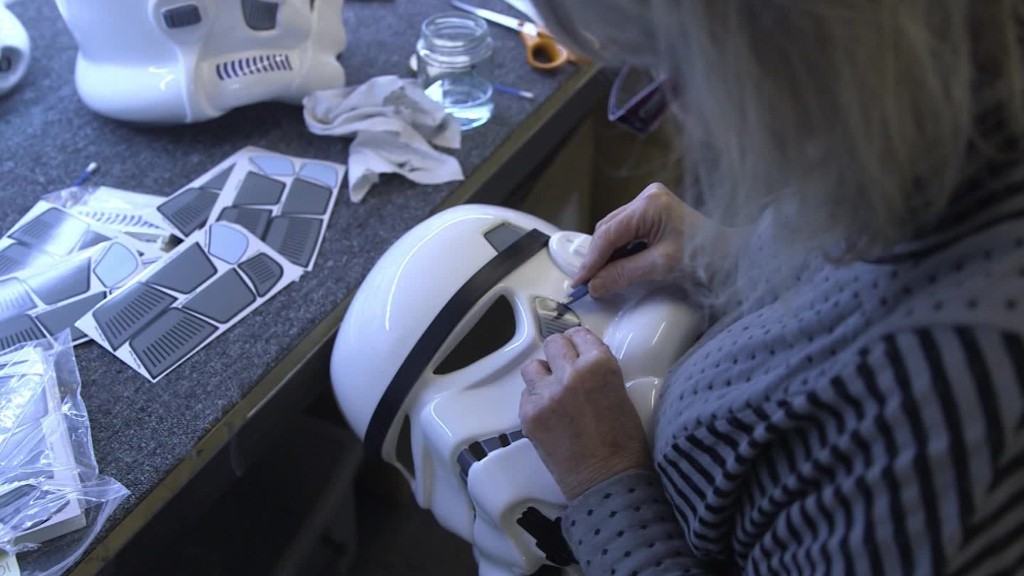 Hey "Star Wars" nerds! You don't have to be Kylo Ren to get your hands on that melted Darth Vader helmet.
And you don't have to be Chewbacca (or Han Solo) to get your paws on that bowcaster.
The Walt Disney Company (DIS)and its subsidiary Lucasfilm have launched a line of made-to-order replicas of some of the famous props from last year's film, "Star Wars: The Force Awakens."
They'll be made by the same studio that makes the real props for the movies. And with pretty steep prices, these items are clearly aimed at only the most deep-pocketed "Star Wars" fans.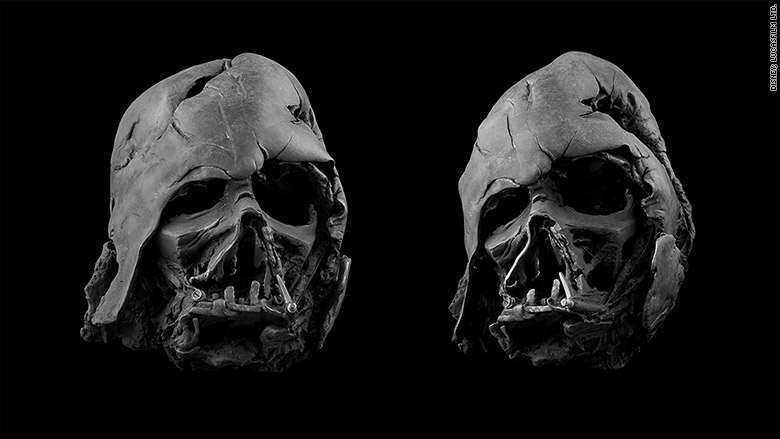 The centerpiece of the collection is the Vader helmet, charred posthumously in the funeral pyre on the forest moon of Endor in "Star Wars: Episode VI- Return of the Jedi" way back in 1983. The melted helmet made a dramatic appearance in "The Force Awakens," where the brooding Kylo Ren had somehow gotten a hold of it. It's the most expensive prop, at $3,500, and there will only be 500 of them made.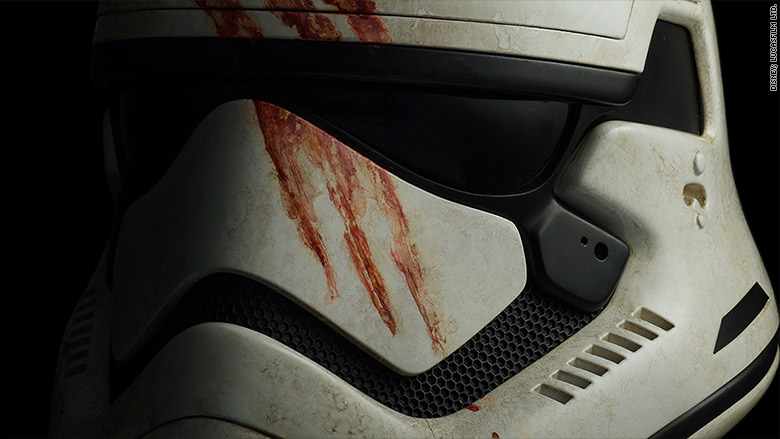 There's also a limited-edition FN-2187 stormtrooper helmet, bloody handprint included, that will go for $1,750. And there are two other helmets: Kylo Ren, priced at $2,000, and Poe Dameron, the X-Wing pilot, that will cost $1,500.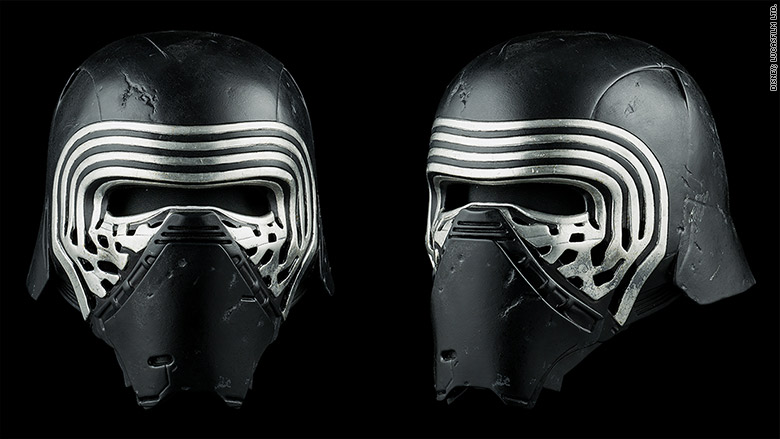 Related: 'Star Wars: The Force Awakens' is best film since original trilogy
The lot features four "Star Wars" weapons, including Chewbacca's bowcaster, the crossbow-style blaster, priced at $2,500. When Solo finally got around to borrowing it in a laser battle in the last movie, he exclaimed, 'I like this thing."
The weapon props also include the lightsabers that belonged to Kylo Ren and Rey, which cost $1,250 each, and Rey's staff, for $1,250. The Kylo Ren lightsaber has the unmistakable, and unprecedented, red quillons that raised eyebrows among fans.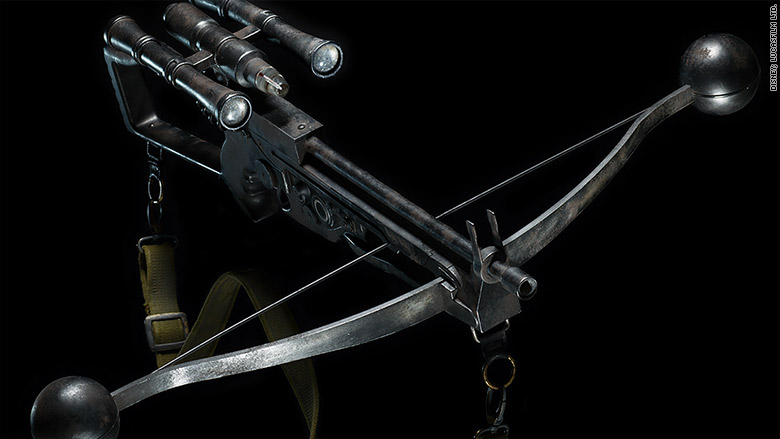 The props will be made at Propshop using 3D printing technology.
Disney and Lucasfilm said the props are "virtually identical to those seen on screen," and will be packed in customized wooden crates similar to the real crates used to ship the props.