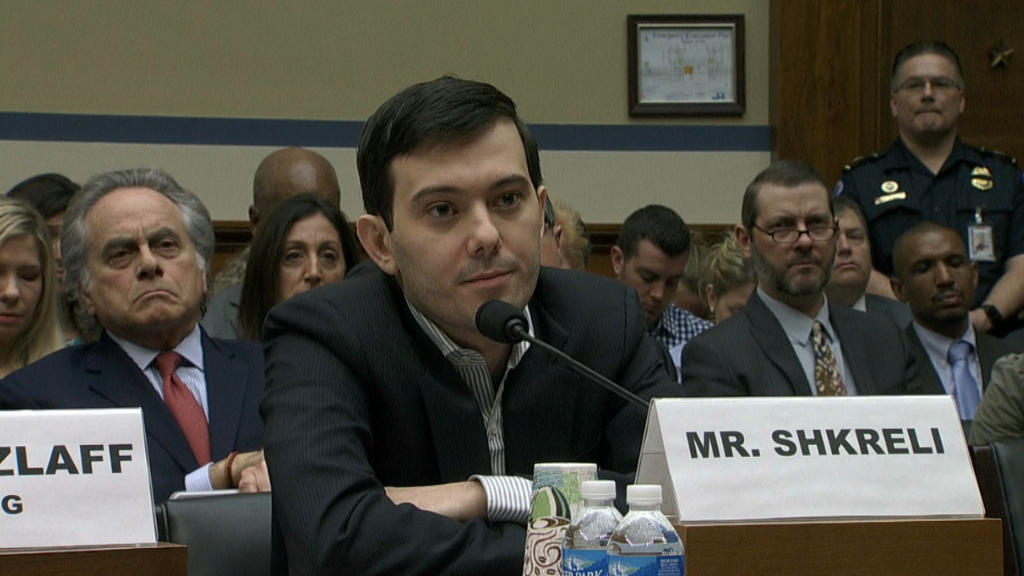 The former CEO of pharmaceutical company Valeant is getting a golden parachute worth $9 million, despite his less than stellar performance at the helm.
Michael Pearson, who ended his tumultuous tenure as CEO last month, is also eligible for more money, including a pro-rated bonus for 2016, according to his May 26 severance agreement. It's not yet known what that bonus will amount to.
Pearson will also continue to serve as a consultant to the Canadian company Valeant Pharmaceuticals (VRX) through the end of 2017. For this, he will be paid $83,333 per month for the remainder of 2016, and $15,000 per month next year, according to the company filing with the Securities and Exchange Commission.
He'll also get travel and meal expenses and use of the company's offices in Madison, New Jersey.
Valeant's numerous problems include its struggles to file an annual report, its controversial drug price hikes that it had to retract, and allegations of Enron-like fraud, which fueled a stock price slide of 88% over the last year.
The company's troubles began last fall, when the federal prosecutors started to investigate the way Valeant priced and distributed its drugs, Nitropress and Isuprel.
Related: Martin Shkreli faces more charges
In March, after returning to work after a bout of pneumonia, Pearson admitted to analysts that "our business is not operating on all cylinders," but he was "committed to getting it back on track."
Pearson didn't stay in charge for long. Joseph Papa, the former CEO of Perrigo Company, succeeded Pearson as CEO on May 3.
-- Matt Egan of CNNMoney assisted with this story.