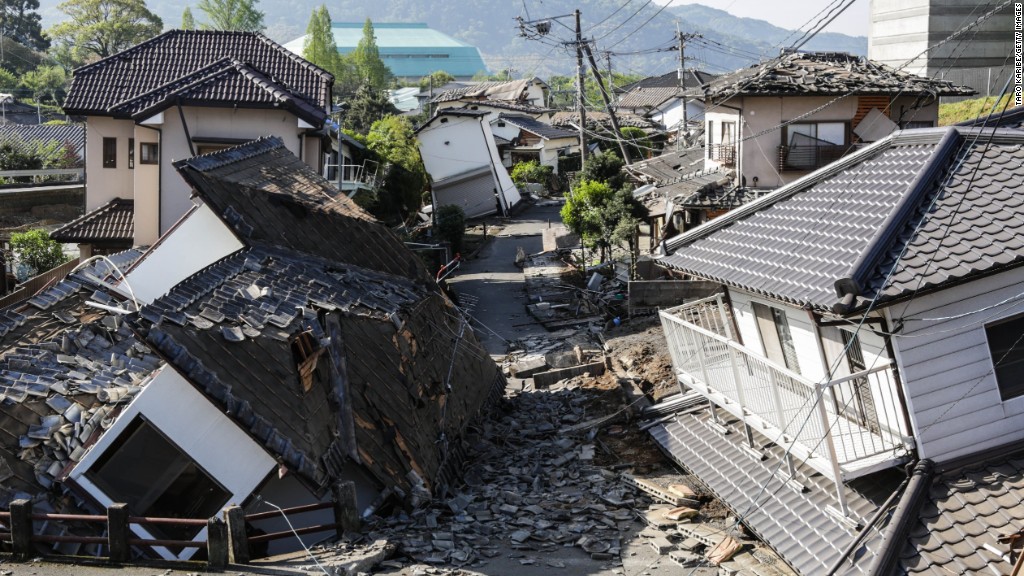 The last time Japan hiked its sales tax, the country's economy fell off a cliff.
Now, as growth continues to sputter, Prime Minister Shinzo Abe is pushing another increase years into the future.
Some experts say the decision to delay makes sense in such fragile economic times, and it's likely to prove popular with voters in upcoming elections. But the move also shows how far Abe's grand plans to revive the Japanese economy have fallen short.
After weeks of speculation, Abe said Wednesday that he would postpone the tax increase -- from 8% to 10% -- until late 2019. It's the second such delay -- the tax hike had already been shifted from October 2015 to April 2017.
"It's another indication of failure," said Marcel Thieliant, a Japan expert at Capital Economics. "It seems he's increasingly resorting to the old tool of fiscal stimulus."
Related: Japan's economy bounces back, avoiding recession
This isn't how Abe's big economic project to lift Japan out of its malaise and end decades of falling prices -- known as "Abenomics" -- was meant to be playing out at this stage.
After he took office in late 2012, Abe advocated increased government spending, massive monetary stimulus from the central bank and sweeping economic reforms. The idea was that as prices rose and businesses profited, they would pass on a larger share of earnings to workers, who would spend more on goods and services. If it worked, the "virtuous cycle" would deliver sustained economic growth.
The efforts started well: markets rallied and the yen plummeted against the dollar. But the previous sales tax hike in April 2014 took a huge bite out of consumer spending, plunging Japan into recession.
Related: Japan's 'Abenomics' experiment is on the rocks
The economy has seesawed between growth and contraction since then and has been unable to pull free of deflation. Many of the planned reforms -- like changes to the labor market and tax system -- have stalled. The yen has strengthened against the dollar this year.
Abe isn't admitting defeat, though. On Wednesday, he described his decision to delay the sales tax hike as "further accelerating Abenomics."
Economists have said they expect his government to announce plans in the coming months to ramp up spending to try to further juice the economy.
-- Yoko Wakatsuki contributed to this report.