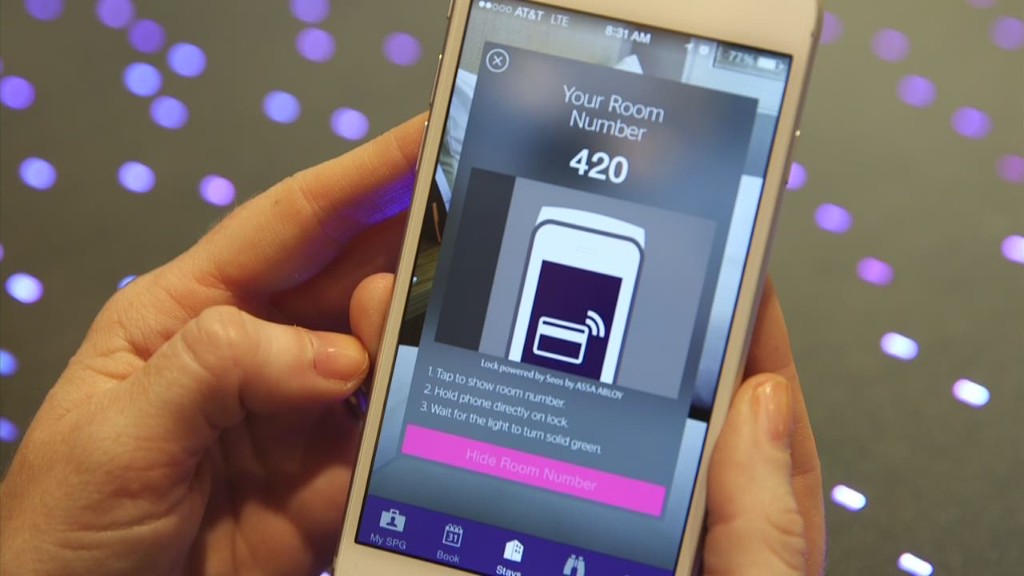 Is this the world's most secure phone?
A new $14,000 device from Sirin Labs that went on sale Wednesday claims to be just that, incorporating military-grade security and technology used by intelligence agencies.
Special features on the company's "Solarin" smartphone include a switch that activates a "security shield" and enables extra encryption. It also comes with a remote application that allows the owner to locate, lock or even wipe the phone.
Sirin Labs was co-founded by Google alum Tal Cohen, Kazakh businessman Kenes Rakishev and Israeli venture capitalist Moshe Hogeg.
The trio hope to cash in on rising privacy concerns among high-profile corporate executives.
"Cyber-attacks are endemic across the globe," said Cohen. "Just one attack can severely harm reputations and finances."
Related: Government tells cellphone makers to up their security game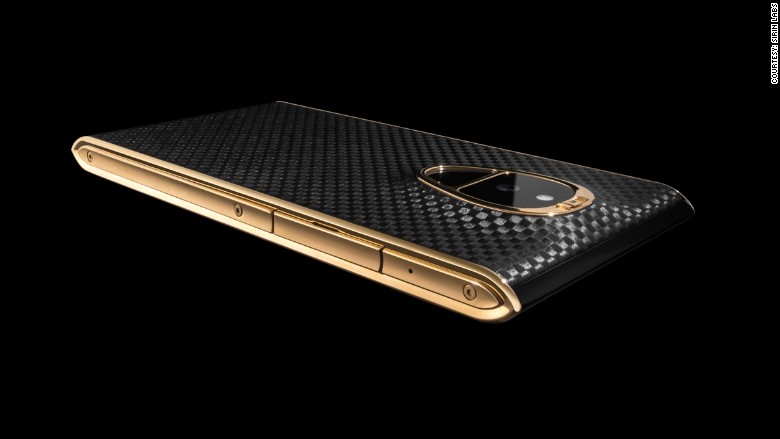 Sirin said it has raised $72 million in venture funding, including an investment from Chinese tech firm RenRen.
There are other smartphone manufacturers who claim their phones are super secure, such as Silent Circle' Blackphone, which is sold for $799. But Sirin said that high-end design and features set Solarin apart.
The Android phone was developed in Sweden and Israel over a two-year period. The device is made up of over 2,500 components and can be used anywhere in the world.
Realted: Android phones can be hacked with a simple text
It has all the classic smartphone features, including a 23.8-megapixel camera, 2k resolution screen, 128 GB internal memory and a fingerprint sensor.
Solarin is heavy, though. At 250 grams, the smartphone weighs almost twice as much as an iPhone 6.
Sirin Labs' roster of advisers reflects the company's emphasis on luxury, security and tech: They include a former chief technical officer at Sony Mobile, a former Israeli military intelligence commander and a former executive at Hermes.