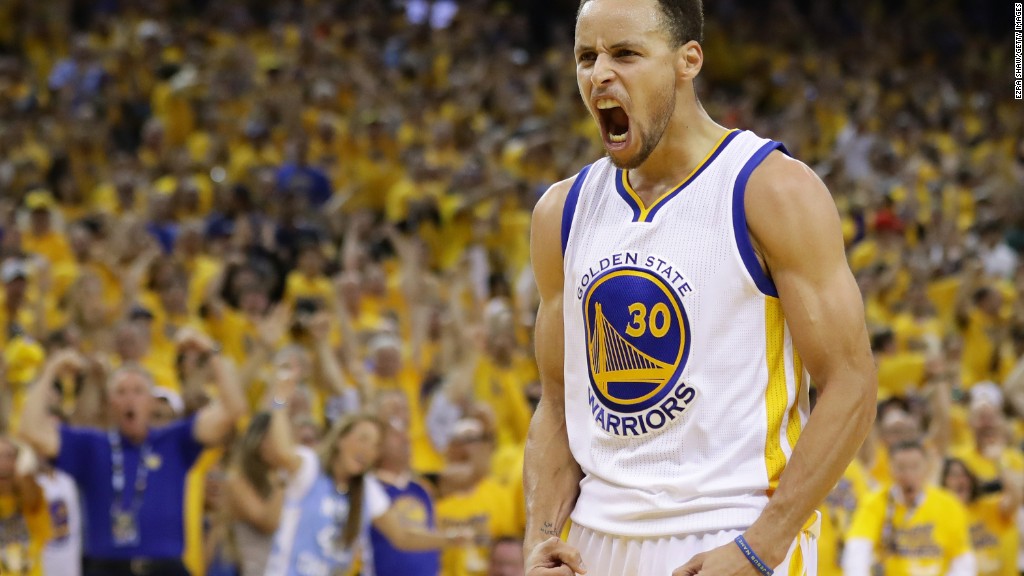 The Golden State Warriors got a big boost from their bench while ABC saw a big boost in audience.
Thursday's opening game of the much talked about NBA Finals between Steph Curry's Golden State Warriors and LeBron James' Cleveland Cavaliers brought in an average viewership of 19.2 million.
This was the highest rated Game 1 since 1998 when NBC was broadcasting the Finals between Michael Jordan's Chicago Bulls and the Utah Jazz.
The network saw high numbers despite the Warriors easily beating the Cavaliers 104-89. Not to mention, Golden State's standout players Curry and Klay Thompson put in flat performances combining for only 20 points.
Game 1 peaked with 22.6 million viewers from 10:45 p.m. to 11:00 p.m. as Golden State begun to pull away in the fourth quarter.
The game also saw large audiences in the home markets of the two teams with an average of 32.8% of San Francisco homes tuning in. As for Cleveland, 36% homes were turned into the game.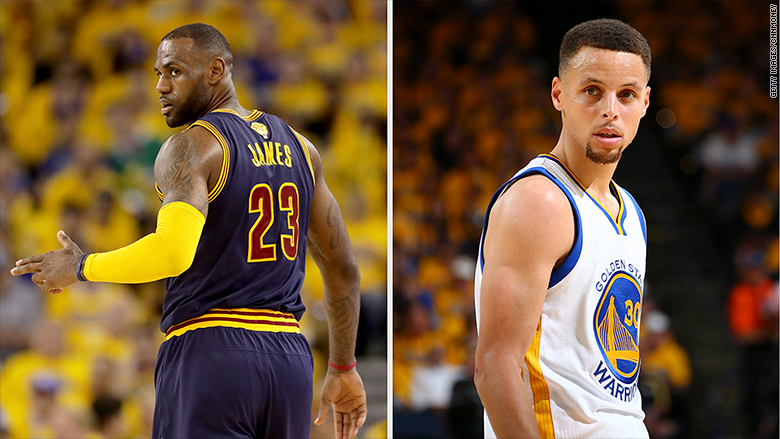 Last year's Game 1 brought in a huge 17.8 million viewers.
The big ratings continue a nice winning streak for the league that saw record viewership earlier this week.
Related: Warriors Thunder game 7 scores biggest NBA ratings in cable history
TNT's Game 7 of the Western Conference Finals, which saw the Warriors advance over the Oklahoma City Thunder, nabbed an average viewership of 15.9 million on Monday night.
That number was cable's most watched NBA telecast of all time and TNT's most watched program in its history. TNT, like CNN, is owned by Time Warner (TWX).