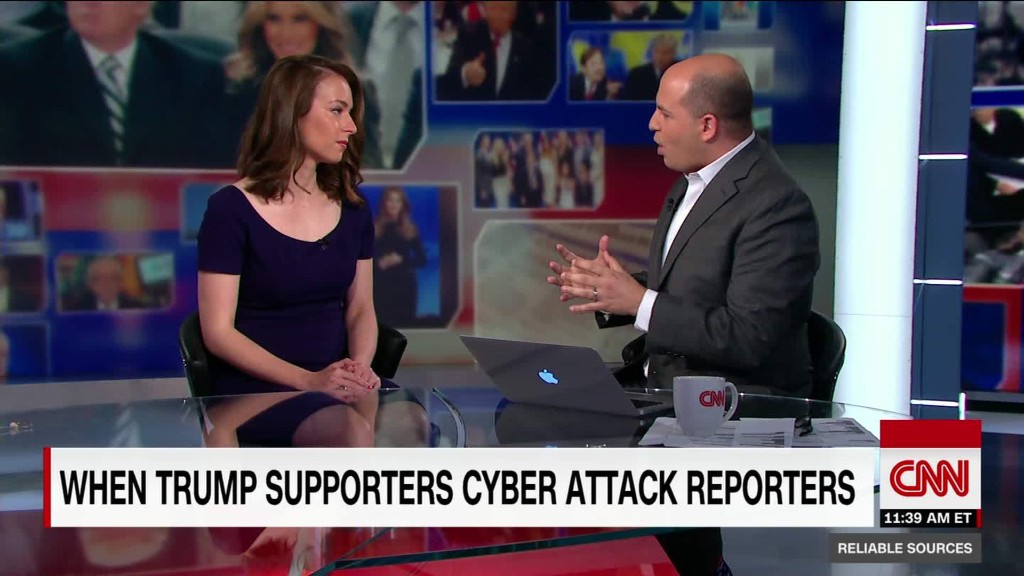 Google has taken down a Chrome extension that targeted prominent Jews in media and politics.
"Coincidence Detector" singled out Jewish people online by putting three sets of parentheses around their names.
It compiled the list of names by asking people for suggestions, although it's unclear how many names were in the database. If a website contained a specific name on that list, the plug-in would place parentheses around it.
The use of triple parentheses dates back at least a year. Anti-Semites and white supremacists have been using it as a symbol of their movement online.
Google removed the Coincidence Detector extension from its Chrome store at 9:30 p.m. ET Thursday, a spokeswoman told CNNMoney. She said it violated the company's hate speech policy, which doesn't allow "content advocating against groups of people based on their race or ethnic origin, religion, disability, gender, age, veteran status, or sexual orientation/gender identity."
Before the Chrome plug-in was taken offline, it had been downloaded more than 2,400 times, according to Mic news. Google appears to have erased cached files of the website, so CNNMoney couldn't access the page that contained the plug-in's description on Friday.
Google does not pre-approve software for its Chrome browser, according to the developer page. It's unclear if there have been other hateful Chrome extensions in the past. But there are plenty of extensions that attempt to block online bullying or poke fun at racism and Donald Trump -- such as Reword, Clarifier and Your Racist Uncle.
Google charges a one-time $5 fee for a developer's first app.
Related: Facebook and Twitter pledge to remove hate speech within 24 hours
Coincidence Detector is just the latest example of how racist groups are targeting Jewish people online.
The extension was developed by a group under the name "altrightmedia." A Twitter account with this handle did not immediately reply to CNNMoney's request for an interview. But it's unclear if the two are related.
In response to the recent online harassment, Twitter (TWTR) users -- from various backgrounds -- have started to put parentheses around their names as a symbol of solidarity.
"I'm not Jewish but I have a sense of humor," Xeni Jardin, a journalist and editor at Boing Boing, told CNNMoney.
Correction: An earlier version of this story mischaracterized a tweet about the meaning of the parentheses around Jewish names online.