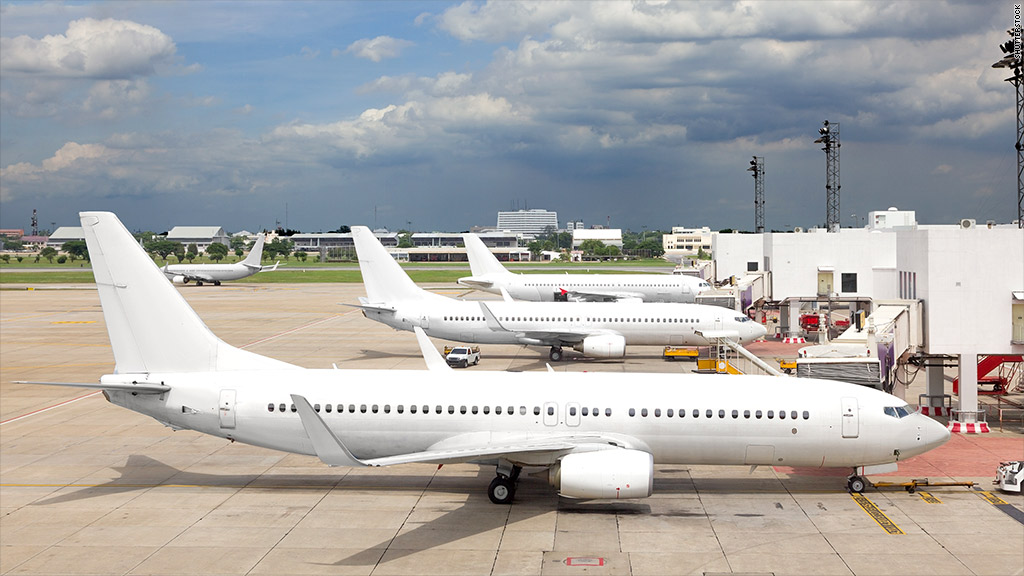 American Airlines wants to improve Internet access on its planes. The goal is to make it as speedy as it is for most people at home.
The world's largest airline signed a deal with ViaSat, a satellite Internet provider, to provide high speed service to 100 of its newest planes, the 737 MAX. Boeing is due to start delivering the new jets to American next year.
ViaStat (VSAT) already provides service to United (UAL), JetBlue (JBLU) and Virgin America (VA). Its higher speed allows better video streaming on services such as Netflix (NFLX) and Amazon (AMZN).
American (AAL) also reached a deal with Gogo (GOGO) to upgrade inflight Internet service on 140 of the jets on which GoGo now provides service. The new Gogo service, known as 2Ku, is a satellite service, as opposed to GoGo's existing ground-based service. That will mean faster download speeds, and will also allow the service to continue when the plane is over the ocean. Currently, Gogo cuts out soon after a plane starts crossing open water. The new 2Ku, will be available on American's mainline jets. Only about 300 smaller regional jets will continue to have the previous generation Gogo service.
Related: Delta is making all in-flight entertainment free
American also said it's taking bids to provide satellite Internet service for about 400 of its planes that now have the ground-based Gogo service. There are expected to be several bidders, including ViaSat and Gogo. Some of its widebody jets, which have a service provided by Panasonic, are also being upgraded to Panasonic's own satellite service. All told, more than 800 jets will have satellite service by the time the fleet upgrades are complete.
American sued Gogo earlier this year, arguing that it wanted to shift to ViaSat. But American dropped the suit soon after filing as it negotiated services with both Gogo and ViaStat.