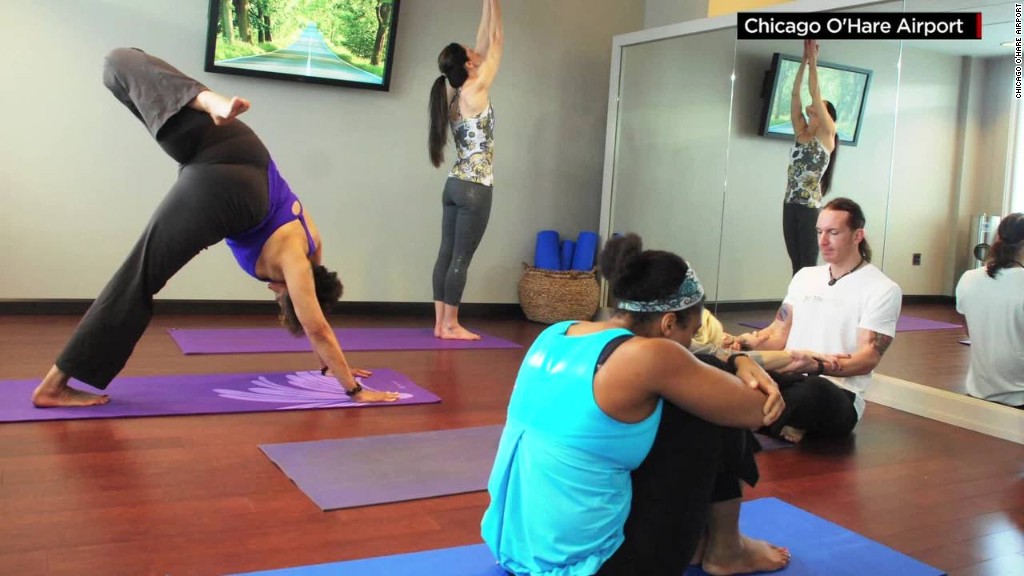 Yoga apparel maker lululemon is having a pretty good year. The stock is up nearly 30%. And analysts are expecting it will report a sales increase of 15% from a year ago when it announces its first quarter results on Wednesday.
But that apparently isn't enough to satisfy lululemon (LULU) founder and former chairman Chip Wilson. In a recent open letter to shareholders, Wilson said that "lululemon has lost its way and I believe a call to action is needed."
Wilson argued that the company is falling behind competitors and that current management "cannot continue to cede the market opportunity we created to Under Armour and Nike."
He noted that even though lululemon's stock has rallied this year, it has lagged Nike (NKE) and Under Armour (UA) since December 2013.
That's when current CEO Lauren Potdevin joined lululemon following the surprise departure of Christine Day earlier that year.
Wilson added that he asked the board for permission to speak at lululemon's annual shareholder meeting, but that the company turned him down. In an unusual move, lululemon's meeting was held entirely via webcast on June 2.
Related: Meet lululemon's newest competitor -- Beyoncé
Despite the company's recent comeback, Lululemon has had its share of problems in the past few years.
They began with a recall of some of the company's black pants in March 2013 after it became painfully clear to some customers that they were a little too revealing on the bottom.
The recall hurt sales and profits. And the stock is still trading about 20% below its peak price from the summer of 2013.
Making matters worse, Wilson insulted customers in November 2013 when he said in a television interview on Bloomberg that one reason for the see-through pants was that "they don't work for certain women's bodies."
Wilson didn't stop there.
In the same interview, he did the yoga pose known as inserting a foot into one's mouth by suggesting the problems were due to the "rubbing through the thighs" -- a comment interpreted as his way of saying some customers were too fat to wear the pants.
Wilson later resigned. But he then engaged in a war of words with lululemon's board and threatened to wage a shareholder proxy fight for control of the company. He eventually agreed to sell a big chunk of his stock and abandon his proxy battle plans.
But now he's back. And it will be hard to ignore him. Wilson says he still owns 14.2% of the company.
Related: Another lululemon wardrobe malfunction
That makes him one of the largest shareholders, just behind private equity firm Advent International (which bought half of Wilson's stake in 2014) and mutual fund giant Fidelity, according to figures from FactSet Research.
Wilson also correctly points out that profit growth has lagged the increases in sales -- a potentially troubling sign. To that end, the company is expected to report a decrease in earnings per share of nearly 10% from a year ago on Wednesday.
So will lululemon be able to fend off a hostile Wilson? He is also calling for a change in how the company elects its board -- which currently is on a staggered basis.
Only three members of lululemon's board are up for election at any current time, which makes it more difficult for investors to change the makeup of the board if they are truly dissatisfied with it.
The company pointed out in an emailed statement that "Wilson has had no involvement with lululemon since stepping down as chairman of the board in May 2014 and from the board of directors in February 2015."
Lululemon stressed that it has the right board of directors and leadership in place to "remain focused on our commitment to inspiring our guests in their sweaty pursuits."
Guess that gives a new meaning to the term sweat equity. Hopefully for lululemon shareholders, they'll avoid the blood and tears that often come with the sweat.