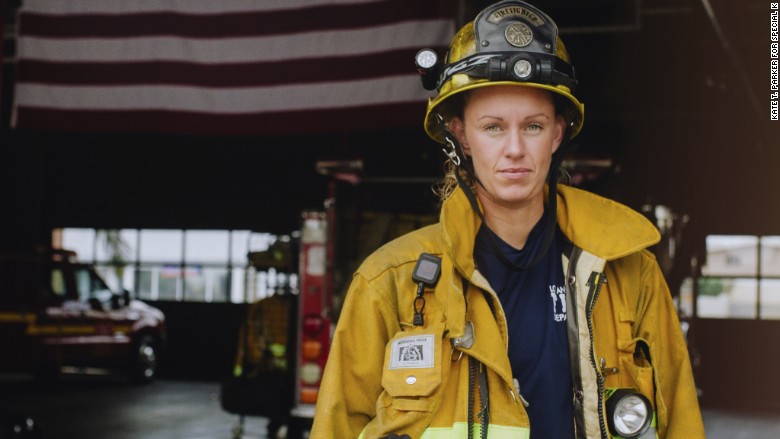 Firefighter Erin Regan is used to being the only woman on the job.
It doesn't bother her. But it is a constant reminder that firefighting is still an overwhelmingly male-dominated profession.
There are over 1.1 million firefighters in the United States. Only 7% are women, according to the National Fire Protection Association.
"I realize that firefighting isn't for every girl, but most girls never even consider it to be a possibility," said Regan, who is one of 38 female firefighters out of 4,000 employed by the L.A. County Fire Department. "I want to change that."
Regan has been a firefighter for eight years, and last year, she and a few other female firefighters in her department pioneered a program called "Girls Fire Camp."
Related: It's a man's world? Not to these women
It was a one-day event for girls aged 14 to 18. 50 girls participated in the event: They shadowed Regan and her colleagues around their stations, performed workouts similar to theirs, watched training videos and learned about the equipment.
"Our department had never done something like this before. We felt it was time," she said.
"It wasn't a recruiting effort at all. We just wanted it to be a good education in possibility," said Regan, 36. "They needed to see that you could be girl and still do this."
Piggybacking off the success of the camp, Regan wanted to step up her effort, this time reaching out to girls who potentially could be recruited.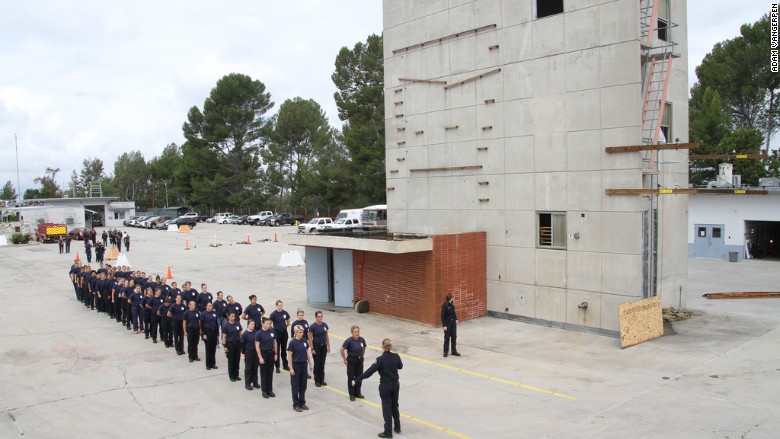 Working with the department, she helped launch a second program called the Women's Fire Prep Academy, led by female firefighters in Los Angeles.
The eight-week program held classes twice a month and targeted girls 18 and older who had graduated high school.
More than 100 girls showed up on the first day and 60 were accepted. "I was ecstatic," said Regan, who received $10,000 from Kellogg's (K) to support the program.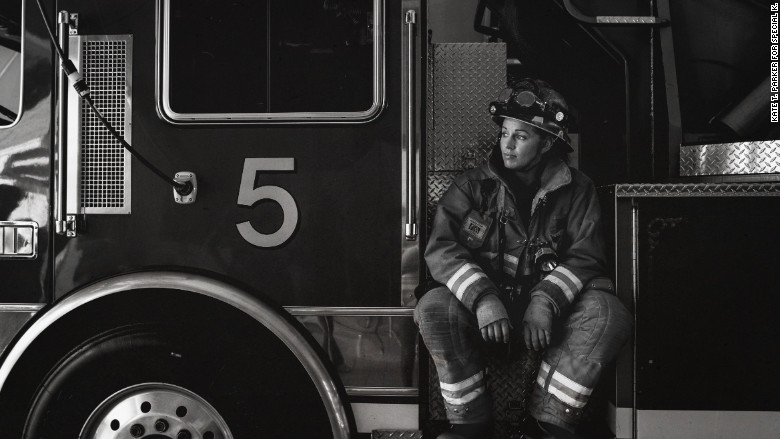 The girls participated in 4 to 5 hours of rigorous training sessions designed to help prepare for the formal testing process to become a firefighter. Last month, 50 women graduated from the inaugural class.
Regan is optimistic that the graduates will eventually push ahead with plans to become firefighters.
"We shouldn't hire more women just to increase their percentages in the ranks," she said. "But in general, it is important to grow a more diverse workforce to support the longevity and progress of women on firefighting."
Related: She created her plastic toilet to save lives
Firefighting wasn't a childhood ambition of Regan's. She majored in art and graphic design in college and then became a professional soccer player. But public service was a family affair.
"My grandmother was the first female police officer in her department," said Regan. "She had to wear a skirt and carry her gun in her handbag." And her mother was a police dispatcher.
She left soccer in 2003 and seriously considered becoming a firefighter.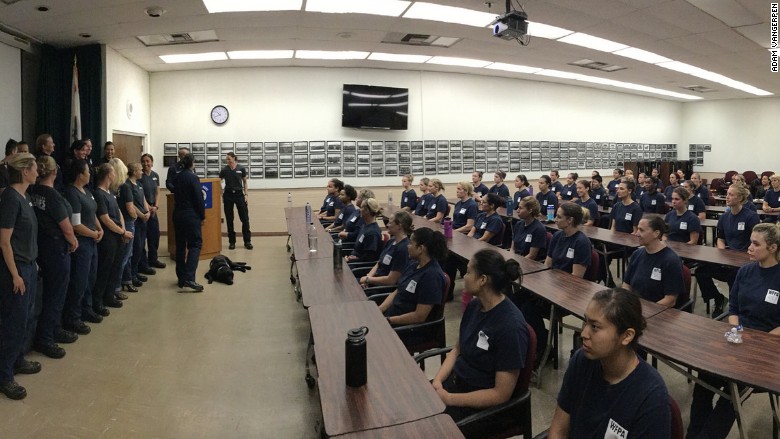 "My family and friends suggested that my background as an athlete would help," she said.
Five years later, she was accepted into the fire academy for L.A. County. It was a class of 40 recruits, with only 4 women.
"There are just so few of us. But the guys treat me as an equal because they know I have worked as hard as they have to get here," she said.
On any given day, Regan, who weighs 150 pounds, is carrying as much as 100 pounds of gear.
"Firefighting is a calling. It shouldn't be limited to a person's gender," she said. "I'll never become rich doing this. But I'm serving people and maybe saving lives."