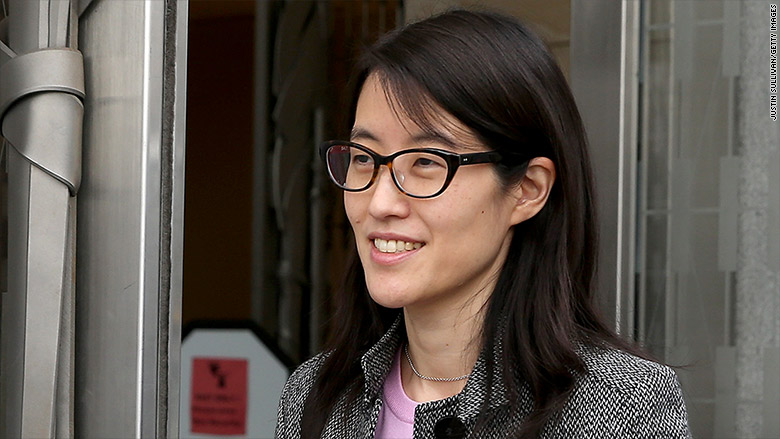 Ellen Pao's second act is tackling bias in Silicon Valley.
First she helped launch Project Include, a non-profit that helps companies hire more diverse workforces. Now she's coming out with a book called "Reset" about her experiences as a woman of color in Silicon Valley.
The book will be released by Spiegel & Grau, an imprint of Penguin Random House publishing. In a release announcing the acquisition, it describes the book as "a fearless first-person account exposing the toxic culture that pervades the tech industry."
Related: These tech activists have a plan to improve diversity
It's been over a year since Pao's highly publicized gender bias case against her former employer, VC firm Kleiner Perkins Caufield and Byers, came to a close. A jury sided with Kleiner Perkins, but the ordeal had already brought significant attention to discrimination in Silicon Valley.
After Kleiner, Pao worked at the Reddit for two years and served as its interim CEO for eight months. She stepped down after an internal upheaval and call for her ouster by some members of the Reddit community.
Last month, Pao and a number of well-known women tech activists, including Tracy Chou and Slack's Erica Baker, teamed up to launch the non-profit Project Include. A combination of a detailed guide and consulting project, Project Include aims to help startups improve their diversity numbers.
Related: Ellen Pao on sexism: 'We have made meaningful progress'
At the time, Pao said she was spending much of her time working on a book about her own experience and diversity in tech.
"[I] am excited to be sharing my thoughts and experiences ... to help people understand what diversity in tech looks like today," Pao told CNNMoney about the book last month.