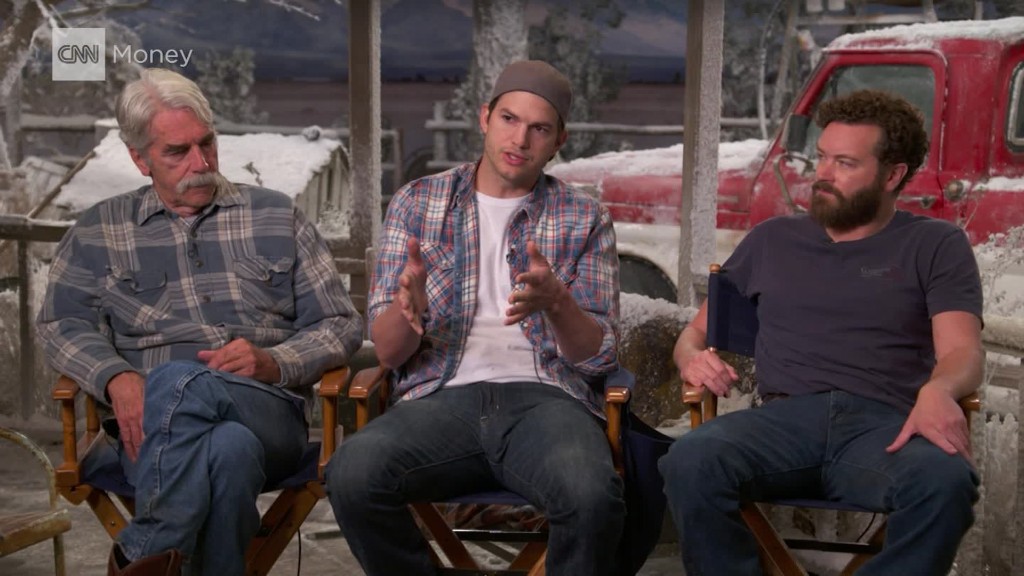 Netflix has made a name for itself by allowing users to spend hours (and sometimes days) binge-watching their favorite shows.
Now the streaming video on demand company has shared some insights about which shows are the most often watched in a marathon fashion.
Netflix (NFLX) found that on average, viewers watch two hours and 10 minutes a day of a series in order to complete a season. It examined the viewing habits related to 100 shows across 190 countries.
The company found that science fiction, horror, and thriller series like "Sense8," "The Walking Dead," and "Breaking Bad" were "devoured" on its "binge scale." This means that viewers watched more than two hours a day to finish.
Related: Netflix rebounds on merger rumors and Disney deal
On the other hand, comedies, political dramas, and historical dramas are shows that viewers tend to "savor," watching less than two hours a time. Examples include "Arrested Development," "House of Cards," and "Mad Men."
In the middle were series like "Daredevil," "Better Call Saul," and "Orange is the New Black."
Netflix doesn't release its viewership numbers the way traditional TV has for years, and its binge watching index doesn't necessarily indicate how popular a show is.
Netflix's top secret viewership has been a point of contention for the company's competitors, and sometimes its partners, in the TV industry.
Things boiled over in January when NBC research chief Alan Wurtzel hired an outside tech firm to examine Netflix's ratings and presented them at a press event.
Ted Sarandos, Netflix's chief content officer, responded to the numbers by calling them "remarkably inaccurate data."