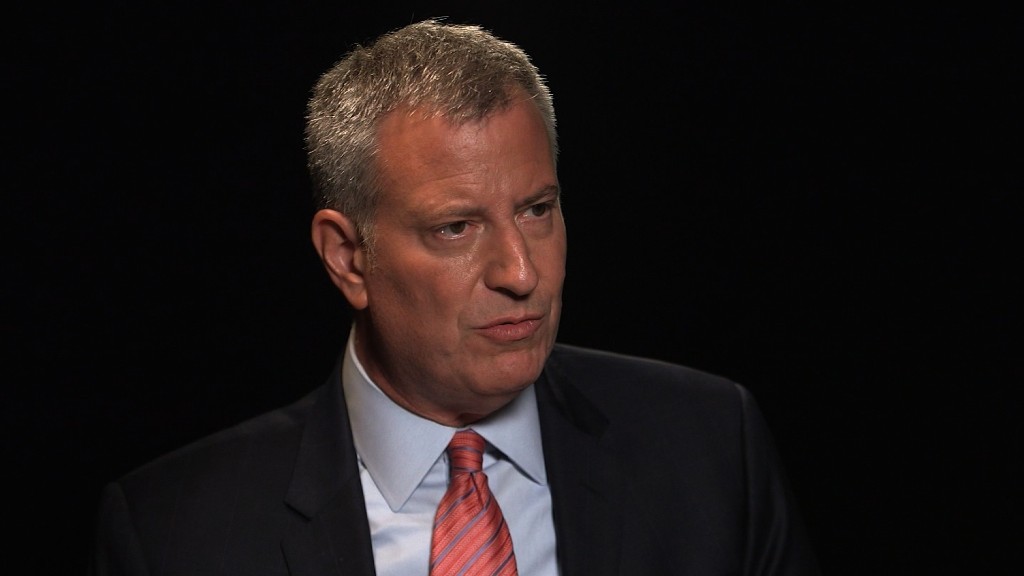 Our nation hit two significant milestones in the last two years: for the first time, the majority of U.S. public school students and the majority of U.S. children under the age of five are of color.
Unfortunately, as our country and classrooms become more diverse, the diversity of our national teaching corps has failed to keep up. Finding ways to close this gap is crucial to the lives of young students of color -- and to broader classroom environments that are made stronger by diversity.
In New York City, where more than 85% of students are black, Latino or Asian, fewer than 40% of teachers share these racial and ethnic backgrounds. And this disparity becomes even worse when it includes gender: boys of color in New York City make up 43% of our public school population, yet only 8% of our teachers are men of color.
Ensuring that our teaching workforce reflects the diversity of our city and the student population we serve has become one of our city's top education priorities.
Related: How Detroit plans to help the city's black youth succeed
As a community supporting The White House's My Brother's Keeper challenge, and through our NYC Men Teach initiative, our city is working to eliminate the disparities that adversely affect young students of color.
Our first goal is to recruit and retain 1,000 men of color in the next two years to teach our public school children. By providing role models who can help mentor these teachers, NYC Men Teach is poised to improve the lives of boys of color by investing in the personal and professional success of men of color.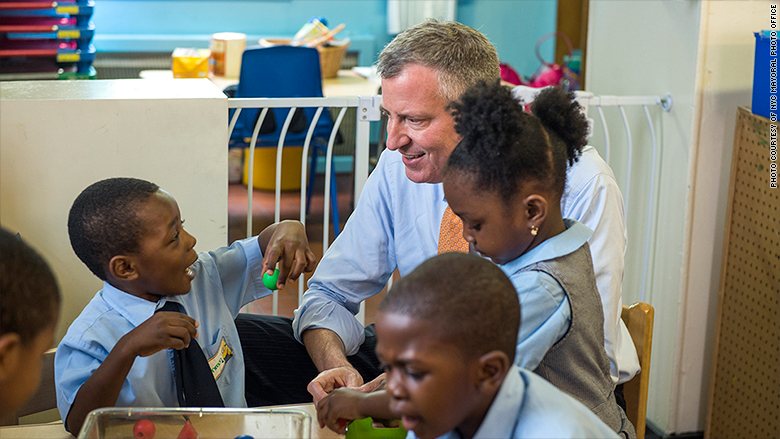 The program provides increased professional development support to incoming teachers through topical workshops and trainings. Each participant in the program will work with teaching peers and a mentor support network to identify and solve challenges they are facing in the classroom. And we're offering recruits a paid summer program to help bridge the difficult income gap too many graduates face between the end of college and the start of their teaching career. Step by step, we're removing barriers to teaching that many men face when beginning their professional lives.
While research shows that a more diverse teaching population improves outcomes for students of color, it can also positively transform the broader school environment. Teachers who share cultural backgrounds with their students can help soothe tense classroom climates, reducing suspension rates and keeping kids in school.
Diverse classrooms can also play a key role in dispelling damaging stereotypes and teach kids to appreciate the differences and contributions of those who do not share their skin color or background.
Related: Jamie Dimon: The 'biggest disgrace' in America
The success of NYC Men Teach and the potential it has to make our city stronger is only possible through a citywide commitment. Our partners in this effort include our city's university system, our teaching fellows program, Teach for America, and my predecessor, Michael Bloomberg, whose Young Men's Initiative has helped inspire this work locally and nationally.
Through this continuity of commitment and combination of personal and professional development, NYC Men Teach participants will be strong leaders for their students in the classroom and even stronger role models for our kids in their communities.
This type of citywide initiative fully harnesses the core of the My Brother's Keeper mission. With NYC Men Teach, the individual and collective success of boys, young men, male teachers of color and our community are inextricably linked. Broader incorporation of men of color in classrooms provides interventions where they are most often needed, and where they can most readily affect the lives of students.
Kids seeing teachers -- role models -- who look like they do won't just make learning more likely, it will provide a valuable potential visual gateway to an important future profession.
Through our alliance with My Brother's Keeper, we are combating racial and economic achievement gaps head on -- starting with the teacher-student relationship.
By bringing more men of color who have a passion for education and a commitment to changing their communities into the teaching profession, we are wisely acknowledging the role diversity plays in strengthening classrooms and shaping the futures of our city's children. If NYC Men Teach is successful, it can serve as a national model in combating the student-teacher racial disparity embedded in so many large cities across the country.
Bill de Blasio is the mayor of New York City. The opinions expressed in this commentary are solely those of the author.