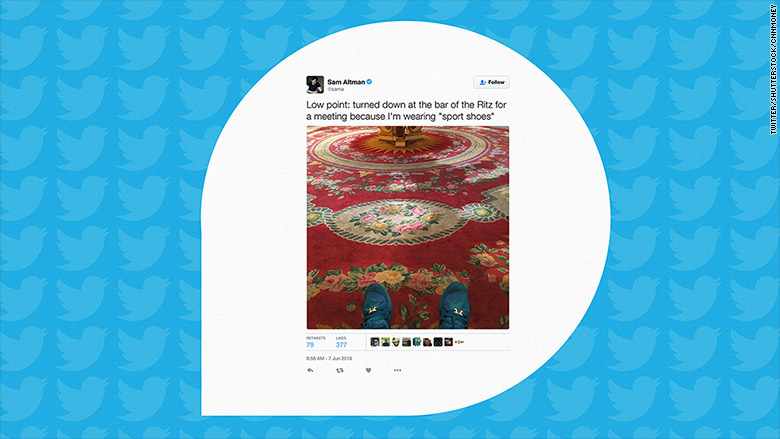 Sir, you're not in Silicon Valley anymore.
Hoodies, tees and sneakers might be the norm in the startup world, but they won't fly at the Ritz London, a Ritz-Carlton partner hotel.
Sam Altman, who heads up Silicon Valley accelerator Y Combinator, learned this the hard way when he was denied entry into the luxury hotel on Tuesday evening because of ... his sneakers.
Altman had just wrapped up a talk at the Royal Institution and was heading to a business meeting at a bar inside the hotel.
Upon arrival, a man at the hotel "very politely" told him he couldn't go in with sports shoes as its against the Ritz London's policies.
Altman said he was wearing a typical outfit: jeans, a cashmere hoodie and "pretty cool" blue trainers.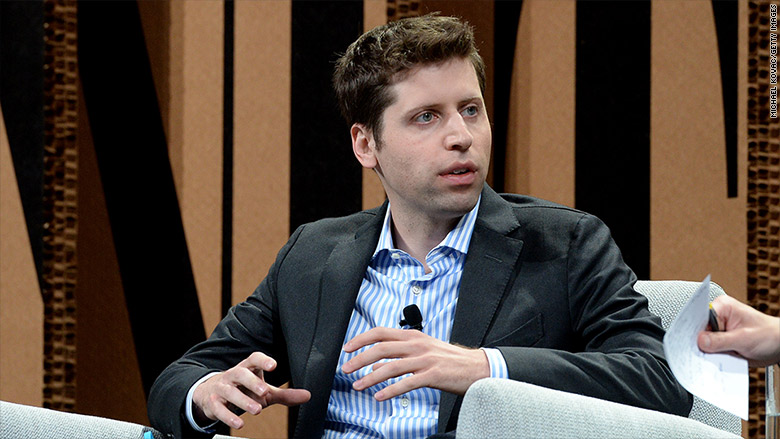 "I totally respect their ability to have a dress code," he told CNNMoney via text message, noting that it was nice to not get any type of special treatment. "We walked across the street to a coffee place. All good. Though I will say, my shoes were cooler than anyone else's there."
Altman tweeted about the incident, jokingly calling it a low point of his London trip.
The Ritz-Carlton took to Twitter to respond to Altman, asking him to email them to discuss it further.
He made light of it on Thursday, adding that while the incident was funny, the topic is unimportant. What actually annoyed him on his trip? "The cookie warnings on all the websites [in Europe]."
He said that the younger set tends to be more into street shoes than dress shoes, one reason that Y Combinator has backed startups like Flip, a platform for buying and selling sneakers, and Restocks, which notifies you about inventory updates on your favorite fashion brands.
Related: Why some Oakland residents won't have to worry about rent
As for Y Combinator, Altman said that people wearing all types of shoes -- dress or otherwise -- are permitted into its offices.
Correction: An earlier version of this story misstated the name of the hotel.