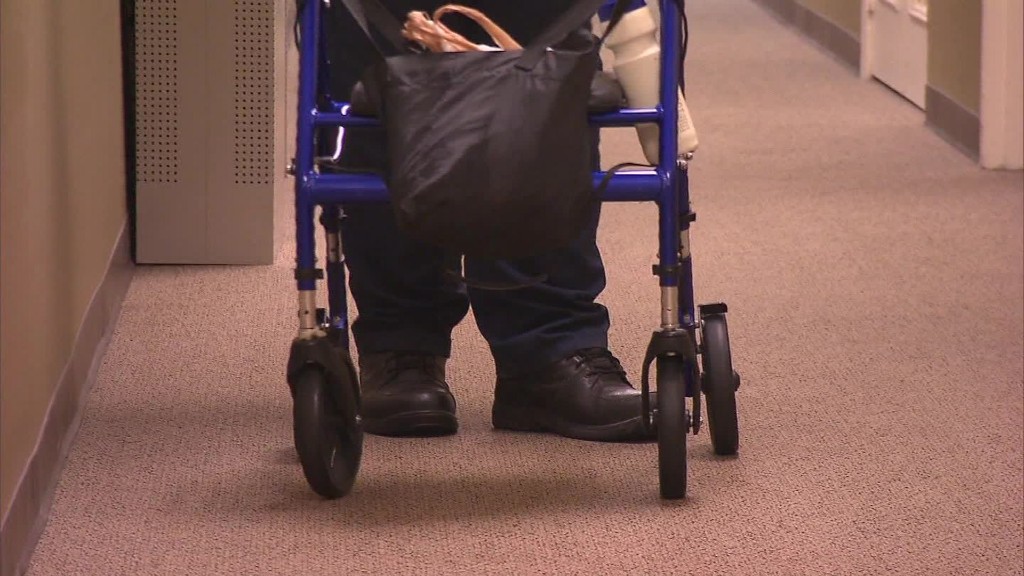 If you've ever thought to yourself, "Hey, people are getting older and fatter even though they are trying to eat healthier and hit the gym," then Janus has four new ETFs for you.
Janus launched the The Long-Term Care, Health and Fitness, Organics and Obesity exchange-traded funds on Thursday. None of the funds are actively managed. They all track indexes.
The ticker symbols may be just a little too cute (and possibly insulting to some) -- OLD, FITS, ORG and SLIM. But they are all based on legitimate trends.
"Changes in demographics and lifestyle are altering the investment landscape," said Nick Cherney, senior vice president and head of exchange traded products for Janus Capital Group in a release.
So what would you be buying if you invested in these ETFs?
The top holdings in the OLD ETF are mostly real estate companies that own senior living centers and hosptials. And just two stocks -- Ventas (VTR) and Welltower (HCN) -- make up more than 40% of the portfolio.
The FITS ETF predictably owns all the sneaker and athletic apparel giants. Nike (NKE), lululemon (LULU), Adidas (ADDYY), Foot Locker (FL) and Under Armour (UA) are among the top 10 holdings. So is nutritional supplements company Herbalife (HLF). (Sorry, Bill Ackman!)
The ORG ETF is basically the same thing as investing in Whole Foods (WFM). The grocery giant makes up nearly 25% of the portfolio. Organic food companies United Natural Foods (UNFI) and Hain Celestial (HAIN) are also top holdings.
And the SLIM ETF invests in diabetes drug maker Novo Nordisk (NONOF), glucose monitor DexCom (DXCM), dialysis treatment center owners Fresenius (FMCQF) and DaVita (DVA) ... as well as Herbalife. (Sorry again, Bill Ackman!)
So should investors buy these ETFs? Be careful. They are a little gimmicky. At the opposite end of the spectrum from OLD is a new ETF for Millennials, for example. There are also ETFs just for smartphone stocks, social media companies and video games.
But if you believe in these somewhat opposite trends (we're older and sicker but eating better and working out more) then you might be better off just buying the top stocks in the four funds ... or a broader health care fund.
Heck, you could even just invest in an S&P 500 index fund, which owns many of the leading companies in these four subsectors of the market.