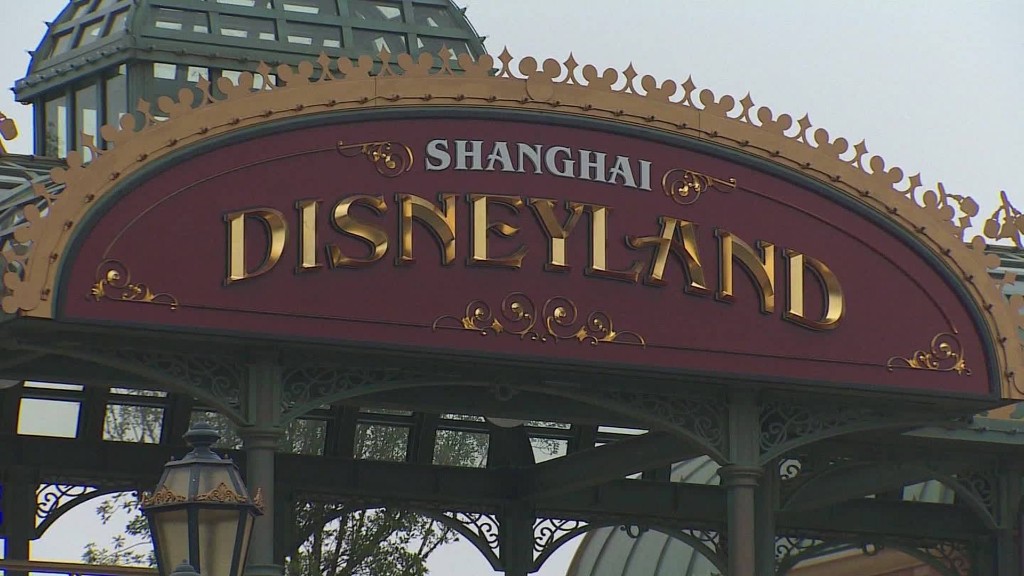 China is still a place where dreams can come true, at least for Disney.
CEO Bob Iger said doing business in China is tough, but the potential rewards remain compelling.
"It's a challenging market, no question about it," Iger told CNNMoney in an interview Thursday. "We still believe even with what's happened recently and with those challenges that we still have a great opportunity to grow."
The media and entertainment giant is officially opening a huge new resort in Shanghai -- its first in mainland China -- next week. Amid the preparations, the company has had to deal with the sudden shutdown of a digital content service and public attacks from a big Chinese rival.
Related: Banned! 10 things you won't find in China
Disney is not alone in finding it hard going. Western companies have complained recently of an "increasingly hostile" business environment in China's slowing economy.
"We're aware of the realities of this market place whether it's culturally related or whether it's regulatory related," Iger said.
Wang Jianlin, a billionaire real estate and entertainment mogul, said last month that his company, Dalian Wanda Group, would aim to stop Disney from being profitable in China over the next 10 to 20 years, suggesting the American firm "really shouldn't have come to China."
Iger shrugged off the remarks and said they wouldn't hurt Disney's grand plans for its $5.5 billion Shanghai resort.
"I guess we're surprised a bit because we do business with that company [Dalian Wanda] and I must say mildly amused as well at the nature of the statements and the manner in which they were worded," he said. "But immaterial to us in terms of our confidence in this business."
Related: Disney characters seen at Chinese tycoon's theme park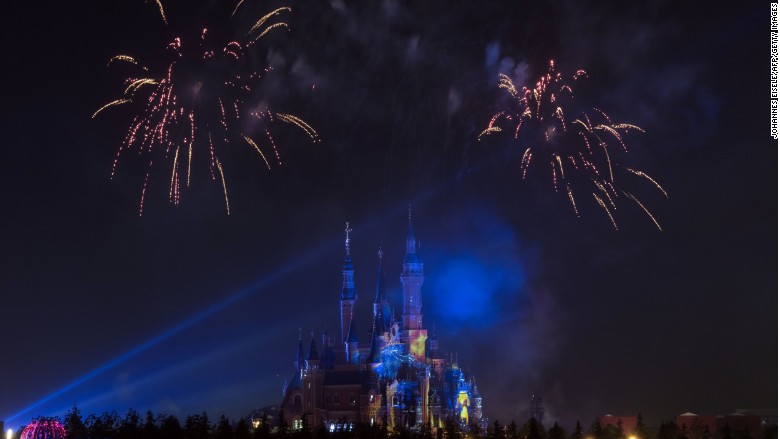 Wanda recently opened its own giant entertainment complex -- featuring a theme park, hotels and shopping areas -- in a city roughly 350 miles southwest of Shanghai. It's planning to open 15 more such projects in China by 2020.
Iger says he's confident that Disney's famed characters and decades of experience in the theme park business will set its Shanghai resort apart.
"We are convinced that the investment in this product in this market is more than justifiable and will deliver great returns to this company for years ahead, regardless of what anyone else thinks or the level of competition."
Other parts of Disney's business in China have faced difficulties, though. DisneyLife, the company's streaming video service in China operated with tech giant Alibaba, was recently shut down after just five months in operation.
Iger acknowledged the regulatory challenges in China, noting that one of the reasons Disney decided to build the Shanghai theme park was because it couldn't launch a TV channel in the country.
But he also pointed to the Chinese movie market -- which is expected to overtake the U.S. in the coming years as the biggest in the world -- as an example where there's huge scope for growth.
Related: Critics hate the 'Warcraft' movie, but China loves it
"As we look at our global movie business and strategy, China is now a critical market," he said.
China strictly controls how many foreign movies can be released in the country each year, but restrictions like that aren't putting Iger off.
"Nothing that's happened in the recent past has deterred us in terms of our interest in the market, our ambition in the market and our resolve to grow here successfully," he said.