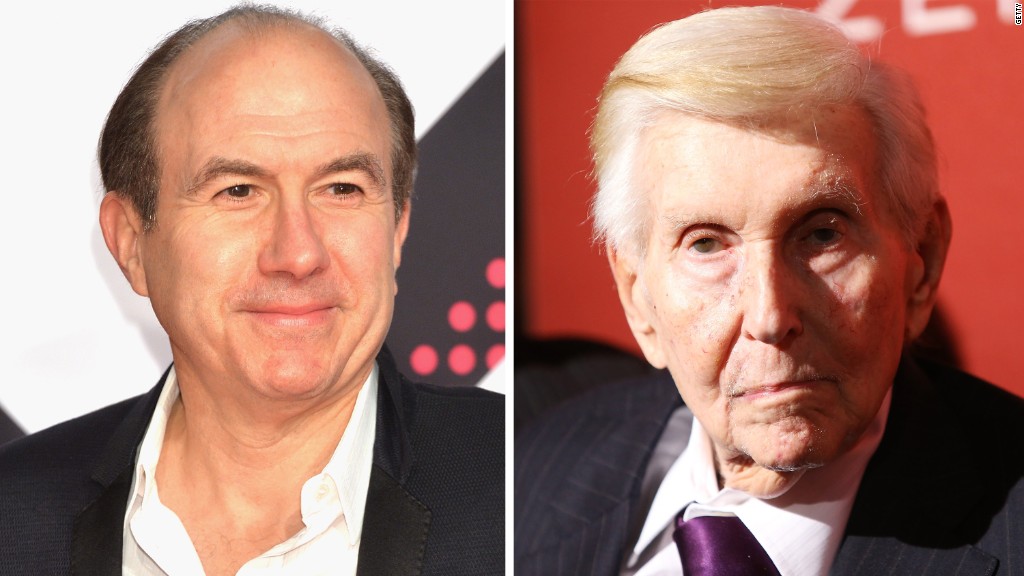 An ongoing legal drama and opposition from Sumner Redstone's representatives won't stop Viacom from moving forward with its plans to sell a stake in Paramount Pictures.
Viacom CEO Philippe Dauman told investors on Thursday that the company is still pursuing a deal, which he said could add $10 a share to the company's stock price.
But Dauman conceded that his original goal to complete the sale by the end of the month is now off the table.
"Naturally, recent events have slowed down the process," Dauman said at Gabelli & Co.'s annual Movie & Entertainment Conference. "Our original target of the end of June is going to slip. We are going to continue to explore the potential for unlocking value with select partners with strategic value."
Related: Viacom CEO calls for 'immediate medical examination' of Sumner Redstone
A spokesperson for Redstone did not immediately respond to a request for comment.
Dauman was forced to scrap his timetable for a deal after Redstone's National Amusements, which owns 80% of Viacom's voting stock, changed its bylaws this week to require full approval from the Viacom board before selling any stake in Paramount.
A Viacom spokesperson decried the move as "illegitimate" and "completely at odds with good corporate governance."
It was only the latest episode in a contentious legal battle engulfing Redstone's mutli-billion dollar empire.
Dauman and Viacom board member George Abrams filed a lawsuit last month challenging their removal from the trust that will control Viacom and CBS once Redstone dies or is incapacitated.
Related: Viacom hearing: 22 lawyers and no ruling
The two plaintiffs alleged that their ouster was driven by Redstone's daughter, Shari, who they accuse of manipulating her 93-year-old father.
Dauman and Abrams filed a motion to expedite the lawsuit, while also requesting an immediate medical examination to determine the elder Redstone's mental competence.
Redstone's representatives claim that he does have the capacity to oversee the business operations, and that the removal of Dauman and Abrams from the trust was strictly performance-based.
At a hearing in suburban Boston earlier this week, an attorney for Redstone said the two executives were booted from the trust partly because of Viacom's determination to sell Paramount.
The attorney, Robert Klieger, told the court that Redstone asked him personally to tell the Viacom board not to go through with a Paramount sale.