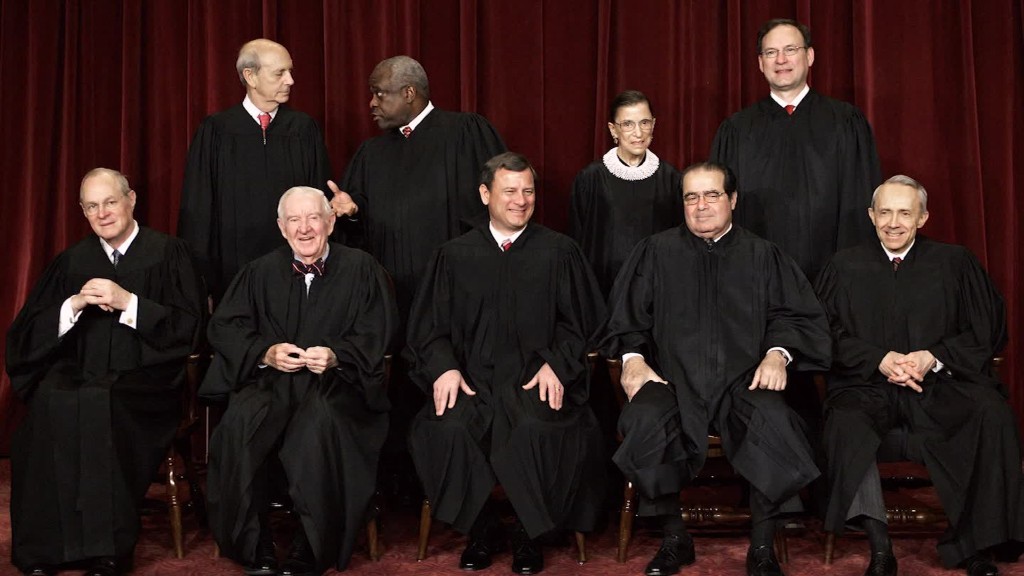 Attorneys General from 21 states are suing Delaware, arguing that the state that is wrongly hanging onto at least $150 million in uncashed checks that should be going to other states.
At issue are checks such as money orders, travelers' checks and cashier checks that must be paid before the check is issued. When those checks are never collected or cashed the recipient, the value of the check is considered unclaimed funds. The suit says that Delaware is wrongly forcing financial services firms that are incorporated in the state turn these funds over to Delaware.
Besides MoneyGram (MGI), which is mentioned in the suit, Delaware is the corporate home to the nation's largest commercial banks, such as JPMorgan Chase (JPM), Citigroup (C) and Bank of America (BAC), as well as national financial services firms such as Western Union (WU), Visa (V) and MasterCard (MA).
The suit argues that there is a 42-year old federal law which requires that unclaimed funds go to the state where the check was purchased, not to the financial firm's corporate home state. It charges that Delaware has been improperly collecting the money for at least several years.
"This practice not only violates federal law but it's wrong and unfair," said Texas Attorney General Ken Paxton, who announced the suit in front of the U.S. Supreme Court. "The bottom line is simple: Delaware is ignoring federal law for financial gain."
Texas and Arkansas are taking the lead in the case. The other states that joined the suit are Alabama, Arizona, Colorado, Florida, Idaho, Indiana, Kansas, Kentucky, Louisiana, Michigan, Montana, Nebraska, Nevada, North Dakota, Ohio, Oklahoma, South Carolina, Utah and West Virginia.
The Delaware Treasury Department did not immediately respond to a request for comment on the suit.
The suit was filed with the Supreme Court. Typically suits are filed with lower courts and work their up to the nation's highest court. But suits between the state governments can be filed in the Supreme Court itself.