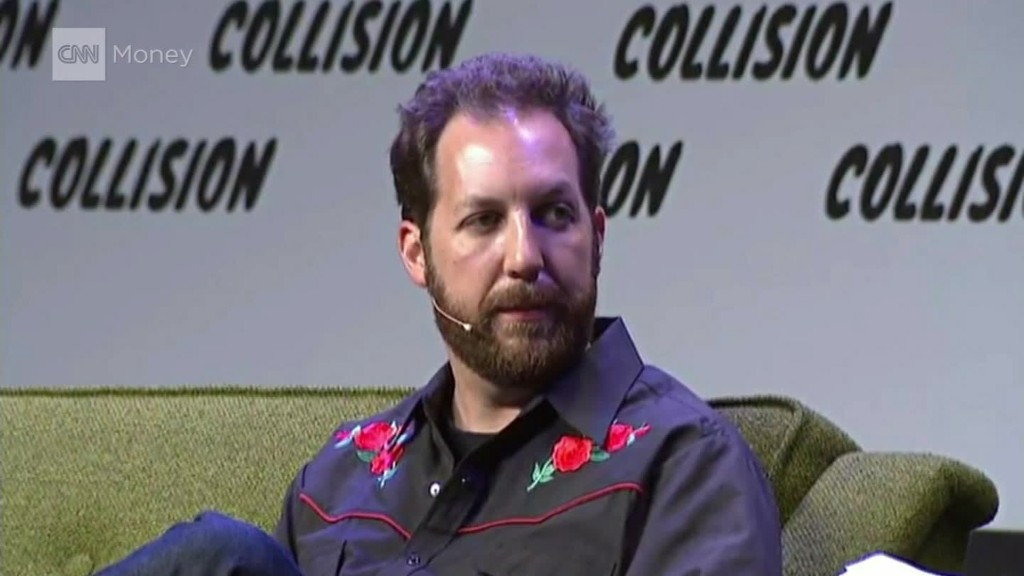 Facebook is about to delete a group of photos on your account that you might have forgotten about -- or not even known were there.
They currently live in the private "Synced" or "Synced from Phone" section of your Facebook photos.
Back in 2012, Facebook launched an optional photo syncing feature that automatically uploaded your phone's photos to a private album. The company wanted to make it easy for you to share those photos online at a later date.
But Facebook began phasing out the feature late last year in order to encourage people to download and use its Moments app.
Facebook (FB) will delete any photos that were previously in a Synced folder unless users download and log into Moments to transfer them before July 7.
Users who don't want to use Moments but want to save their photos can download the files right now on their computer.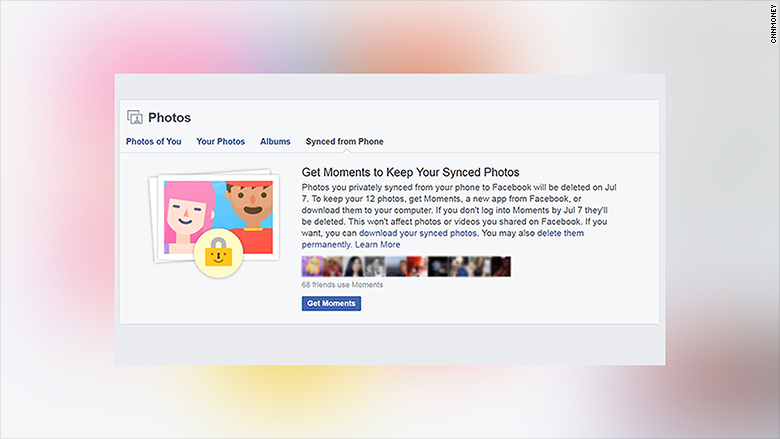 Moments, which launched in June 2015, performs a similar auto-syncing function with a few twists: It scans your mobile photos to identify faces and match them to your Facebook friends. Moments also groups photos by events so that you can share them directly with the people who are tagged.
Related: Facebook will expand its Safety Check feature
Facebook knows that people want more ways to share their lives online, and that it's not always about public posts.
By launching Moments as a separate app to address the need for private sharing, Facebook can ensure it doesn't lose users who might feel intimidated by doing so through the main app. ]