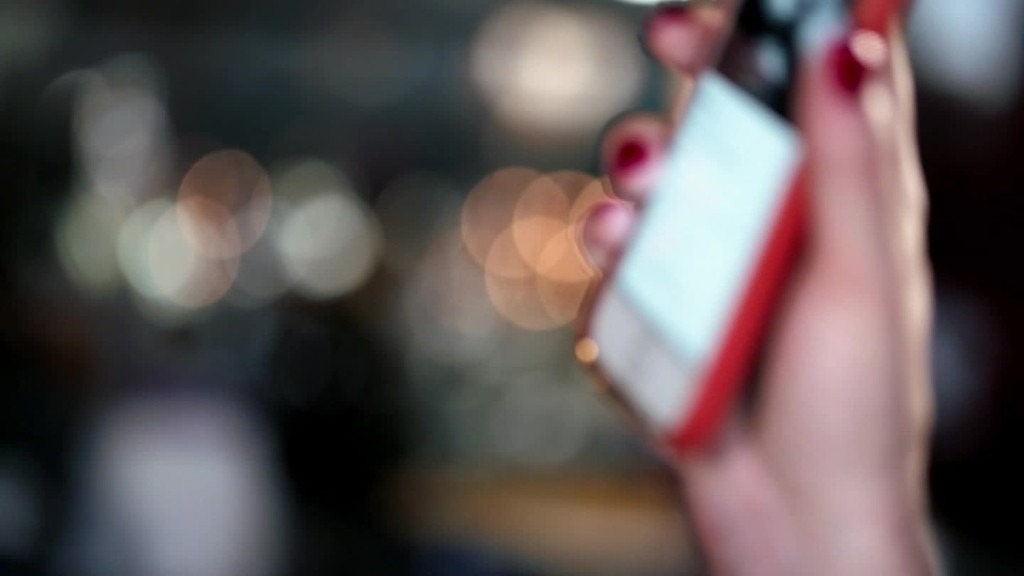 Tinder is blocking kids from using the dating app.
Since its founding in 2012, Tinder had allowed users aged 13 to 17 to use its app for matches within their age group. But next week Tinder is going to be closing down its app for users under the age of 18.
"On a platform that has facilitated over 11 billion connections, we have the responsibility of constantly assessing our different user experiences," said Tinder spokeswoman Rosette Pambakian to CNNMoney. "Consistent with this responsibility, we have decided to discontinue service for under 18 users."
But even as Tinder is nixing minors, the company is expanding to become more inclusive in other ways.
Tinder recently announced that it's expanding its reach to the transgender demographic. The app allows only two gender choices -- male and female -- but Tinder CEO Sean Rad said at the Code Conference last week that he wants to include other gender choices and dating preferences.
The company already promotes gay couples in the "stories" section of its website.