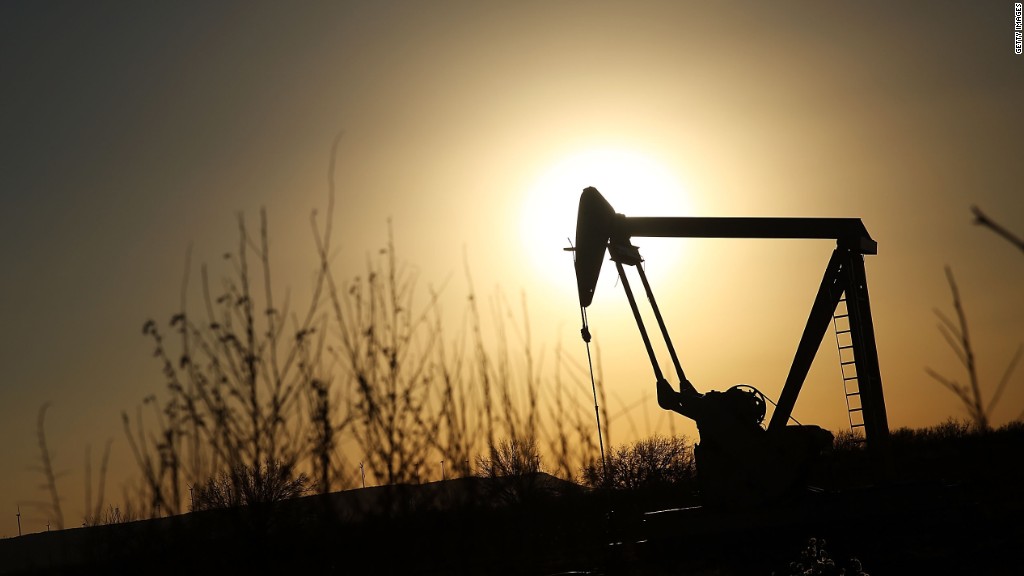 Crude prices have climbed out of the cellar. But in Britain, job losses in the oil industry continue to pile up.
By the end of 2016, low oil prices will have cost the United Kingdom an estimated 120,000 jobs, according to a study commissioned by industry group Oil & Gas UK.
The industry will employ about 8,000 fewer workers at the end of this year compared to 2014, the research found. But the knock-on effect will be much greater, as tens of thousands of jobs supported by the industry vanish.
"The industry has been spending more than it is earning since the oil price slump towards the end of 2014," said Deirdre Michie, chief executive of Oil & Gas UK. "This is not sustainable and companies have been faced with some very difficult decisions."
Jobs linked to Britain's oil industry peaked at roughly 450,000 in the middle of 2014, when Brent crude was trading at double its current price of $50 per barrel. That number is expected to fall to 330,000 this year.
Royal Dutch Shell (RDSA) has cut 12,500 positions globally since the start of 2015, and its most recent wave of reductions included 475 jobs in the U.K. and Ireland. BP (BP) has also announced layoffs.
Related: How much more oil can the Saudis really pump?
While energy companies might not be cheering too hard for $50 crude, that price is roughly double what the commodity was commanding when prices bottomed out in February.
Recent supply disruptions in Nigeria, Canada and Colombia have helped lift prices -- and the spirits of oil producers. The new Saudi energy minister said last week that he expects prices to hit $60 a barrel by the end of the year, and continue rising in 2017.