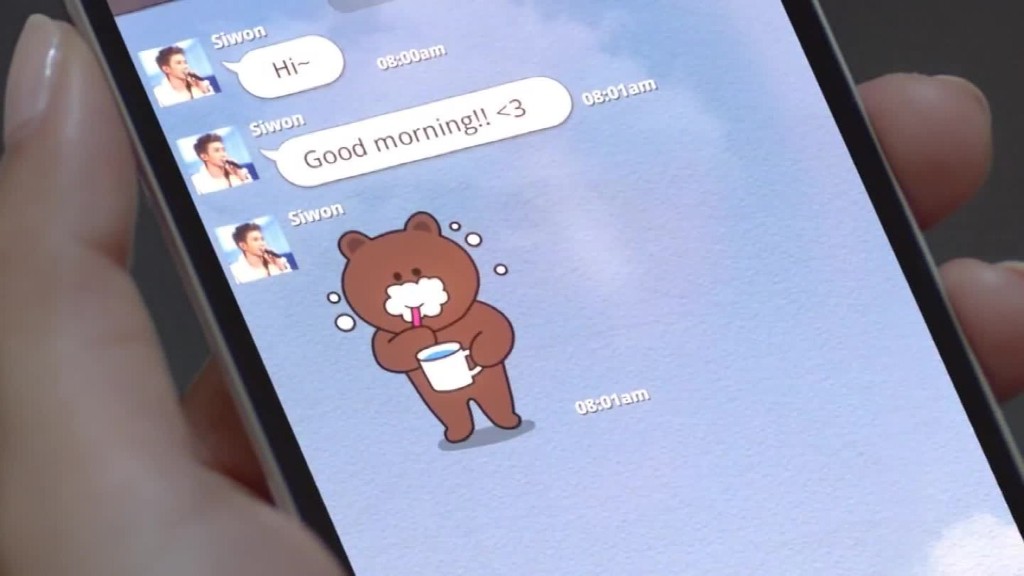 It's been a grim year for tech IPOs so far, but a Japan-based company looks set to brighten the mood.
The popular messaging app operator Line says it's planning to sell shares worth around 113 billion yen ($1.1 billion) in a dual listing in Tokyo and New York next month. The sale could value the company at around 588 billion ($5.5 billion), it said.
That would make it the biggest tech IPO this year by a healthy margin, according to data from Dealogic.
Line said it's seeking to raise the cash in order to "enhance its strong position in Asia and to continue a more active global expansion." It's up against some tough competitors, like Facebook's (FB) WhatsApp and Tencent's (TCEHY) WeChat.
Line, which is a subsidiary of South Korea's Naver Corp., said it had 218 million monthly users at the end of March. Most of those were in its key markets of Japan, Taiwan, Thailand and Indonesia.
The company says it's also gaining users in the Middle East.
Related: No tech firms went public last quarter
This isn't Line's first run at going public. It said it was considering doing so back in 2014 only to end up shelving the plans.
But this time around, it says its listing has been approved by the Tokyo Stock Exchange. And it plans to file documents Friday with the U.S. Securities and Exchange Commission for an IPO on the New York Stock Exchange.
If it goes well, it could provide a big lift to tech IPOs, which have been lagging last year's performance.
According to Dealogic, there have been 76 new tech listings worldwide so far this year, raising about $3 billion. That compares with 114 listings worth a total of $11 billion over the same period in 2015.
-- Yoko Wakatsuki contributed reporting.