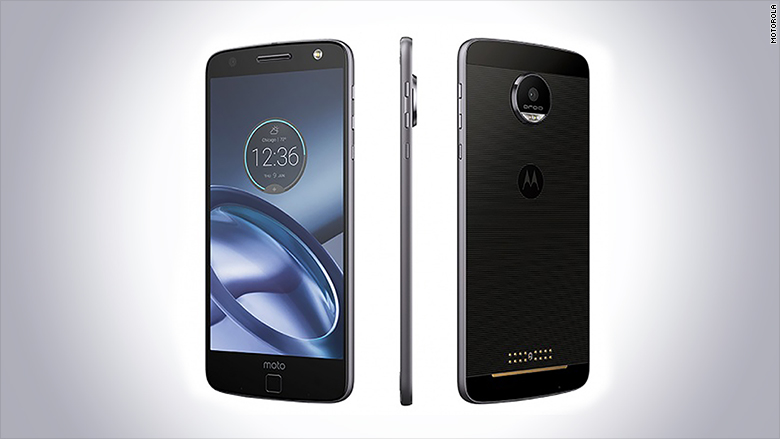 Motorola has taken the headphone jack out of its newest smartphones, making them super slim in the process.
The Moto Z has a 5.5-inch display and is about 30% thinner and lighter than the iPhone 6S Plus.
Lenovo, Motorola's parent company, unveiled the new device on Thursday, calling it "the world's thinnest premium smartphone."
The company also showed off the Moto Z Force, a slightly thicker version of the Moto Z that boasts shatterproof glass.
Both models will be available in the U.S. later this summer on the Verizon (VZ) network in two colors, black and white. No exact date or pricing has been announced yet. The devices will come with a headphone and USB-C port adapter for charging and audio and data transfer.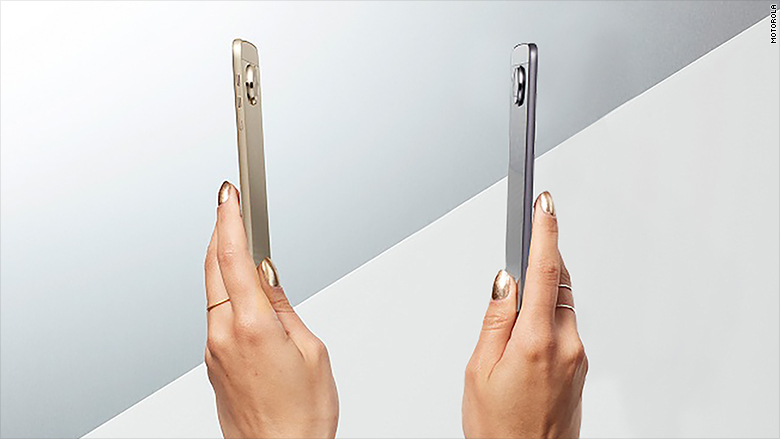 As wireless technology continues to improve, it's possible that many future gadgets will come without any ports.
The headphone jack is just an example of a legacy piece of technology that gadgets just don't need anymore. After all, there are already many types of wireless earbuds and headphones on the market, and several kinds of smartphones with wireless charging capabilities.
Chinese tech company LeEco already launched three phones without a headphone jack. And there is speculation that Apple (AAPL) will release a new iPhone in the next two years that also ditches the audio port.
Related: Samsung unveils cordless earbuds you might actually want to buy
The new Moto Z and Moto Z Force are also examples of another mobile trend: modular phones. Both gadgets can be configured with external accessories to transform into speakers, a mini movie projector, and a huge battery pack.
The LG G5 has mods too, and Google's Project Ara smartphone will launch next year with interchangeable hardware, such as a fitness tracker, health tools, or an e-ink screen.