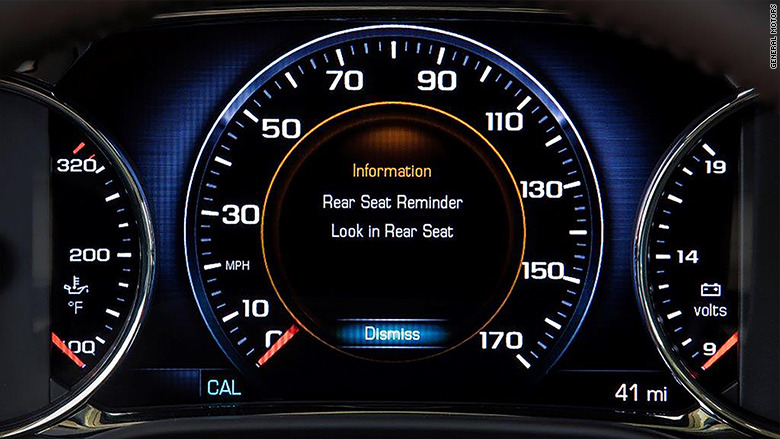 Parents think they would never forget their children, yet in a world filled with distractions, they sometimes do, and with tragic results.
General Motors (GM) is introducing a new feature on the 2017 GMC Acadia to help prevent such tragedies. Much like a seat belt reminder, a warning tone will sound and a reminder to "Look In Rear Seat" will appear in the center of the Acadia's speedometer.
The feature uses the same back door sensors that tell you a door is open when you're driving. If those sensors detect a back door being opened and closed before the driver gets in and starts the car -- or any time while the engine is running -- then the back seat warning is triggered.
The feature is not optional and will be included in all new Acadias, said Tricia Morrow, GM's global safety strategy engineer.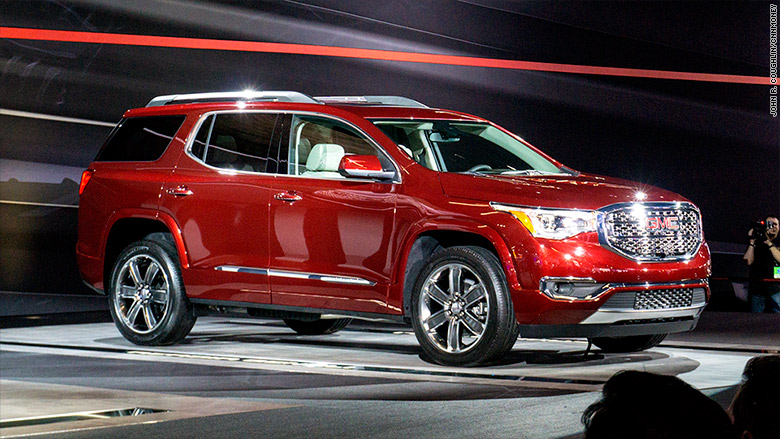 On a hot day, the inside of a car heats up quickly so a small child forgotten in the back seat can very quickly succumb to heatstroke. So far this year, 12 children have died from heatstroke in cars, according to the group NoHeatStroke.org. Last year, 24 children died this way. On average, 37 children have died trapped inside hot cars each year since 1998. The great majority of those were under the age of four.
Of those children, more than half were simply forgotten about by parents or caregivers who had strapped them into a safety seat in the back. It happens especially when the driver has a change from the usual routine, such as a parent who doesn't normally take the child to daycare.
People often forget things in the back seat of a car, Morrow said, so the reminder could be useful in many cases, even those that aren't a matter of life or death.
"Maybe it wasn't a child," she said. "Maybe it was a laptop or a briefcase or maybe your lunch."
But the main impetus in designing the feature was to help children and their parents.
Drivers who don't like the feature will be able to shut it off, but it will be turned on by default when the Acadia leaves the factory.
GM plans to introduce the feature on other four-door GM models in the future, Morrow said.
In the meantime, parents who are carrying small children in the back seat can put a laptop, cell phone or other item they ordinarily need at their destination back there as well, she suggested. That way, when they reach for their laptop or cell phone they'll remember to go look in the back seat.