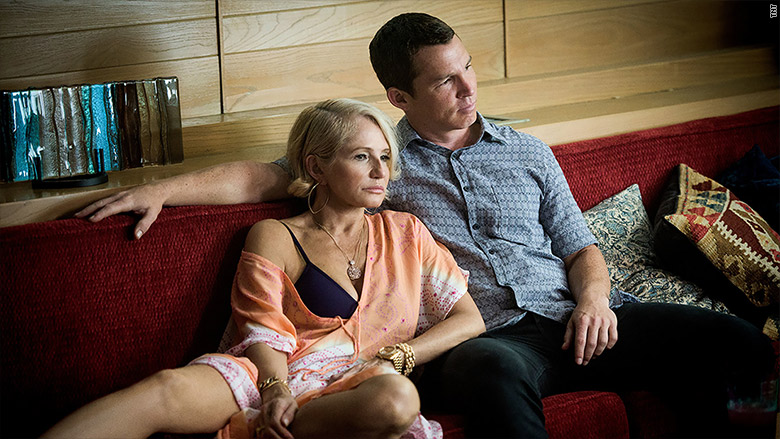 TNT may be known for meat-and-potatoes dramas like "The Closer," but it's vying for a spot among the prestige drama networks alongside cable channels like AMC and FX. The network looks poised to do just that with "Animal Kingdom," perhaps its best show since "Southland."
That connection isn't accidental, since the two shows share the same creative team, including "ER" producer John Wells, Jonathan Lisco and Christopher Chulack.
They've adapted a 2010 Australian film into an almost instantly compelling series, one that should scratch an itch among those still pining for the seedy back alleys "Sons of Anarchy" inhabited.
Indeed, there's almost a direct parallel to that FX show, in terms of tough-as-nails mothers. Here, Ellen Barkin leads the show's ensemble as Smurf, a disconcerting nickname for the matriarch of a criminal enterprise. Moreover, it's a family affair with her four sons, who sit around smoking weed, snorting coke and plotting heists.
All of them are dangerous, but the creepiest and most mercurial is Pope (Shawn Hatosy), fresh out of prison. The ostensible brains of the outfit is the adopted Baz (Scott Speedman), who, like the others, harbors secrets, even from mom.
Related: 'Homeland' is secure for another three seasons
All of this is seen through the eyes of Smurf's 17-year-old grandson, Joshua (Finn Cole), who is forced to take refuge with her when his mother dies of an overdose. Joshua's mom sought to shield him from this life, and given the way his uncles operate, it's not hard to understand why.
TV has no shortage of antiheroes or dramas set in Southern California, where the pretty coastlines and ocean swells coexist with grim reality.
Nevertheless, beginning with its two-hour premiere, "Animal Kingdom" quickly creates an intricate and suspenseful web around these characters. When Smurf says the brothers "play rough," it's the epitome of understatement. With this bunch, even a casual surf outing can abruptly descend into violence.
The one who remains something of a mystery, purposefully, is Joshua. Although he's a bit overwhelmed by his ruthless family, the kid has seen and survived enough to be fairly resourceful. The question is whether he's destined to become Michael Corleone or shark bait.
Either way, "Animal Kingdom" delivers a handsome creative dividend to TNT (which, like CNN, is part of Time Warner (TWX)) in its bid to enter the dramatic big leagues. If the series can maintain the momentum of its early episodes, this looks like a wave worth catching.
"Animal Kingdom" premieres June 14 on TNT.