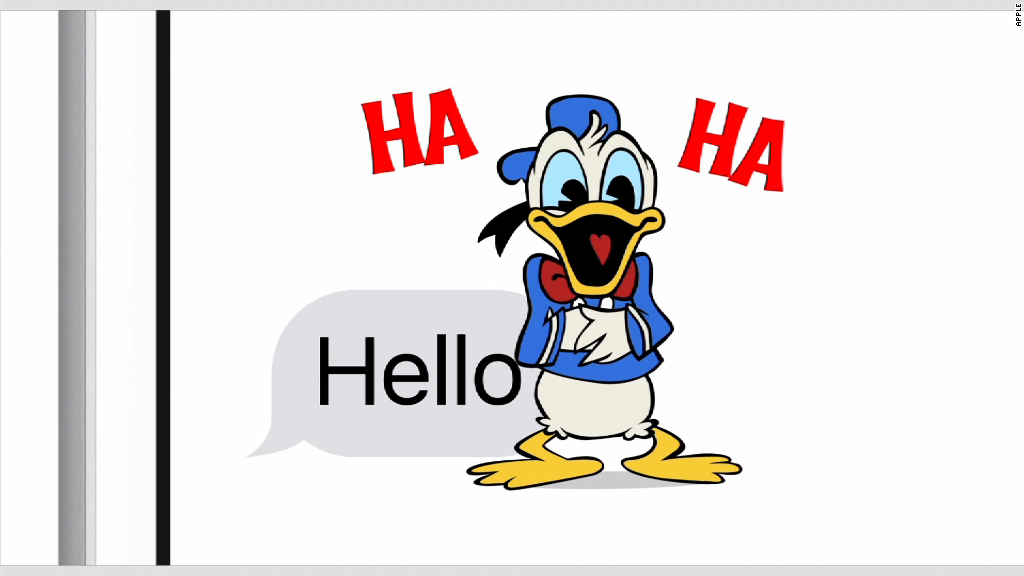 Apple is shaking up its software by opening up more to developers.
On Monday, the company announced a number of new upgrades to its various operating systems that will come to Macs, iPhones, iPads, the Apple TV and Apple Watch later this year.
CEO Tim Cook started the event in San Francisco with a moment of silence for the victims of Sunday's mass shooting in Orlando, Florida. Cook called it a "senseless, unconscionable act of terrorism and hate aimed at dividing and destroying."
"The Apple community is made up from people around the world," said Cook. "We celebrate our diversity, we know that it makes us stronger and moves everyone forward."
Siri opens up and comes to the Mac
A big theme for the day was Apple loosening the reigns on its favorite tools (Siri, Messages, Maps) and letting developers add their own integrations.
After five-years, its finally opening up Siri to developers, a necessary move to keep up with a growing crop of smart assistant competitors. That means you can ask Siri to call an Uber, order food, or send a friend money with third-party apps. It is also finally bringing Siri to the Mac. It's the same Siri from iOS, but can also do fun things like find files and save searches.
Mac OS changes
After 15 years as OS X, Apple's Mac operating system is getting a new name. In the future, it will only answer to macOS, or its latest California-inspired codename, Sierra. The format makes it more consistent with other Apple OS names.
You can unlock a Mac just by wearing your Apple watch, use Apple Pay in a browser, . If you copy a quote on your Mac and want to share it on Snapchat, a new universal clipboard lets you copy and paste between devices.
Messages gets Snapchat-ified
Apple is also opening up its Messages app to developers. Tech companies are investing in messaging apps, with Skype and Facebook Messenger focused on adding features, apps and bots. Apple's Messages will add apps for things like stickers and sending money. If you're trying to order lunch from DoorDash, you can collaborate with co-workers and even pay directly in Messages.
Apple is adding a bunch of its own snapchatty features to Messages. Emojis will appear three-times larger, and when you tap the Emoji button it will automatically highlight words that can be replaced with emoji. Doodle on photos or videos, add splashy animated backgrounds like confetti or fireworks, and make your text grow or shrink with little animations depending on your mood.
As presenter Craig Federici said, "Children of tomorrow will have no understanding of the English language."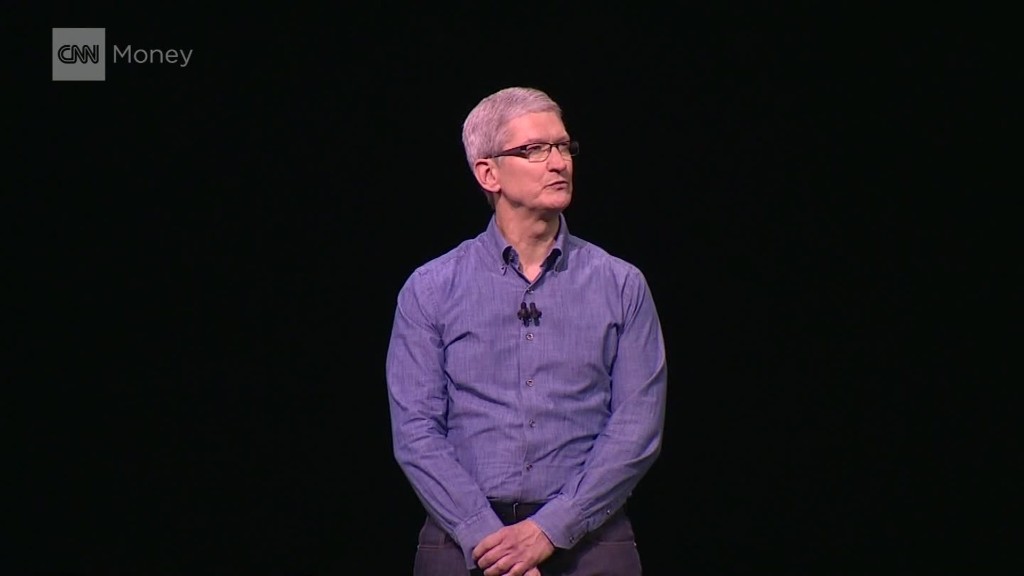 Apple Photos wants to be more like Google Photos
Apple's Photos app is playing catch-up with Google Photos with new automated features. It is adding face detection, so you can tap on your sister's face and see all photos of her. It will detect places and objects (Paris, the ocean) so you can search your entire library.
Instead of just looking at photos chronologically, you can see images based on life events. Apple will sort them together into Memories automatically. An auto-editing feature can take all the videos from one memory and slap them together into an edited piece.
Apple Watch works with a new mouse (not that kind)
Apple started off with a preview of the next version of its Apple Watch operating system, watchOS 3. Most importantly, there is finally a Minnie Mouse watch face, joining Mickey who has been there since launch. It's also now easier to swipe between faces, for people who don't want to be judged at work for their love of retro Disney characters.
WatchOS 3 will have a new SOS feature that calls 911 when you press and hold the side button. There's also a Breathe app for relaxation. Swipe up on the watch face to bring up Control Center, similar to iOS. Press the right button to see a all recent and favorite apps. A new tool called Scribble lets you write out messages with your finger on the screen.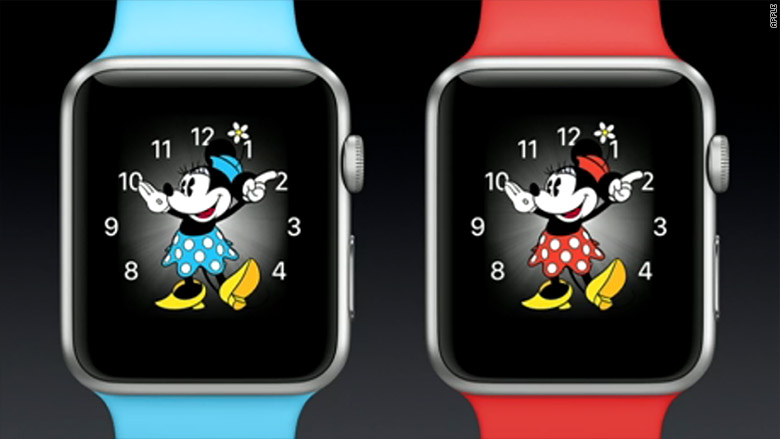 Apple TV makes logging in less miserable
The most useful new feature coming to the next version of tvOS, the Apple TV operating system, is single sign-on. Now you don't have to waste time logging onto each of your network apps. Just enter your cable login and password once.
A new partnership with Dish TV brings Sling integration to the Apple TV for live content. There is deeper Siri integration in the TV and the companion remote app, and you can now Ask Siri to search YouTube for the latest unboxing or kitten videos. An interesting Siri addition lets you control smart-home devices from the TV, similar to the Echo.
Never listen to your voicemail again, and other iOS additions
Years after announcing "Visual Voicemail," Apple is finally following through on with real visual voicemails. In iOS 10, it will transcribe your voicemails into text so you don't have to listen to a human talking, similar to Google Voice.
A redesigned Maps app is also opening up to developers, so services like Uber and OpenTable can integrate directly. There is a new app called Home for controlling smart-home devices.
iOS 10 will be available as a beta in July and come to regular people's iPhones and iPads in the Fall.
Music gets a makeover​
Apple is giving its year-old Apple Music subscription streaming service a second go with a simplified new look. You can see exactly what songs are on your device versus in the cloud, a point of some confusion before. And if you really want to sing along but don't know the words, there's a new built-in lyrics tool.