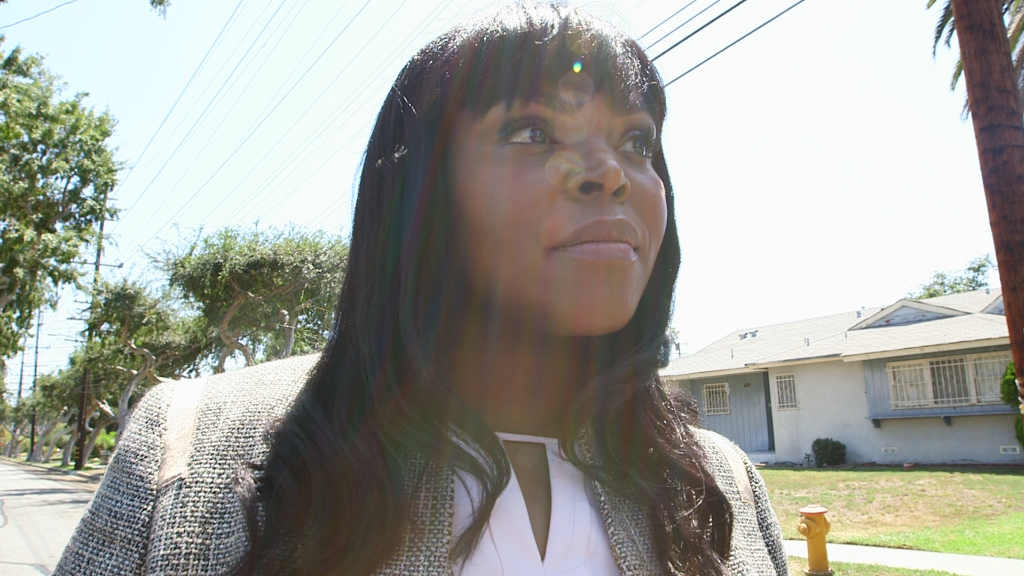 For nearly three decades, Compton was infamous for gang violence and crime. This was fueled by the drug war of the late 1980s, the 1992 South Los Angeles civil unrest, and the devastating effects that the introduction of crack cocaine had in our community. We suffered from system failures and a loss of public trust, which only heightened the despair.
To make matters worse, the media willfully carried the story of Compton's demise to the masses, and the cultural dominance of gangster rap proliferated a soundtrack that etched our community's pain into the mental reference points of America. Compton's story is not unique, but it's arguably the most well-known.
In 2013, I came into office with a $43 million deficit, a spiked murder rate, failed infrastructure, dilapidated parks, an unemployment rate double the state and triple the national average, zero budget for youth programs, a school district with a 57% graduation rate and a small staff, and yet I had a community that still dared to believe in change.
My administration immediately launched a task force to bring all law enforcement, education and community organizations together to address Compton's most difficult issues: violent crime and human trafficking. We created two subcommittees to focus on gang intervention & prevention, and human trafficking education and diversion.
Related: Why our cities need more teachers of color
It was almost intuitive to focus on the population that was failing the most, our young boys and men of color. They had the lowest graduation rates and the highest mortality rates.
After President Obama launched My Brother's Keeper and issued the call to lift the lowest in order to lift our nation, we got behind him 100% and got to work.
To intervene before our youth could be tempted to join a gang, we launched middle school mentoring programs and we created summer enrichment programs to expose our children to education institutions and industry. We assembled our non-profits together and created opportunities to collaborate and share resources.
After beginning with our gang prevention efforts, we began focusing on gang intervention. I had worked in cities for a decade, and I knew that regardless of how many officers you have on the streets, they can't prevent people from shooting guns and taking lives. We needed intervention. So I approached people in my community that I knew had influence and could assist me with bringing gang members to the table. I asked them to let the men know that I would like to speak with them about our babies and our future.
On a Sunday afternoon in June 2014, we had our first meeting. I was amazed and humbled as more than 75 men and women poured into our community center. I introduced myself to every single one of them and thanked them for coming.
The atmosphere was still. We all felt the tension and the power that sat in the room. I asked the men to pull up a chair in a circle, because we are all equal and we're all connected. Many of the men were shocked, yet touched. They couldn't believe that I actually wanted to speak with them and that I treated them with such respect.
I was open and honest, and told them I was tired of seeing them kill one another. I asked them what I could do to help them stop the violence and if we could work toward peace for the benefit of our children. Their ask was simple: They needed jobs, opportunity, access and understanding. And in return, they would work with their individual neighborhoods to bring peace and create a community where our youth could thrive.
From that meeting, Compton Empowered was created -- a community-based gang reduction and intervention initiative focused on empowering ex-gang members to take back their neighborhoods through peace treaties, unity activities and employment opportunities. We committed to work together on a cease-fire and started meeting every other Sunday.
Related: How Detroit plans to help the city's black youth
The biggest issue identified by gang members was their need for jobs and the barriers that they faced to employment with criminal records. I felt their desperation. Even if they've been out of prison for 20 years and never broken a law since then, our criminal "justice" system still considers them a felon and thus they and their families are put at a severe disadvantage for truly reintegrating into society.
In the months to follow, the men and women of Compton Empowered met bi-weekly in a neutral location to discuss pressing issues, potential conflicts and deflect rumors between gang members that may incite violence, all of which resulted in a decrease in homicides of nearly 50% during the first six months. While, not every gang is at the table, the majority are, and they are risking their lives every day to create a safer Compton.
As a result of the success of Compton Empowered and President Obama's My Brother's Keeper initiatives, the Compton city council adopted an official City Gang Intervention & Prevention Program that currently employs 13 ex-gang members. These men and women work within their respective neighborhoods and with City staff to keep parks free of gang violence and to help create an environment where families and children feel safe to play and thrive.
Gang Intervention members respond to neighborhood issues, meet one-on-one to deter destructive rumors and recruit youth who have been pre-exposed to gang violence to participate in activities, such as; overnight field trips, sports activities, workshops and career development seminars -- all aimed at building leadership and life skills.
Under our My Brother's Keeper program, we held several free clinics to clean up errors on criminal records, and hosted job fairs through partnerships with legal aid foundations, private law practices and with the support of SEIU 721 labor union, which have provided over 300 people a second chance at employment.
We have put in place a 35% local hiring provision that has helped place over 20 former gang members in jobs. We also hired 13 gang interventionists that work with Compton Parks and Recreation and Compton Unified School District on joint community policing and outreach.
Related: Training Albuquerque's Native American youth to code
As a result, we achieved record low homicides - 13 in 2015, a reduction of 64% without spending any additional funding for law enforcement. For context, at the height of NWA's Straight Outta Compton, in the '90's, we had approximately 125 homicides per year.
All of our efforts were funded by in-kind donations from both corporate and community sponsors. We didn't know where the money was going to come from, but we moved forward and our needs were continually met.
If we had additional resources, would I want additional officers on the streets? Absolutely. However we didn't have that option in Compton. We used what we had.
President Obama's focus on building awareness around the issues that young men and boys of color face in America through My Brother's Keeper has been integral in driving awareness around the forces that fuel gang violence and has assisted the City of Compton in garnering support behind our program.
Without our President raising this difficult yet necessary conversation, our sponsors would not have been informed and I don't believe they would be as invested in addressing the urgent needs of those with the least, which ultimately benefit all of our residents.
Aja Brown is the mayor of Compton. The opinions expressed in this commentary are solely those of the author.