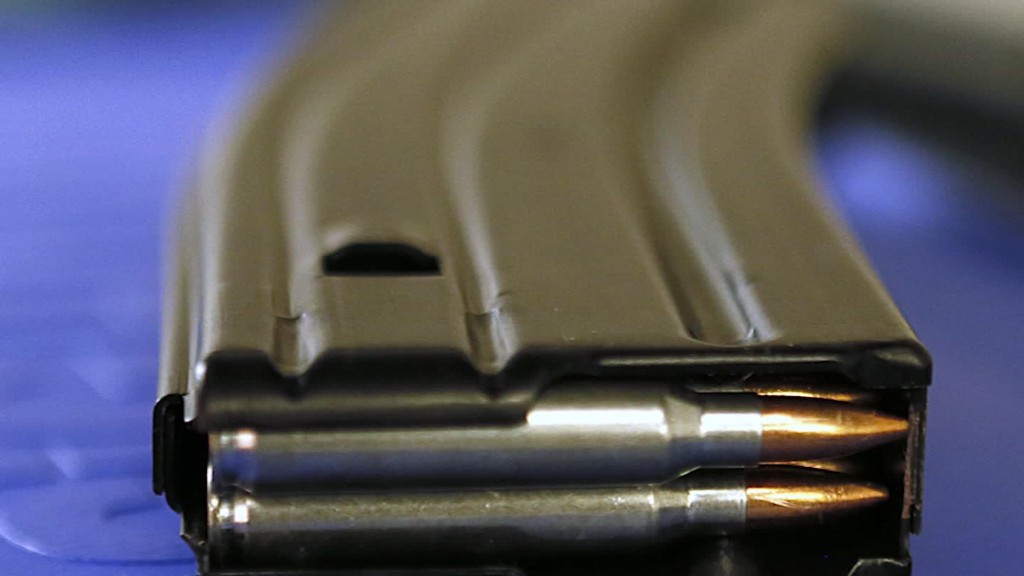 Criminals are increasingly using mobile live-streaming platforms to document their offenses in real-time. Social networks are facing an uphill battle in stopping them.
A deadly stabbing in Magnanville, a town northwest of Paris, Monday is the latest example.
Facebook says it's working with French authorities on the case, which involves a terrorist who killed a French police officer and his partner. He live-streamed the aftermath on Facebook.
"Terrorists and acts of terrorism have no place on Facebook," the company said in a statement. "Whenever terrorist content is reported we remove it as quickly as possible. We treat take-down requests by law enforcement with the highest urgency."
Facebook (FB) relies mostly on its users to flag posts that violate terms of services. The company also has employees who monitor the most popular live videos so that action can be taken more quickly.
Anyone can shoot and broadcast live video to Facebook through the smartphone app. When the live stream ends, Facebook saves and posts the video to a user's Timeline.
But this medium's live nature can be problematic when people broadcast disturbing scenes. Facebook acknowledged the challenges of stopping these incidents from being broadcast live earlier this year.
"If someone does violate our Community Standards while using Live, we want to interrupt these streams as quickly as possible when they're reported to us," the company said. "We do understand and recognize that there are unique challenges when it comes to content and safety for Live videos. It's a serious responsibility."
Facebook has since taken down the videos and account belonging to the terrorist in France. But it's unclear how many people viewed the footage and if anyone replicated the file somehow.
Last year, when a shooter in Virginia posted videos of himself killing his former colleagues while they were on the air, Facebook and Twitter quickly took down the files, but not before viewers duplicated and uploaded them online to YouTube.
Facebook isn't the only company battling with misuse of live streaming either.
A teenage girl in Ohio is being accused of using Periscope, a live-stream service owned by Twitter, (TWTR) to broadcast a rape.
Periscope wouldn't comment on the case, but said that its community guidelines ban "explicit graphic content."
Twitter's rules also state that users "may not make threats of violence or promote violence, including threatening or promoting terrorism."
Related: The dark side of livestreaming -- Periscoping a rape
Facebook Live launched about a year ago, first for celebrities and public figures. The company started testing the feature in December and rolled it out globally in late January.
Since its debut, Facebook Live has been promoted by the company heavily. Facebook has given the feature its own dedicated shortcut, landing page with a global map of where broadcasts are taking place, and dedicated push notifications.
"The reason why we're so excited about this is that it's this new really raw, personal, and spontaneous way that people can share," CEO Mark Zuckerberg said back in April.
-- CNN's Tim Hume and Samuel Burke contributed