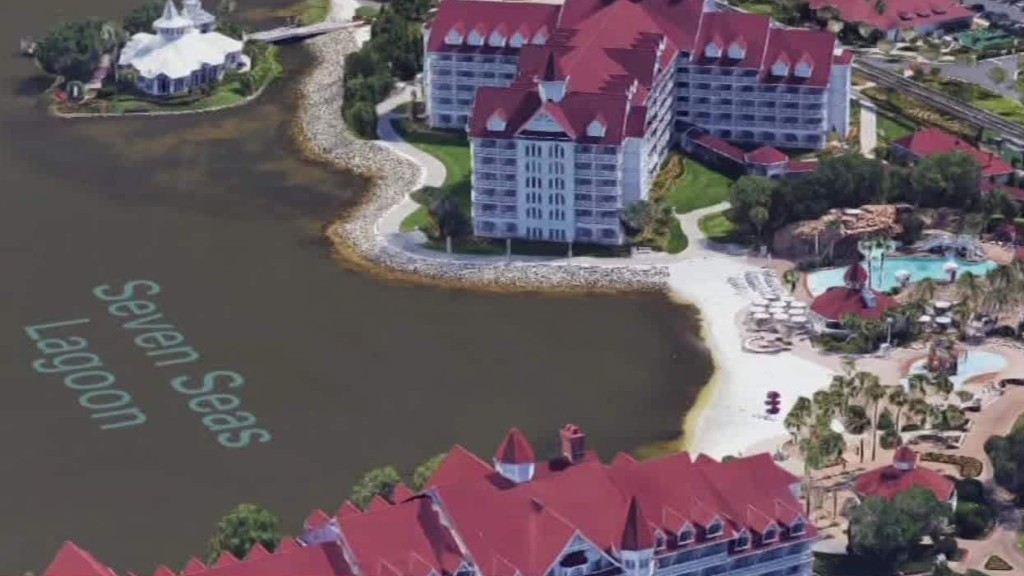 This was supposed to be a big week for Disney and CEO Bob Iger -- the company had planned a huge celebration for the opening of its brand new park in Shanghai, years in the making.
Instead, that news has been overshadowed by unspeakable sorrow for the city of Orlando.
The terrorist attack at the Pulse nightclub, and reports that the shooter had made trips to the Disney Springs shopping complex. The death of "The Voice" contestant Christina Grimmie -- also in a shooting. And now a 2-year old boy is missing after being grabbed by an alligator and dragged in to a lagoon at a Disney resort.
It is not clear that these tragic events will impact Disney's theme park business. Will there be a rush of canceled visits to Walt Disney World and Epcot Center?
Disney's stock has been relatively flat during the past week -- although SeaWorld's (SEAS) stock has fallen nearly 6%.
Related: Disney donates $1 million to Orlando shooting victims fund
Even if there's no impact, the tragedies in Orlando are another reminder of how tough a year Disney (DIS) is having.
The stock is down more than 6% while shares of nearly all its major media rivals -- CNN owner Time Warner (TWC), Fox (FOXA), CBS (CBS) and Comcast (CCV) -- are all up. Even struggling Viacom is now in positive territory.
Why is Disney lagging all its major media rivals this year?
Investors continue to be concerned about the health of ESPN, worried about a drop in ad revenue and whether people will cancel their cable subscriptions. In addition, profit has slipped at ABC as well.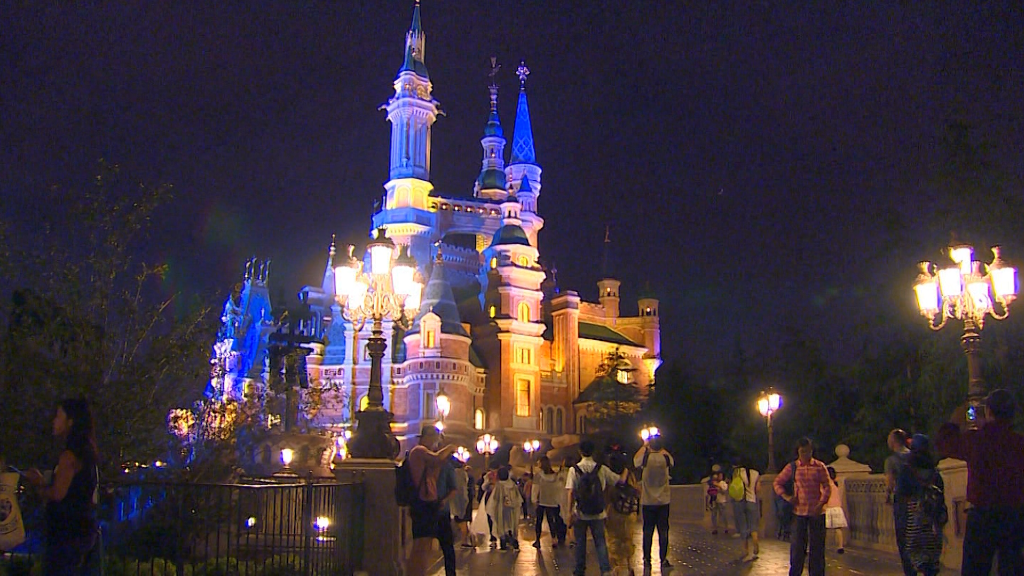 Investors are also nervous about what will happen to Disney after CEO Bob Iger retires in 2018. The company had a succession plan with chief operating officer Tom Staggs set to take over -- but Disney shocked investors in April when it announced that Staggs would be leaving.
It's unclear who's next in line. Many analysts have speculated that Facebook (FB) COO Sheryl Sandberg could be a leading contender. Some analysts also think Iger could postpone his retirement again.
Related: Florida's theme park utopia shattered by Orlando shooting
The one bright spot is Hollywood. Disney is having another banner year at the box office -- "Zootopia," "The Jungle Book" and "Captain America: Civil War" have all been huge hits.
Disney has also benefited from the continued box office of last year's "Star Wars: The Force Awakens" in the early part of the year ... and is now reaping the rewards from DVD sales and on-demand viewing.
The latest Pixar movie "Finding Dory" -- a sequel to "Finding Nemo" is likely to be a huge hit as well despite some lukewarm reviews. Iger's acquisitions of Pixar, Marvel and Lucasfilm continue to pay dividends.
But there are some questions about Disney's movie business as well. "Alice Through the Looking Glass" was a flop. And there are reports that the Star Wars prequel "Rogue One" could be in trouble, with the studio apparently asking for reshoots. The movie is due out in December. Even if it's a hit, it will be nearly impossible to top "The Force Awakens."
Clearly, many companies would love to have Disney's problems. The stock, after all, is still outperforming all its media rivals over the past two and five years -- with the notable exception of Comcast. How's that for irony? Comcast tried to buy Disney in 2004 but abandoned the hostile takeover bid after Disney repeatedly rejected it.