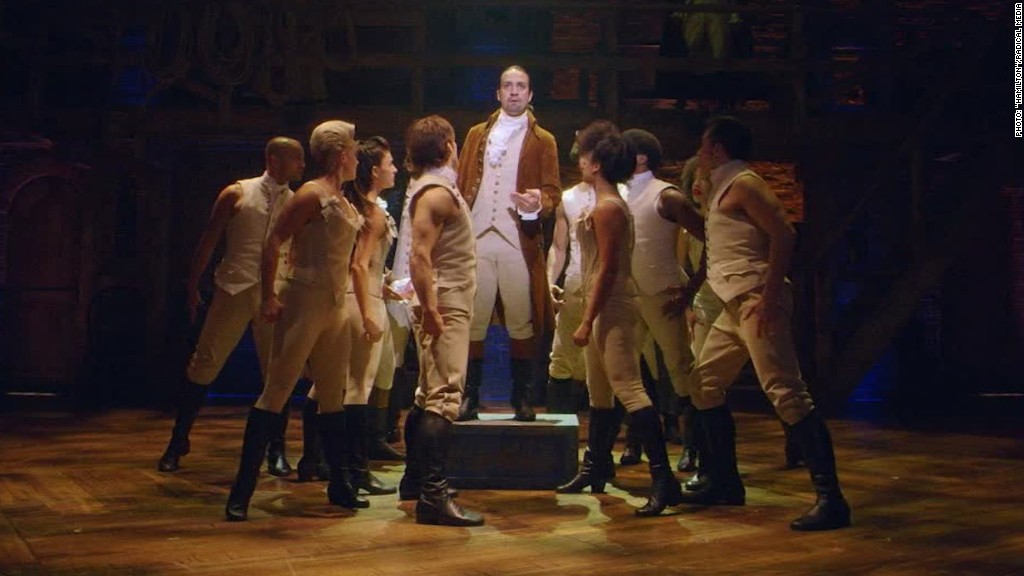 If you want to see Lin-Manuel Miranda in "Hamilton," you're running out of time.
The creator and star of the Broadway smash hit is stepping down from the role of Alexander Hamilton on July 9.
The date was first reported by The Hollywood Reporter two weeks ago, but it wasn't confirmed by Miranda until Thursday.
Miranda told a group of reporters that he will occasionally return to the cast, sometimes for days at a time, but did not specify when.
The musical announced that Miranda's alternate, Javier Munoz, will be taking on the titular role on July 11.
"I'm so thrilled for @JMunozActor," Miranda tweeted Thursday. "We created the role together. I'm still jealous he got to perform for Jay-Z & Beyonce."
Miranda also said that even though he's leaving, he's not done with playing Hamilton.
"I'm a be playing Hamilton for the rest of my life," Miranda tweeted. "Til I need help jumping on the desk. For real."
The news comes as Miranda is expanding his roles beyond playing the ten dollar founding father on stage.
He is writing music for Disney (DIS)'s upcoming animated feature, "Moana." And he will be co-starring with Emily Blunt in the studio's "Mary Poppins" sequel, "Mary Poppins Returns."
A film adaptation of Miranda's first show, "In the Heights," is reportedly also in the works.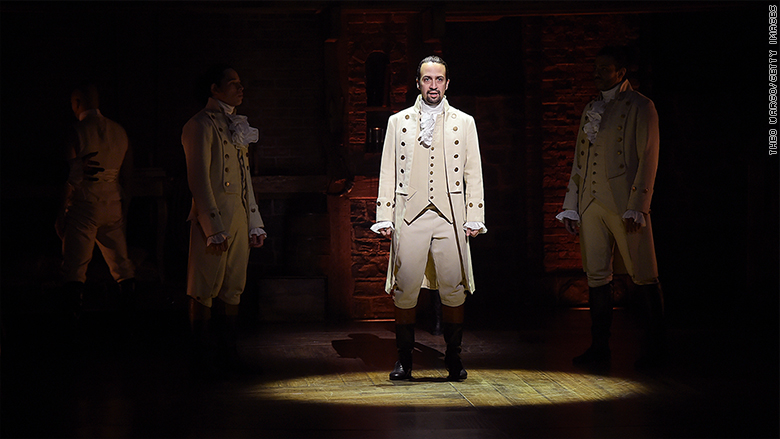 Related: 'Mary Poppins' sequel starring Emily Blunt, Lin-Manuel Miranda lands in 2018
Since making its Broadway premiere at New York's Richard Rodgers Theatre last summer, "Hamilton" has taken the Broadway world by storm. On Sunday it won eleven Tony Awards. The show has also earned a Grammy and a Pulitzer Prize.
The hip hop musical about the Founding Father has turned Miranda into a cultural star -- and it has been the toughest ticket in town.
In a recent interview with Rolling Stone, Miranda said that he and some other members of the cast were contracted through July, but didn't go into detail about his plans.
"I don't know that I want to break the news here, but I can tell you that with 'In the Heights,' I did a year. I did a year and got out," Miranda told Rolling Stone. "But I still needed time to write, and so I did a year."