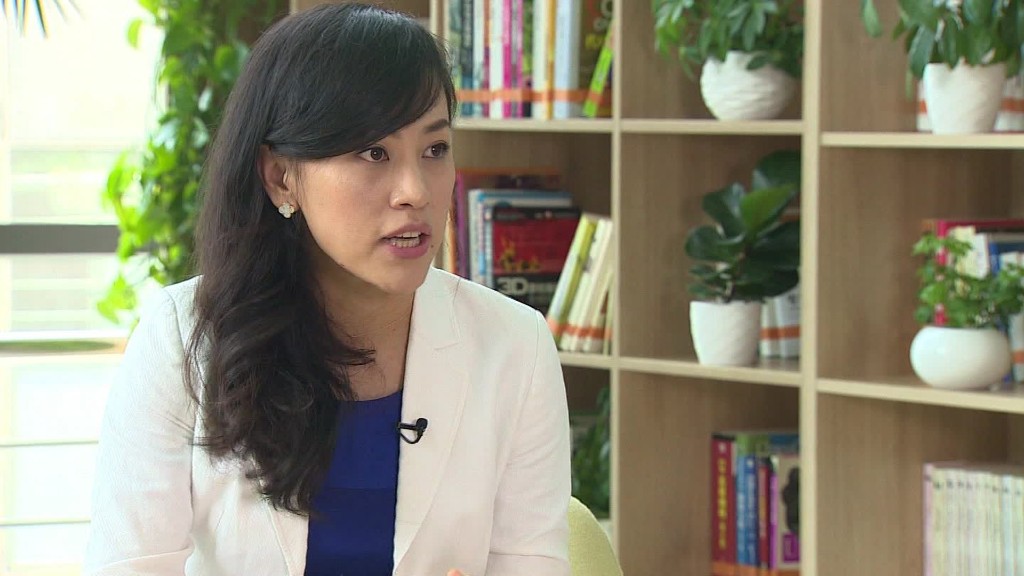 Uber's big rival in China just fired out a fresh salvo in the fundraising wars between ride-hailing apps.
Didi Chuxing, the dominant force in the Chinese market, said Thursday it has raised $7.3 billion in its latest financing round.
The startup pulled in money from new investors like Apple (AAPL), as well as existing backers like Chinese tech giants Tencent (TCEHY) and Alibaba (BABA).
Didi's announcement comes two weeks after Uber said it had banked $3.5 billion from Saudi Arabia's investment fund.
The two ride-hailing companies are locked in a fierce battle for customers in China, the world's most populous country.
Related: Meet the people behind Uber's big Chinese rival
Didi claims around 300 million users and 14 million registered drivers across more than 400 cities. Uber is in around 50 Chinese cities but spending heavily to expand and try to increase its market share.
Didi said its latest funding round leaves it with an impressive arsenal of around $10.5 billion at its disposal. It plans to spend the new money on things like upgrading technology, delving into big data and exploring new business areas.
The Chinese company has already partnered with Uber's rivals in other major markets: the U.S., India and Southeast Asia.
Uber still remains the most valuable startup in the world, with a valuation of $62.5 billion.
A spokeswoman for Didi declined to comment on what the Chinese company's valuation is following its latest funding round. Bloomberg reported it was close to $28 billion, citing unidentified sources.